Company to show in Atrium on Main with a selection of products aimed to fill voids in the marketplace
HIGH POINT — My Home Furnishings, one of the few industry resources dedicated to producing and selling youth furniture, is returning to the High Point Market during the fall market cycle for the first time in about four years, with a mix of new and inline product featuring some product available at sharpened price points.
At next week's premarket and the October High Point Market, the company is showing in a 1,500-square-foot showroom in space 311 at the Atrium on Main building at 430 S. Main St. Similar to its former space in the C&D Building before the pandemic, it is large enough to show a good representation of the line. This will include as many as nine bedroom sets, including six new groups and some existing groups in new finishes.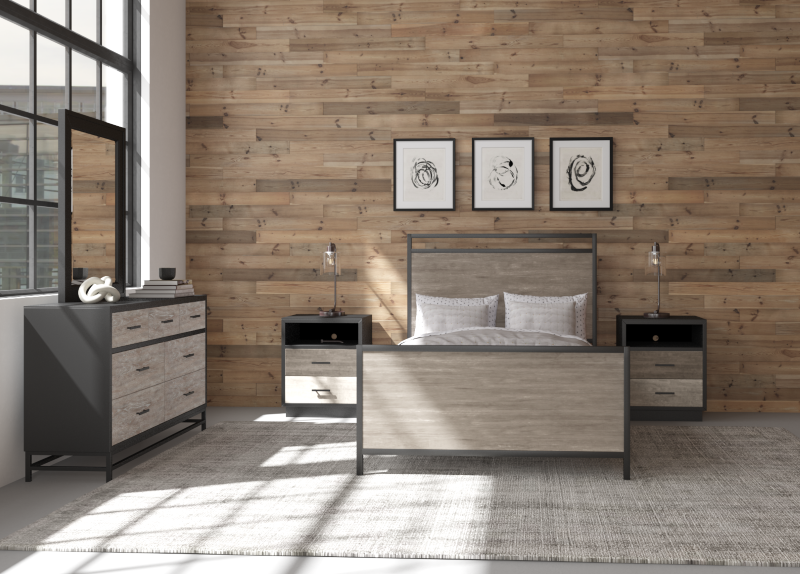 "We will have some pieces from older collections in there that are bestsellers, but for the most part, everything that you will see in there will be a new introduction or a new finish," said Gene Clark, a partner in the business.
Each group offers a twin, full and queen-sized beds. Two of the new groups also offer bunk beds, with twin-over-twin, twin-over-full and full-over-full footprints. In the new groups, twin beds are targeted to retail at $599, while full and queen beds retail at $699 and $799, respectively. Taking effect right after Labor Day, the new pricing is about $100 less than previous pricing.
Retail price points on bunk beds also are coming down around $500, which means the retail price of a twin-over-twin is coming down to $1,299 to $1,399, with no change in quality or safety, Clark said. With the price decrease, a full-over-full version would retail around $1,599.
Clark added that the company purposely did not show at market during the pandemic, choosing instead to focus on servicing its key brick-and-mortar accounts and its e-commerce business, largely while traveling on the road. It not only saved money by not showing at market but also had a chance to stay focused on its business approach.
"Obviously we were doing a good business in e-commerce, but we were selective about who we sold," he said, adding that the company also has picked up some new brick-and-mortar accounts in its travels over the past few years. "We didn't try to sell everybody."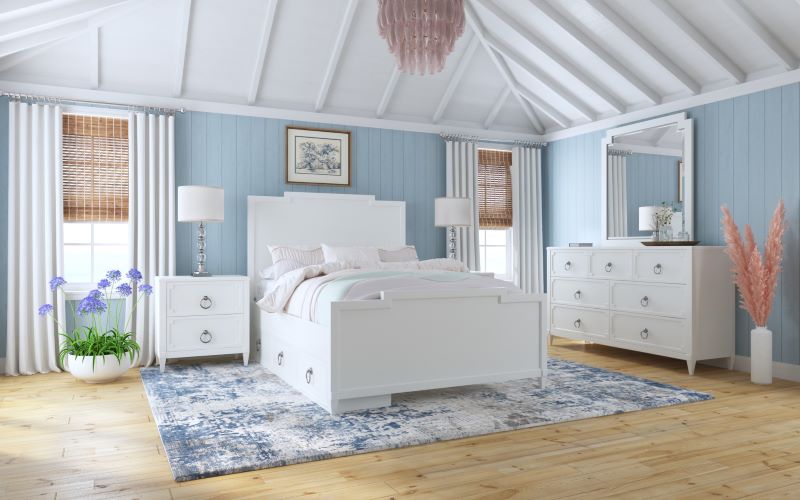 He said the time is right to return to market with its youth furniture lineup, particularly as other resources such as Stone & Leigh and Universal have abandoned the youth segment. He said that retail accounts that are looking to grow their business — in youth or otherwise — also like to see their core suppliers at market.
"They want you to have a presence at market somewhere," he said, adding that the move to the Atrium also makes financial sense for the company. "You do lose touch with your customer base a little bit by not being there. That part we have missed. We haven't missed the expense, but it has cost us some business."
"It seemed like a smart move at the time, because nobody could do anything with Covid anyway," he added of the company's decision to not show at market these past several years. "Now is the time to get back into the groove of things, and with the change in players in the industry it is a good time."
Of the new collections being shown, all except one will be available from the company's Mount Airy warehouse by the October High Point Market. The price decrease he noted earlier also impacts the entire line, with discounts averaging from 5% to 12%.
"We have worked through higher priced goods that have come in during Covid and have sold through some of it," he said, noting that it is now passing along the savings from lower freight costs on to customers. "I am reducing pricing on the whole line."