Late 2019 purchase of Southern Furniture presented challenges and opportunity for company's move into U.S. manufacturing
CONOVER, N.C. — When Universal Furniture purchased Southern Furniture in September 2019, it immediately gave the case goods company a foothold into custom domestic upholstery production.
Today this domestic capacity complements the company's imported ready-to-ship upholstery line with special-order capability that offers customers some 450 fabrics and more than 50 leathers, plus multiple options in wood finish and nailhead trim.
This past Market, the company took its custom offerings to the next level with its U/Choose program, which offers multiple arm, leg, cushion, welted and non-welted options on sofas, chairs and sectionals, to name a few core product segments. Sleeper options also are available on sofas and swivel options are available on chairs.
The goal with U/Choose was to turn heads with dealers and designers alike with a program that the company anticipates will represent a significant part of the business over time because of the typical demand in custom offerings among other upper-middle to upper-end upholstery resources.
Based on the reaction at Market and premarket, the company expects this will happen sooner rather than later.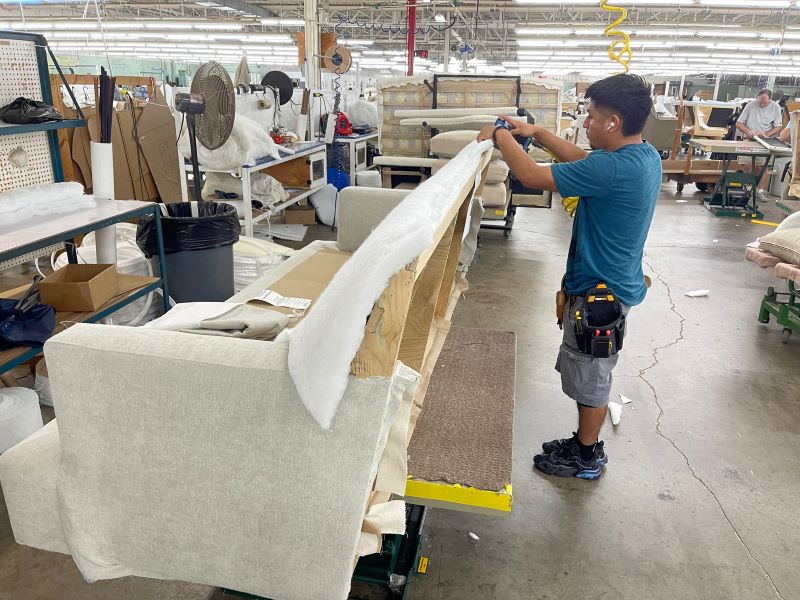 But getting to this point took time given the many hurdles that the company faced launching its own domestic upholstery operation and line. For one, no one knew there would be a global pandemic within six months of the purchase that would upend everything from materials availability to the breakneck pace of demand that drew lead times out to 28 weeks or more for Universal and other manufacturers.
Secondly, Universal has been primarily known as a case goods resource that once produced domestically, but has been producing goods overseas for decades. That has begun to change with the start of its import upholstery program made in Vietnam, which offers fabric sofas retailing around $1,399 compared to similar domestic sofas retailing around $1,999.
Starting its own domestic upholstery operations created both challenges and opportunities, not the least of which has been to gain the trust and support of its vendors and suppliers, as well as workers who are getting plenty of offers from other manufacturers.
"Universal has been around a long time, but they have not been in the manufacturing area in years," said Dale Smith, general manager. "And they were all case goods at that time. Upholstery was brand new and nobody knew who we were. It has been three years of trying to get our name out in the community and being involved in the community. There also has been a lot of word of mouth from our employees who are encouraging other people to come here.
"We also have partnered with some very strong vendors in the area — foam vendors and frame vendors — and we have good strong relationships with them. And that helps in this industry. When you pay your bills and everybody knows you pay your bills, they are talking about you and it's a great thing. … With our suppliers, they know that they can count on us, and we can count on them."
Of course having a facility and equipment in place — not to mention a team of workers with many years of experience — helped get things off the ground. Still, the company had to make plenty of adjustments along the way.
This included winnowing down the line, estimated at 3,000 SKUs, and also moving away from the plant's OEM business, estimated at 75% of Southern's business at the time of the acquisition. These were customers that included mostly wholesalers, but also some retailers that Southern had previously built product for prior to the acquisition.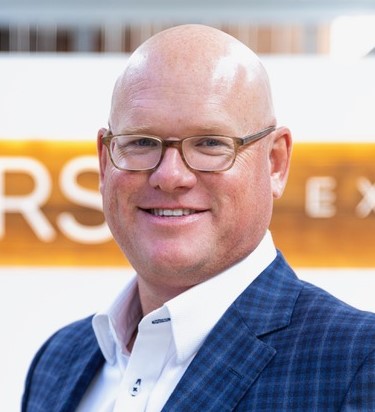 Universal continued to service those customers while also deciding what product to keep in the line and ultimately incorporate into the Universal mix. That process also included figuring out which items made sense to manufacture from a cost and efficiency perspective particularly based on some of the outdated equipment it was working with early on.
"There were things that made sense for us and things that didn't," said Sean O'Connor, senior vice president at Universal. "So the first year, we worked with their sales team and ran it as it was, but as we tried to get our arms around costs and the things that weren't selling, we started immediately dropping items and dropped a big part of the Southern line knowing that we were going to onboard all this Universal product. And we had to figure out what things made sense for the Universal line, too. It was about running the best of the best of what was going to go forward and really reshaping all of that."
The high amount of OEM business — combined with various supply chain challenges from the onset of the pandemic through much of 2021 — had lead times stretched out to 28 weeks.
But once the company got away from the OEM business, by the end of 2021, it was able to focus solely on the Universal product line. In turn, this made a big difference in lead times, which by late summer of this year had gotten down to the eight- to 10-week range.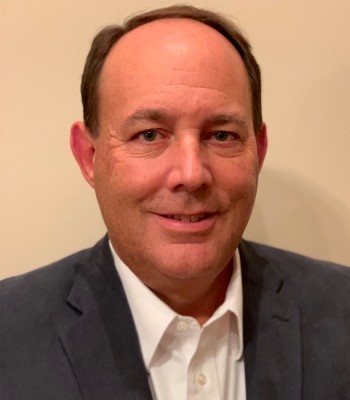 But the transition also involved major investments in new equipment and a redesign of the plant floor, which was overseen by Smith, the general manager. Smith, who had come to the company from Fairfield Chair, and who previously had worked in various positions at Hooker Furniture for more than 15 years, including as vice president manufacturing, started with Universal Oct. 1, 2019, and hit the ground running to make improvements.
"It gave me the time to get in here and really see the flow of this plant and see where the deficiencies were and what we needed to change," he said. "We evaluated the whole process and … I was just like a kid in a candy shop. There was so much opportunity. … We grabbed the low-hanging fruit very quickly and knew what we needed to do."
This led to a reconfiguration in the layout of the plant, including revamping the layout of the sewing room floor.
"We have refined it and have another plan to revamp it again as we go along," he added of improvements to the plant to increase efficiencies in the flow of product. "We are always going to make it better. We are always improving."
In addition, the company replaced 30-year-old sewing machines and invested in two new modern fabric-cutting machines that have more than doubled its cutting capacity.
"The flow of the plant has as much to do with the capacity as anything, but the additional equipment that we purchased on the front end for the fabric and the sewing process has allowed us get the product to the upholsterers much more efficiently and much more quickly," Smith said.
And while the company continues to use a few key outside suppliers for its frames, it recently invested in new CNC equipment that will allow it to build some of its own frames in house.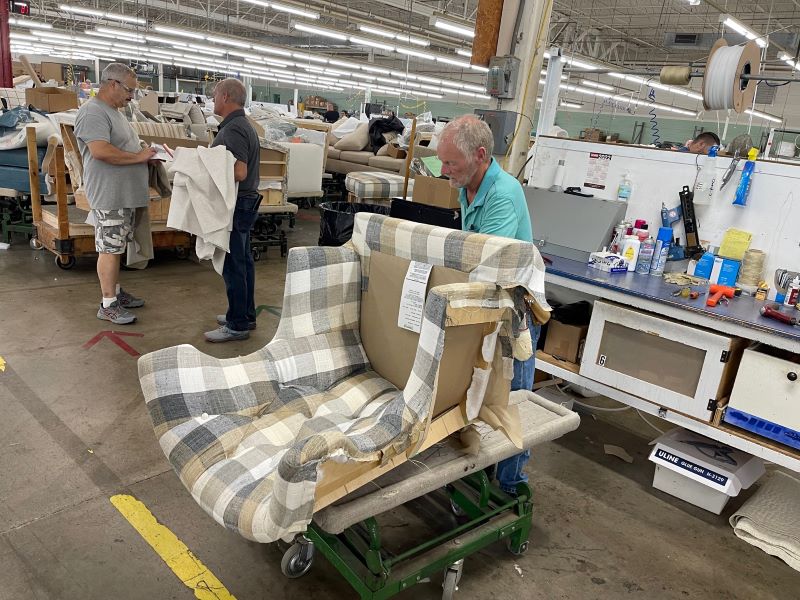 While not revealing a specific figure, O'Connor estimates that the company has invested several million dollars in new equipment in the past two years alone.
But perhaps the most challenging aspect of the transition was labor.
For example, because of typical changes in worker sentiment when a new owner comes in and does things differently, Smith estimated that there was a 70% turnover of the original Southern workforce and management. Many, he and O'Connor noted, just didn't want to do things the way that Universal was doing them.
"When we came in, we had a lot of the old Southern crew here and we kept some of the management thinking there was some institutional knowledge of the frames and how things were done," O'Connor said.
But soon, the executives noted, there was some resistance to change and improvements that Universal wanted to bring to the process.
Which in turn required a large-scale recruitment effort to replace workers who left. But that in turn allowed the opportunity to get new workers with a fresh perspective.
"Bringing in these new people you had these fresh eyes on it and experience from lots of different places where we could get some better management," Smith said. "And that management brought in their friends and new people that we could depend on."
"It really helped change things in the last year by bringing in these new people to oversee these departments and that really helped flip the switch on the culture," he added. "It became sort of a game changer for us in recruiting and having people look at us."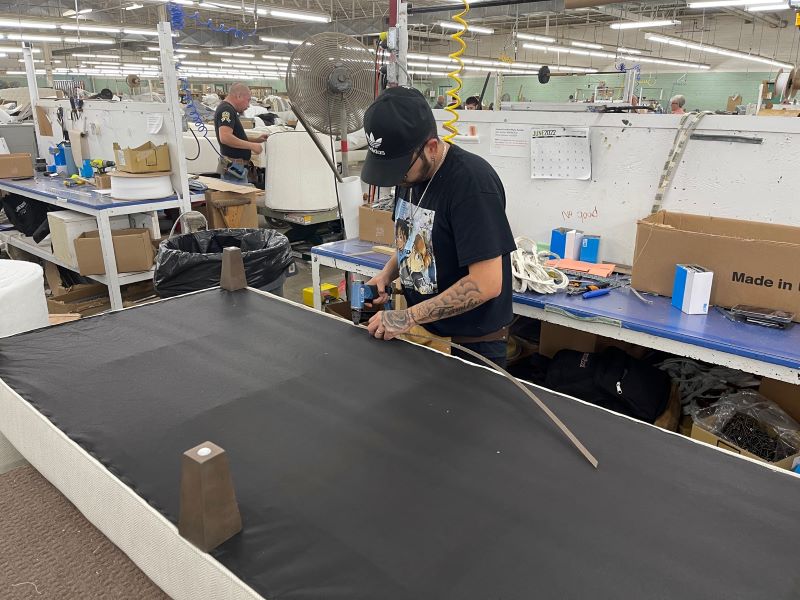 He and O'Connor also noted that many of the original Southern crew also decided to stay on board and have adapted well to changes Universal has instituted to improve the process and the product mix.
"There are still some Southern veterans here and they are very good," O'Connor said.
"They are open to looking at things differently and are the kind of people you want to keep," Smith added. "They get it."
With about 130 workers — compared to the low 70s when it made the acquisition — the facility has a solid team in place. However, turnover remains an issue because of the large amount of competition in the area.
"We could hire 20 people, but then we were losing people," O'Connor noted, of the early challenges in recruiting workers. "Then we were never really getting ahead because of the labor shortages. … And especially during the pandemic, every upholsterer that came in here said "I am making $35 an hour" and they could name their price."
Thus, because of the ongoing competition for workers, the company is always looking for good talent, not just to fill open jobs, but also to have opportunities to move into leadership roles that could have them deciding to stay on much longer.
"We have got to," Smith said of the need to build a strong workforce for the future. "I have been doing this more than 40 years and have a few more years to go," he said, adding, "I have to find people that can grow and be able to promote them from within if possible to have our base built for the next 10 years, the next 20 years. We have a lot of good people here that are stepping into those roles. … We have to keep cultivating people and encouraging people to work here knowing they are going to have opportunity."
"We want to get young people in here and get to the point where we can start training our own people," he added. "That is how we are going to be here, 10 years from now, 20 years from now. I will be long gone, but I have to leave a legacy here in preparing people for these jobs."