Chemical Insights Research Institute partners with Emory University on research project
ATLANTA — Researchers here are attempting to determine human exposure to PFAS chemicals used in performance fabrics and how that potentially impacts human health.
The work is being done by the Chemical Insights Research Institute, a nonprofit research arm of Underwriters Laboratories — in partnership with Emory University's Rollins School of Public Health.
Earlier this spring, the Environmental Protection Agency proposed establishing legally enforceable levels for six PFAS chemicals — also known as per- and polyfluoroalkyl substances that are said to be present in drinking water. This aims to enhance state efforts to limit PFAS exposure by limiting human exposure specifically through their drinking water.
But some of the spotlight involving how these chemicals are used in performance fabrics will also impact the apparel and home furnishings industries.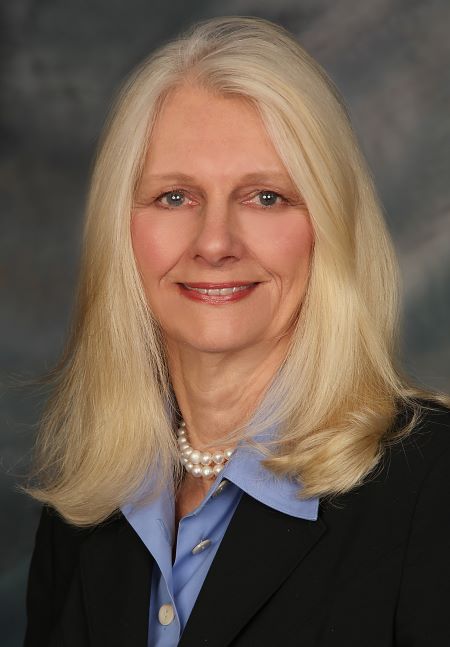 And that is where the work of the CIRI comes into play. Recently, Home News Now spoke with Marilyn Black, a vice president and executive director at CIRI about the work it is doing and why it matters to the home furnishings industry.
Black said her team began research on this matter in earnest about seven months ago and expects to continue the work through the rest of this year. She said this is part of an ongoing effort past and present to study the effects of various chemicals on humans — ranging from flame retardants to formaldehyde — and their impact on human health.
PFAS just happens to be one of the latest chemicals under scrutiny, as some studies have shown links between PFAS exposure and fetal development and mental capacity of young children along with the development of certain cancers. Some studies also have shown negative impacts from PFAS on male and female reproductive health.
Black said that much of the emphasis thus far has been on the PFAS chemicals in drinking water that have shown up in people's bloodstreams. Black's group of scientists are looking at human exposure to the chemicals from furniture fabrics and apparel, as well as firefighter gear.
As part of the analysis, Emory University is contributing its expertise in the identification and measurement of these chemicals and CIRI is using its human exposure chambers and related techniques to "evaluate inhalation, ingestion and contact through the skin from the use of products containing PFAS chemicals."
"What we learned with other chemicals is that people get exposed to the chemicals by the air they breathe or sometimes through ingestion or just picking up settled dust from the environment they are in," Black said, adding, "Or even from something like a textile or a material involving dermal transfer where those chemicals migrate out of a textile and migrate through the skin and get into a biological system."
She said by learning more about the use of those types of textiles and how they might be causing exposure, "then we can know what to focus on and how to potentially mitigate the problem." In other words, the work is focusing on how the chemicals travel from the fabric of a sofa or chair, for example, either directly onto the skin or through a piece of clothing.
She said that PFAS chemicals are non-volatile chemical meaning they are not as likely to end up in the air like a more volatile chemical such as formaldehyde or flame retardants, for example.
Yet PFAS chemicals may also end up in the air through dust which, in turn, settles on floors and carpets where infants and other young children play. Black said that the research will determine to what degree PFAS chemicals migrate through the air similar to chemicals used in flame retardants.
"Once we know that, then you can calculate how much is occurring and then you can really understand if there is a health concern or not," she said. "We want to look at the whole picture and understand what the exposure is — if it is occurring and how much is occurring and then you can apply it in what we call risk assessment approaches and understand what the risk to people really is."
To do this, it is working with different fabrics that are being used, for example, on upholstered furniture such as sofas, sectionals, ottomans and even dining chairs, a category that also uses performance fabrics.
"We just went with some of the ones with high retail use and the first thing we are doing is measuring to see if there are any PFAS chemicals in there because we don't know," she said. "We may find they don't have any, although some of our early results are indicating that there are some there."
From there, the researchers will do what she called exposure studies that look at what type of exposure people have from the chemicals under typical use, whether it be in furniture, apparel or textiles used in firefighter gear. The methodology, she said, will involve putting data about the presence of the chemicals into various risk models to ascertain what type of exposure there is to humans. But it also will use non-traditional risk models that involve more direct biological measurements that help researchers understand the impact on the biological system.
"This is versus the traditional risk models, which are based more on animal testing," she said, adding, "The new types of testing involve taking human cells and having them experience these chemicals at certain levels and assessing what that does. Does it change your DNA? – does it cause you to generate other things in the body that can potentially disrupt your normal system? This is ultimately the big picture of where we are headed with a lot of our chemical research."
"What we ultimately want to know is if they (PFAS) chemicals are being used in the treatment of these textiles, and can people get them into their bodies through these various exposure routes," Black added. "And, if so, how much based on the amount that is in there. To me, that is very valuable information for the industry to know."
She said that the exposure could be minor or it could be significant. Either way, the industry can look at ways it is applying the chemicals to potentially find alternative techniques or ways to bind those chemicals more to the fabric so they don't migrate out. This is a technique, she noted, that manufacturers already have used with flame retardants and polyurethane foam.
"So it may encourage some innovative approaches to managing the application of these chemicals in the textiles. Or with what's going on in the marketplace, and the political focus on PFAS, manufacturers probably are starting to look for alternatives to them would be my guess."
To Black's point, several fabric producers have already noted their intention to shift to fabrics with non-PFAS chemical additives. But for those that continue to use them — even on a more limited basis as some research shows that the chemicals don't actually prevent stains — Black expects the research to prove useful in and outside the industry.
"We can't do without chemicals," she said. "Chemicals make up everything. So we have to learn how to manage that and how to assess the real risk versus those that aren't. We hope we are contributing to this to some degree to bring relevant information forward that people can use."