Company also announces plan to reduce physical footprint of its Savannah, Georgia, warehouse in fiscal 2024
MARTINSVILLE, Va. — Hooker Furnishings Corp. announced Friday that it is exiting its Accentrics Home e-commerce division and is shifting its motion upholstery resource Prime Resources International to a container-direct-only business model.
The company also announced that it is planning to reduce the physical footprints of its Savannah, Georgia, warehouse and its High Point administrative offices during the current 2024 fiscal year. This will represent a commensurate reduction in lease, warehouse and related expenses, the company said.
These announcements fall just under a month before the company announces its annual results for fiscal year 2023 in mid-April.
The company alluded to various financial factors related to these decisions in its Friday announcement. For example, it said it expects to record a $34 million non-cash charge related to the exit of Accentrics Home, a division of Home Meridian International.
This dollar amount includes inventory write-downs that it expects to record in the fourth fiscal quarter of its recently ended 2023 fiscal year on ACH inventories and other excess inventories plus severance costs of $250,000 related to the elimination of some 12 positions at HMI in February.
In addition, the company estimates that the division's operating loss for the 2023 fiscal year will account for more than 60% of HMI's total operating loss, while accounting for about 13% of its overall revenue during the fiscal year.
The company said the actions are in addition to reductions in overhead costs that began with HMI's exit from the unprofitable clubs and RTA segments in calendar year 2021. By the end of the 2024 fiscal year early next year, the company said it will have reduced HMI's overhead by about 28% during a two-year period.
"Although unfavorable in the near term, we believe these actions are in the best interests of the company and its shareholders," said CEO Jeremy Hoff. "The operational costs related to these low-priced and lower-margin items do not allow a path of consistent profitability. The historically high freight costs as a percentage of cost on these products and the high relative cost of handling these items reinforces this direction. ACH's value-proposition and competitive advantage have eroded and its current and projected financial performance are unacceptable."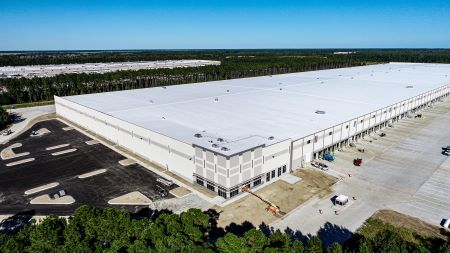 Hoff added that continuing to sell ACH inventory at or near costs at current inventory levels along with current industry discounting and current demand would negatively impact operating results and "obscure the underlying momentum and expected profitability of Home Meridian's other business units. Changing the PRI model minimizes both cash and inventory risks and eliminates unnecessary margin erosion from costs related to maintaining domestic inventory."
Paul Huckfeldt, chief financial officer, added that the company's overall capital requirements will decrease as a result of these changes, which he added will positively impact the company's cash flow return on investment.
"ACH's model was one that required significant amounts of inventory investment to support its quick-ship requirements," Huckfeldt noted. "This contrasts with the majority container direct model of Home Meridian's other business units. We've recently implemented Hooker Branded's inventory management processes at Home Meridian, which we believe will reduce the potential for significant inventory excesses in the future. We expect this will drive further improvement in working capital and inventory metrics, including turns and obsolescence reserves."
Of the reduction in physical footprints, he added, "Despite these actions, given current inventory levels, rates of sale and the time needed to reduce these footprints and related expenses, we expect Home Meridian will record a loss in fiscal 2024, but at a much lower level than experienced in fiscal 2022 and expected to be recorded in fiscal 2023. However, we expect Home Meridian to begin to show profitability in the second half of fiscal 2024 and to be on a solid financial footing going into fiscal 2025."
Huckfeldt said that the company has completed the "difficult but necessary staff reductions and noted that during fiscal 2024 the company plans to exit several third-party warehouse programs and a number of smaller initiatives as well as the aforementioned warehouse and office space reductions.
"We expect the actions we've taken these last two years will reduce HMI's breakeven by an estimated $100 million from a revenue standpoint," he said.
Hoff added that the company continues to face headwinds related to retailers delaying shipments because of temporarily high inventory levels along with regulatory uncertainty due to anti-tipping standards.
However, there is significant momentum at Home Meridian with meaningful new placements with major customers, he said. "We expect the product commitments made by customers will positively affect fiscal 2024. Our focus continues to be on developing meaningful products for our customers and driving efficiencies within our organization that we believe will provide margin improvement. We believe these actions will put Home Meridian on the path for solid and sustainable profitability."