This column is dedicated to the memory of Albert Fraenkel II, a friend, a mentor and a man who made a difference to many in this industry and probably positively impacted the lives of even more people outside our sector.
My fondest memory of Albert, who died this month after making 94 trips around the sun, was at a private meeting years ago on the final day of one of the Tupelo Furniture Markets.
Albert was planning to retire, and he summoned a select group of us, including Bill and V.M. Cleveland of the Tupelo Market and Lynn Davis, of Davis Furniture, and a few others to share his news, bid us a personal farewell and have us assure him we would continue to "fight the good fight."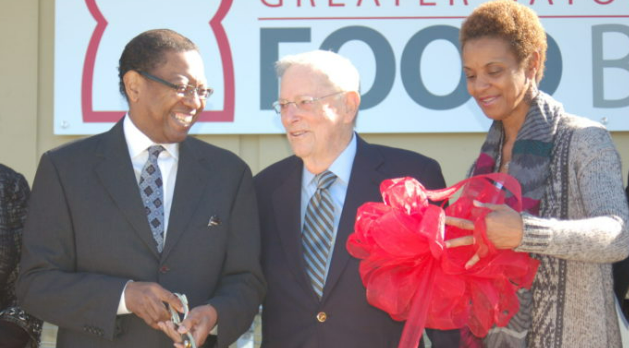 During that meeting, Albert gave everyone in the room a priceless gift — he imparted some five decades' worth of advice, admonitions, stories and life lessons that could only be shared by someone who led by example, who was the first one in and the last one to leave each day, who not only viewed his employees like family but also treated them as such.
When Fraenkel recalled founding Fraenkel Wholesale Furniture Co. in Baton Rouge, Louisiana, in 1959, he told me that his goals were modest. He wanted to build a business of his own and be able to support his family.
"And while my initial goal was to take care of my family, I realized a man can only wear one pair of pants at a time."
I remember him adding, "We had a 401(k) plan, but I wanted to do more."
And, true to his word, he did. As a leader with the rare ability to follow both his heart and his head, over time he began to transfer ownership to its employees via an Employee Stock Ownership Plan, something that was rarely done in our industry at the time.
That night, Fraenkel also told me the story of how upholstery manufacturing initially settled in Mississippi.
"Back in 1950, I was introduced to a fellow named Hank Troyka, the man that Morris Futorian had sent to Mississippi to see if the area had any real potential as a new site for upholstery manufacturing."
That trip that Troyka took ended up representing thousands of jobs to this area, Fraenkel recalled.
Then, Albert, whose company went on to sell millions of dollars' worth of furniture during his lifetime, showed us what he called "the most favorite and important thing I've accumulated over the years," pulling out a well-used map of Mississippi.
He also brought a 1973 directory from the Dallas Market that seemed to have almost half the pages folded over.
"Look at this directory," Fraenkel mused. "Every page that is folded marks a domestic factory that is no longer in business."
Albert's message to each of us in the room was as clear as a blazing blue Mississippi sky: Play fair, be in it for the long haul, treat your employees like family and always do what you know is right.
Albert was also a man who loved the furniture business and its history. As the meeting broke up, he called me aside and handed me a large manila envelope.
"I've held on to this for a long time and I would like you to keep it now," he said.
With that, he shook my hand and quietly walked out of the room.
After he left, I opened the envelope and smiled. Albert had kept the first-ever issue of Furniture Today, the publication I worked for at the time.
That inaugural issue meant something to him, and he wanted to gift it to me, knowing I would value it as well. When I shared that with his son Jeff this week, Jeff smiled, shook his head and said, "Yes, that was my father. That was Albert for you. Observant, kind, considerate and, most of all, always a giver."