HIGH POINT, N.C., Nov. 16, 2022 – This October, Universal Furniture and Miranda Kerr partnered to host three interior designers at the entrepreneur/skincare CEO's Malibu beach cottage.
Universal and Kerr (who's designed two successful collections for the brand: Love.Joy.Bliss. launched in 2019 and Tranquility launched in 2021) joined forces in three contests aimed to bring together top-notch interior designers in an intimate discussion with Kerr regarding her designs for the collections. The lucky winners were: Holly Hollingsworth Phillips from 2019's Design Influencers Conference contest, Yvonne Christensen from 2022's social media contest, and Rasheeda Gray from 2022's Future Of Home Conference contest.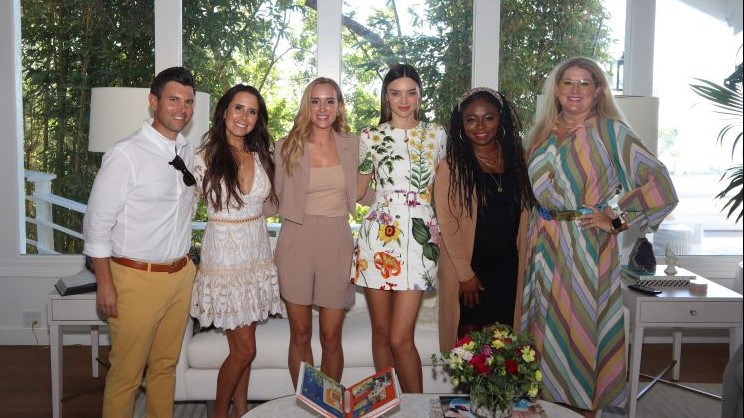 Winners and their guests were whisked to Los Angeles and lodged in luxury at the SLS Hotel in Beverly Hills. They enjoyed an afternoon in Malibu with Kerr touring her cottage, lunching and sharing design tips.
"We were thrilled to partner with Miranda on this contest and provide winners with such a unique and intimate experience," said Universal Furniture Vice President of Marketing Neil MacKenzie. "Universal is always on the lookout for interior influencers with exciting ideas. Our Malibu event with Miranda gave us fresh perspectives on consumer home trends and how we can continue to better support their businesses."