AICO's president retires next month, but not before leaving an indelible mark as 'the most accomplished person in the furniture industry'
Everything about Martin Ploy, president of AICO, is larger than life — his stature, his smile, his handshake, and perhaps most of all, his passion for the home furnishings industry and the people in it.
With that said, it's no surprise that during his 55-year tenure in the business, Ploy has distinguished himself as an icon, strategist, motivator, mentor, and team leader with a solid reputation for success.
As previously reported in Home News Now, Ploy will retire next month, and when he does, this larger-than-life icon will leave a larger-than-life void in the industry that he has loved and that has loved him back. (Stop into the AICO showroom, IHFC-C802, for a cocktail reception celebrating his career Saturday, Oct. 22, from 4 to 6 p.m.)
Most in the industry are familiar with Ploy's track record, which includes a 20-year ride with AICO that started when he teamed up with company founder Michael Amini as vice president of sales and marketing in 2002, rising to president in 2010.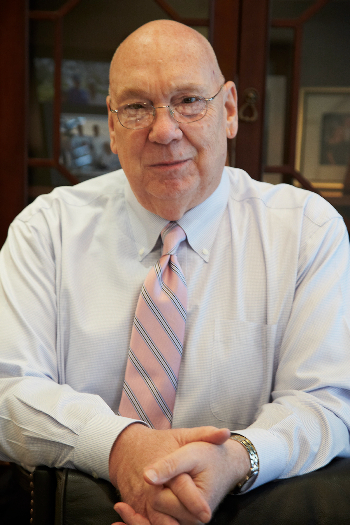 Before joining AICO, he held many top posts in both retail and manufacturing, including executive vice president for retailer RB Furniture, key accounts executive for Kanowsky Furniture, and executive vice president of sales for BenchCraft Furniture.
But far too often, people are defined by the titles they have held, companies they have worked for, or the success they have had on the playing field we call the home furnishings arena.
And while Ploy's resume provides a casual observer with an accurate look at an outstanding career, it only tells a small part of the story. It doesn't begin to scratch the surface of who Martin Ploy is as a man, a friend, and as a true advocate of this business.
As someone who has known Martin for decades, I wanted to sit down with my friend and talk to him about his legacy, lessons he's learned over 55 years in the business, who he was before he joined the industry and much more. Martin is a remarkable man who has enjoyed a remarkable life. So, before he retires, I wanted to try and give you a glimpse of the Martin Ploy that I know.
The first thing you need to know about Martin is that for a big, imposing guy he has a remarkably small ego.
Case in point: When I asked him what he thought his legacy would be, Martin said, "Well, I don't know if I have a legacy. I probably have a reputation and I hope it's a positive one.
"I truly enjoy people. I care about them, and I try to help them whenever I can. It makes no difference if they are an employee, staff member, fellow executive, or a customer. They are all important and if anyone needs help, I try to be there. So, if I do have a legacy, I hope it is that people think I am a decent guy."
I was also curious, considering his tenure in the business if he had ever considered leaving to do something else. Without missing a beat, Martin shook his head and said, "No. Once I got into the furniture business, it seemed to lead me deeper and deeper into it. I love this fascinating business, be it manufacturing, retail or wholesale. But most of all, I love the people in it, and because of that, I honestly never thought about not working in the furniture business."
I'm always curious about what people wanted to grow up to be when they were kids, and when I asked Martin about his childhood aspirations, it landed me on the 50-yard line of a gridiron.
According to Ploy, he grew very interested in sports at an early age and set his sights on becoming a professional football player. "I was pretty good in high school and played basketball, baseball, and football, but football was my first love."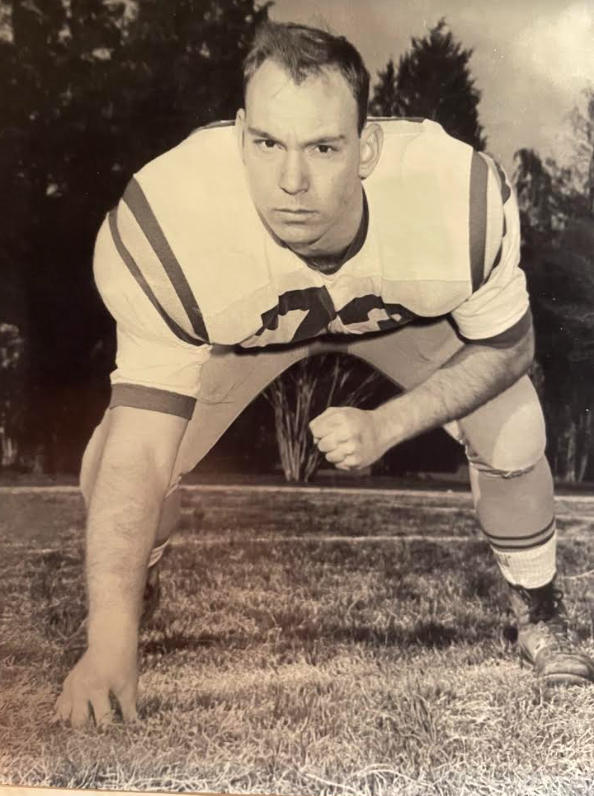 He went to William and Mary College in Williamsburg, Va., on a football scholarship and continued to set his sights on a career in professional football, but an untimely injury to his knee and a subsequent operation to remedy the injury permanently sidelined his dream of playing pro football.
Even so, the injured knee did not stop him from playing for a short time in a semi-pro league in California.
In addition to being passionate about sports, Ploy is equally enamored with music. So much so, that he had a stint in college as a DJ and found that he not only loved that but was good at it, too.
Both the love of music and the ability to spin records stayed with him after college when he began managing an RB Furniture store in Ventura, California.
"There were quite a few radio stations in Ventura County, and I started advertising RB Furniture on three of those stations," Ploy said. When one of the station managers found out that Ploy had been a DJ in college, he asked Ploy if he was interested in hosting a radio show every Sunday.
"I did that show every Sunday for about three years and had the time of my life," Ploy says. "It was the perfect win-win. I got 'paid' in records and traded my time hosting the show for the advertising I was doing for RB Furniture. It was a wonderful experience," he adds.
With hindsight always 20/20, I asked Martin if he knew then what he knows now, would he have been different in business? "Hopefully, I would have been smarter, but as far as my personality, I would still be the same. I've been fortunate to have worked for great companies and with great people, and each one has been a catalyst for more opportunities, more knowledge, and more growth," he said.
After more than half a century in this business, and with a host of accomplishments to his credit, I asked Ploy what he is most proud of in terms of industry accomplishments.
"As I think back on my time in this business, there are two things that I am very proud of. I am proud of the people I've had the opportunity to work with, mentor and coach. I am also very proud of the philanthropic involvement with the City of Hope and the Hall of Fame.
While Ploy has been a staunch supporter of these two groups, his reputation for charitable actions and for giving back began decades ago.
When serving as a store manager for RB Furniture in 1974, he became president of the Ventura Chamber of Commerce and then served as a volunteer "listener" for the Ventura Hotline. In 1980, he got involved with the Home Furnishings Chapter of City of Hope and eventually served as its president in 1984 and 1985. In 1989, Ploy was honored as the Humanitarian of the Year by the Home Furnishings Chapter of City of Hope and was presented with the prestigious Spirit of Life Award.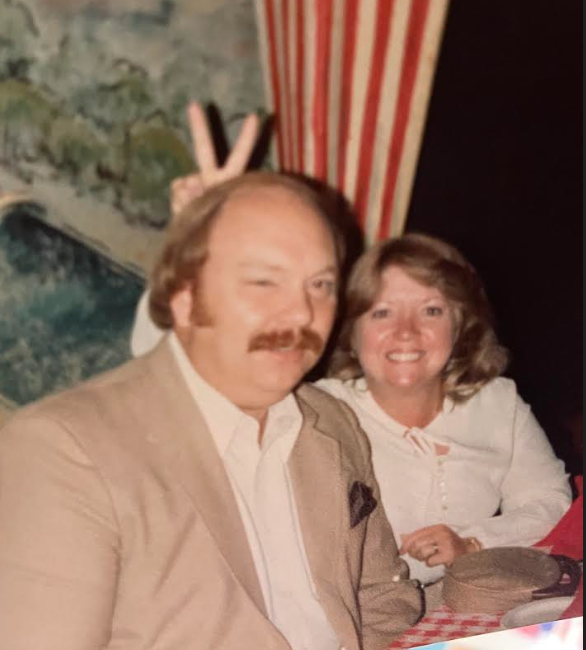 His passion and work for the City of Hope have continued and grown. Ploy currently serves as a member of the International Home Furnishings Industry advisory board and is active in generating support for both The Spirit of Life dinner in High Point and the West Coast golf and tennis outing in Southern California. He is also always a leading fundraiser for City of Hope's Walk for Hope, serving as captain of the AICO All-Stars for the past 12 years.
An active member of the American Home Furnishings Hall of Fame Foundation board, Ploy was a member of its executive committee for four years and served as chairman last year.
Ploy has also worked hard to help sales professionals hone their skills and remain at the top of their games. In 2008, as a result of those efforts, he received the International Home Furnishings Representatives Assn.'s Pillar of the Industry Award.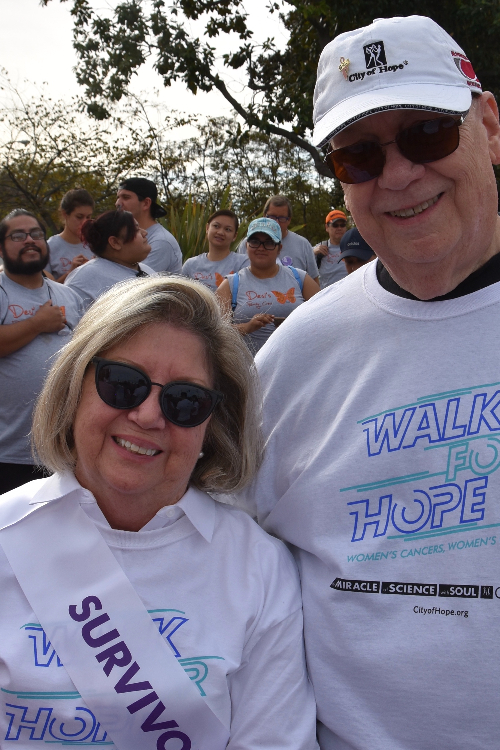 With decades invested in our sector, I had to ask him to talk about how the business has changed in the past 50 years. "Wow, where do you want me to start?" he quipped. "For openers, there was no internet. There was no online selling. There was no merchandise coming from Asia when I started in the business.
"When Nixon opened up China that marked a very powerful change, but nothing has impacted the business more than the internet," Ploy stressed, adding, "And now, brick-and-mortar stores have got to be far more compelling places for consumers to shop, in part, because consumers are far smarter and often know more about a product that they are considering than the salesperson does."
And as far as change, Ploy points out, "There has always been change in our business and there will always continue to be change, and the people who can embrace and anticipate change will not only survive but thrive."
Hoping to garner some wisdom and insight from this industry icon, I asked Martin what advice he would give a younger version of himself.
Ploy's response was immediate: "I think the most important piece of advice I can give anybody is this: You have to believe in what you are doing. If, on the other hand, you are only approaching a task from the standpoint of simply completing a task, you are probably going to fail.
"You need to believe in the company you are working for and believe in the product you are selling and believe in the value it brings. Then, by believing in yourself, you can make your customer believe. And that is significant because we are dealing with people, and if people don't find you credible, that doubt is going to hinder you."
Looking back on Ploy's time at retail, I wondered if that helped him once he transitioned to an executive role as a supplier, and if so, how?
"I learned everything at retail," he said. "It was a wonderful part of my life and a real advantage to me. Anyone who gets into wholesale, either as a salesperson or in management and who has had time at retail will have a much clearer understanding of the needs of the consumer."
Ploy explained that seeing things from the consumer's perspective is critical because suppliers typically focus on their customer's needs but need to remember: "Our customers deal with consumers and consumers don't always treat the dealer fairly, so suppliers need to understand that when our customer has a problem, they look to us for solutions."
Hopefully, you now have a better understanding of a truly remarkable guy.
But for the record, I am not the only one who thinks so. Here's what some other folks had to say.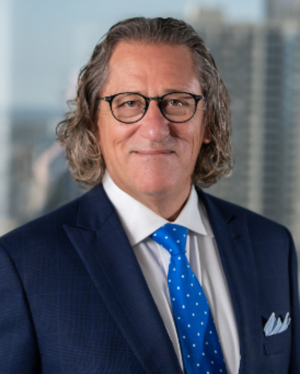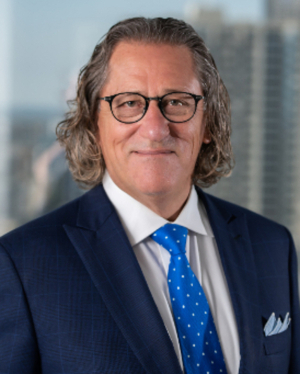 "When I think of Martin Ploy, three words come to mind: counselor, advocate and pillar. Martin has been an incredible counselor to many of us in the industry. He has a broad perspective, a keen judge of character, a broad understanding of the industry, and a willingness to help. We all acknowledge the importance of relationships in the furnishings industry. Martin is among only a handful of leaders that have a deep and respected relationship in both the manufacturing community and with retailers. I have witnessed over many years, leaders that Martin has mentored and nurtured. He has been an incredible leader, partner and counselor to Michael Amini in growing AICO into a very successful company.
"Additionally, Martin has been an ardent advocate for the industry. His passionate leadership for the Hall of Fame and City of Hope has been instrumental in the growth and advancement of both great organizations. He has left an indelible mark on both, and our industry.
"And lastly, as a Pillar of the Industry, an honor bestowed on him by IHFRA, he is richly acknowledged for his many contributions to our industry. Counselor, advocate and pillar. … I forgot to add one more thing — wonderful and treasured friend." –Bob Maricich, International Market Centers chairman and CEO
"Martin Ploy is what you see and not always what you get. His strong presence is always complemented by his big smile and his direct eye contact that makes you feel like you are the only other person in the room. Although you are sometimes mistaken by his soft teddy bear presence, you realize within two minutes that he is the smartest person in the room and can sum up any situation within minutes and create a solution even before you finished your first sentence.
"Martin seems to have only one job in the industry which is giving back to our community. Never has it been about him donating to an industry cause, but it is always about him committing his time and passion to the belief in the charity. The City of Hope and the Hall of Fame have both been benefactors of his unrelenting commitment to supporting both organizations as well as our industry. Martin has used his many relationships and convinced, or in some cases demanded, that they follow his lead giving and committing to both organizations.
"In life, you could choose to work hard and receive many financial rewards. Or you could use what you have and decide to dedicate your life to the benefit of others. Martin is the most accomplished person in the furniture industry, not because of all the successes in business, or the lifetime friendships he has made in the industry. It is because he has always been admired for what he has given back to the industry, not for what he has taken from it." –Kevin Castellani, ManWah Furniture
"What's the first thing that comes to mind when we mention Martin Ploy? The resonance of James Earl Jones, the soothing timber of Morgan Freeman, and the reassuring voice of Winston Churchill, and Martin's signature phrase of, 'So, here's the deal.'
"I first met Martin in the early '60s. He immediately gained recognition in the office, on buying trips and furniture markets. He was always at his best, when he acted as MC or co-hosted an industry roast, for some poor unsuspecting executive. A time-honored tradition were late-night events he co-hosted, with Ned Chapman, at the Buena Vista. We would gather as neophytes, consuming vast quantities of Irish coffee, as Martin moved effortlessly amongst the who's who of the industry. The Bassetts, the Lanes, the RBs, the McMahans, and of course a relative newcomer, Levitz Furniture.
"Memories are far too many to recall. Perhaps a seminal moment was when Martin received the Spirit of Life Award from City of Hope. To commemorate the evening, Martin created a mixed tape of his favorite music, and handed it out during the festivities, to what seemed to be over a thousand attendees. What distinguished Martin was that he became the first honoree, in the history of the event who was not a standing president or CEO of a company.
"He was recognized for his vast accomplishments in our industry. He was inducted purely because of a lifetime of contributions. Philanthropy, mentorship and integrity played a key role, in recognition by his peers.
"In sales meetings, board meetings or simply one-on-one, he commanded and captivated. On a personal note, Martin was a friend to all. Always allowing everyone into his circle of influence.
"I, like so many, have had my share of personal challenges throughout my career. For over 50 years Martin has been that constant reassuring voice that I could count on. To this day, when his name appears on my caller ID, I realize how much he contributes to the fabric of our industry.
"Martin, you are a true renaissance man, I can hardly wait to preview the next chapter of your career. And look forward to seeing your name on my caller ID. –Larry Furiani, vice president dealer relations/e-commerce, Coaster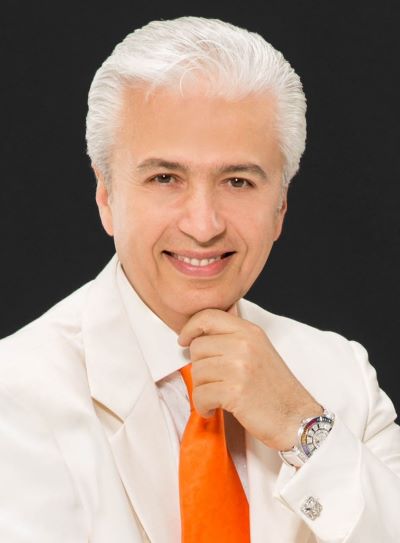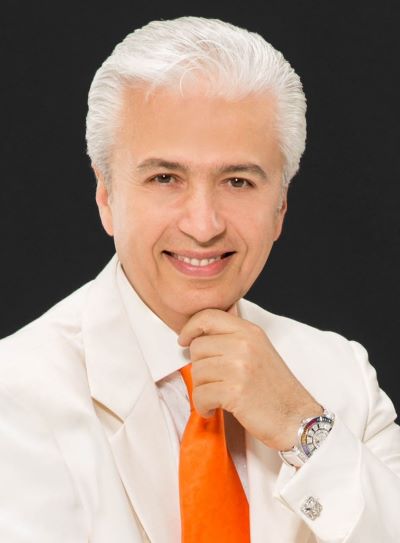 "I have always been blessed by having great people around me to help me lead AICO. What drives me is not only our great industry and pleasure of designing unique home furnishing but to lead one of the greatest home furnishing companies we have created as a team. This was only possible through loyal and totally dedicated people that give their heart and mind to lead us forward.
"Martin Ploy's name is right at the top of this list. His attributes cannot be described in one or two paragraphs. He is one of a kind. Martin is smart, kind, caring, and extraordinarily generous. His leadership, management and communication skills are unique and incredibly effective. He has a heart of gold and that is why he is a true philanthropist.
"I have personally learned so much from Martin in our 20-plus years of association and friendship. "I can't describe how honored I am to call him my friend. We will all miss him very much and will never forget his vast contributions to AICO." –Michael Amini, AICO CEO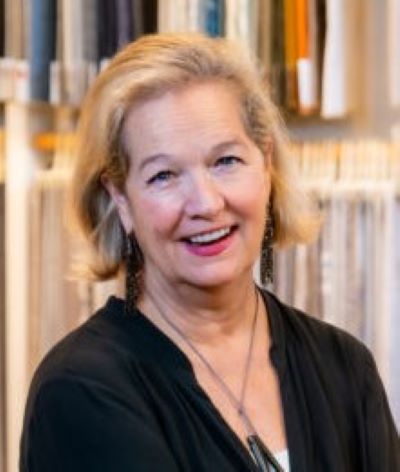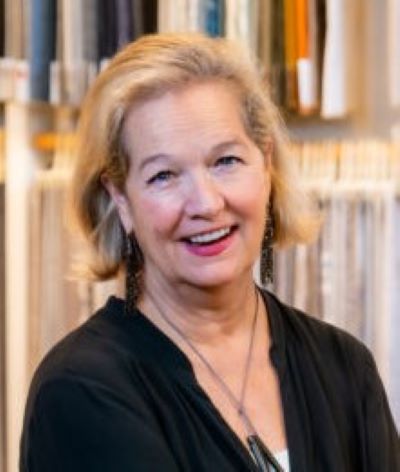 "What can one say about Martin Ploy that hasn't already been said? I have had the pleasure of serving on the Home Furnishings Hall of Fame board with Martin for many, many, many years. He is one dedicated and determined fellow, always with a ready smile and compliment for those around him. He looks for the best in people … and, you know, sometimes you even find it. Martin does and I am grateful for knowing him." –Caroline Hipple, president, Norwalk Furniture.
There is so much more that could and should be written about Martin Ploy because there's so much more to the man.
But I will simply close with this: Thank you, Martin. You've made us all better.
Home furnishings industry veteran Ray Allegrezza is executive director of the International Home Furnishings Representatives Assn. (IHFRA).