MONTREAL — Buyers entering the Dorel Showroom (C&D Space 9A) this Fall High Point Market may not recognize the place. Gone are the walls, complex layout and products segmented by the company's multiple and diverse divisions. In their place: a modern and upscale space designed to lead marketgoers through a cohesive, easy-to-shop presentation that underscores the manufacturer's "Whole Home Vision."
The revamped ninth-floor showroom showcases the core of what Dorel Home — a segment of Dorel industries Inc. (TSX: DII.B, DII.A) — stands for, with a strong focus on the small-space and storage specialist's solution-based, ready-to-assemble products. Additional space on the eighth floor is dedicated to higher-end case goods geared for brick-and-mortar furniture stores. Both spaces offer thoughtfully designed product stories and collections representing the company's numerous licensed partnerships and collabs with names like The Paris Hilton x Novogratz, CosmoLiving, Queer Eye and Mr. Kate, and in-house brands like Little Seeds.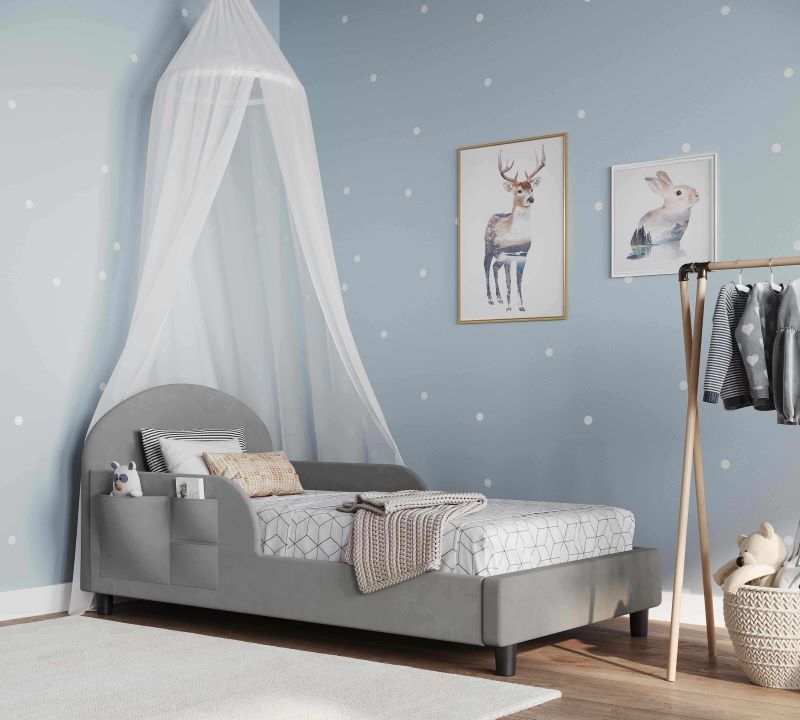 According to Claudia Grundman, vice president of global brand partnerships for Dorel Home, the showroom redo was initiated by a need to simplify the shopping process for buyers.
"In the past, while there were areas of branded product throughout, each division of the company (and there are many) also had their own presentation areas," Grundman said. "This meant it wasn't unusual for a buyer to trek from one end of the showroom to another to see coordinating products. While Dorel Home has always had a whole home vision, it wasn't readily apparent."
"We have been steadily increasing our emphasis on domestically made products, and highlights throughout the redone space reinforce our 'We Think Local' focus for 2023, as well as sustainable innovations in each of our domestic factories located throughout the U.S. and
Canada. Overall, I think the new showroom will help a lot of marketgoers experience Dorel Home in an entirely new way," Grundman said.
New product category intros to look for this Market include wall beds and closet systems.
"As small space and storage specialists, Dorel Home is focused on solution-based designs based on current socio-economic trends," Grundman said. "Our push into wall beds with storage now is a great example of this, with more people than ever working remotely. Our new designs in various sizes can turn a bedroom into a home office almost instantly with an armoire replacing the bed behind you on screen when it's time for a Zoom call.
"Then there's the new capsule collection: Paris Hilton x Novogratz. Paris saw the need for glamorous furniture at affordable price points, and who better to team with for that than The Novogratz?
"Yet another example of how we approach product development differently here, Little Seeds, is an inclusive brand of furnishings for all kids and genders that grows with your children from newborn to tween. QE meanwhile caters to the Walmart shopper with well-thought-out products, while CosmoLiving is a curated furniture line that expresses the shift from Cosmo Girl to the empowerment of
women, and Mr. Kate reaches consumers via their YouTube channel.
"Furniture retailers in particular now need to connect with new consumers, and we have designed our showroom to clearly demonstrate how with exciting products that speak directly to how people want to live now."