GREENSBORO, N.C. — 3D visualization technology company Intiaro surveyed furniture retail sales and design professionals during the company's first free 3D training tour throughout Florida last month. The results, it said, showed a strong readiness to learn and use 3D tools to increase customer engagement and sales.
More than 300 industry professionals — a mix of retail management, sales, interior designers and manufacturer's sales reps — participated in the training tour. The one-hour sessions were hosted by top retailers and design centers, including Baer's, Clive Daniel Home, Annabelle's, Norris Furniture & Interiors, International Design Source, Robb & Stucky, Designers Buying Group, The Decorators Unlimited, Island City Traders, Freestyle Interiors, Designer Resource Center, and Grand Interiors International.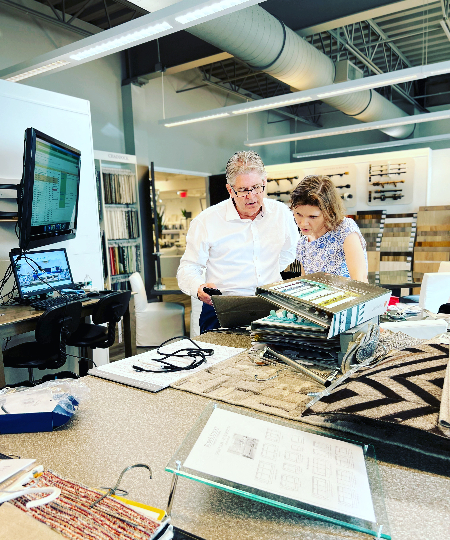 The survey, completed by participants immediately after the sessions, consisted of five questions aimed at gauging their attitude toward technology in the industry, awareness of 3D visualization technology to improve their job performance, ability to learn the tools for daily use, the value of 3D tools as a competitive advantage, and the importance of product presentation to close a sale.
The responses, ranging from strongly agree to strongly disagree, revealed:
● Almost 70% strongly agreed that furniture companies that don't adopt 3D visualization tools will lose a competitive advantage.
● More than 71% strongly agreed that using 3D tools and applying them in day-to-day was much easier than they anticipated.
● About 82% strongly agreed that 3D visualization will revolutionize the furniture industry in the next 6-12 months.
● About 77% strongly agreed that the use of 3D technology will enhance their work and sell more furniture.
● Nearly 82% strongly agreed that product presentation is the key element in their sales process.
"We want to help educate the industry on the benefits of 3D visualization throughout the sales funnel. Everything that happens in the furniture industry today happens in an interconnected ecosystem," said Intiaro CEO Pawel Ciach, who personally conducted several of the Florida sessions. "Physical stores, sales channels, retail partners and their sales representatives, designers and e-tailers all contribute to the final purchase decision," 
The tool's net promoter score — a customer satisfaction metric — indicated 78% of those surveyed would highly recommend the Intiaro 3D visualization tool to a friend.
"The overwhelmingly positive feedback, based on the survey as well as the emails that poured into our team's inboxes following the event, support a growing need and demand for the technology and educational opportunities like our training tour," Ciach said. "Florida was a testing ground for us, and we will be taking this show on the road again."
Intiaro is partnered with leading brands and retailers including Ethan Allen, Century, Lexington Home Brands, Tommy Bahama Outdoor Living, Norwalk Furniture, Rowe, El Dorado Furniture, Kravet and Vanguard.