LAS VEGAS — Primo International launched a Stearns & Foster furniture collection at the Las Vegas Market that will bring the well-known bedding brand into nearly every room of the home.
The licensed furniture line includes a globally-sourced, handcrafted assortment of upholstery — motion, stationary and sleepers in both fabric and leather — occasional, dining room and bedroom furniture with coordinated area rugs to come.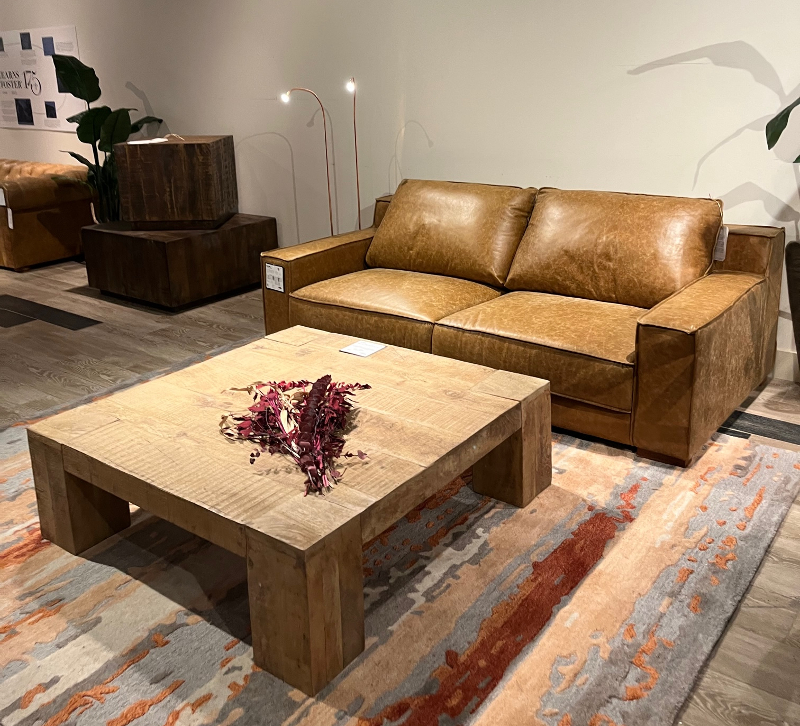 Primo, the Canada-based whole-home importer and manufacturer, gave retailers a sneak peek of the licensed line during a soft launch at the April High Point Market, where it showed roughly 60 to 70 pieces on the first floor of its IHFC showroom. After honing the collection down to retailer favorites and then bringing in new goods, the line grew to about 120 pieces for the Las Vegas summer market.
The Stearns & Foster collection is in production now and will ship in the fourth quarter.
"We're thrilled to partner with Primo to extend the quality, craftsmanship and comfort Stearns & Foster is known for into other parts of the home," said Steve Rusing, president of sales for Tempur Sealy, the parent company of Stearns & Foster.
Primo Executive Vice President John DeFalco, told Home News Now the response both in High Point and Las Vegas was "fantastic" and that Primo has received commitments from a number of very large retailers.
"Retailers recognize Stearns & Foster is a powerful brand," he said. "It's incredibly well known, not just by retailers but by consumers, for its comfort, quality and balance of classic and contemporary design. So it was only natural that there would be an opportunity for Stearns & Foster to expand into the rest of the house."
"We expect that by the fall we'll be placing the collection with a number of significant retailers, and, with our in-stock program, we'll be able to serve the lion's share of smaller and medium-sized retailers who are interested in the collection."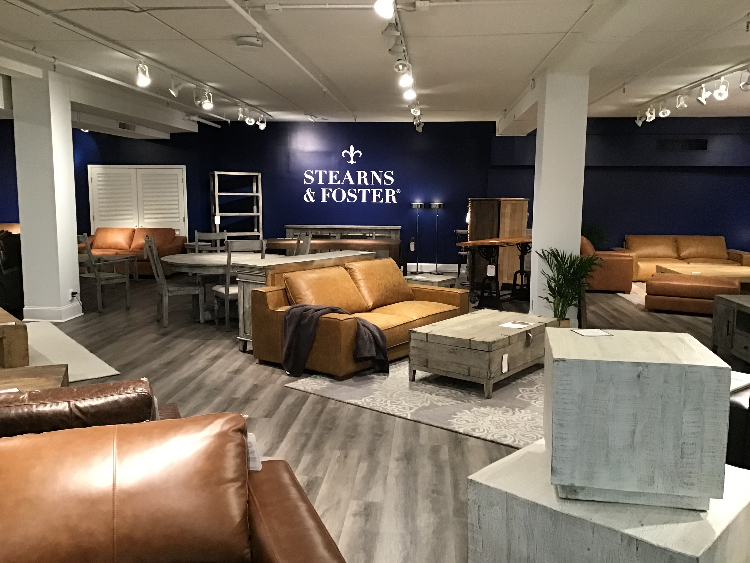 The Stearns & Foster collection is priced at the top end of Primo's price spectrum. Where Primo is best-known for value price points, Stearns & Foster comes in a step above. Top-grain leather sofas, for example, will range from about $1,999 to $2,499. In case goods, dining room tables will retail between $799 to $1,299.
At the October High Point Market, Primo expects to add 15 to 20 pieces as well as a curated area rug line that coordinates to the various groups within the line.
Similar to its mattresses, the Stearns & Foster furniture line includes hand touches, including hang tags signed by the last person to work on and inspect the product before it's shipped. Upholstery pieces will include a Stearns & Foster brand badge sewn into a seam, and the case goods drawers will include a badge plate as well.
DeFalco said both Stearns & Foster and Primo have much to gain from the licensing partnership. Stearns & Foster, for starters, gains an expert in the furniture manufacturing business for its expansion into whole-home. Primo, meanwhile, gains a trusted name synonymous with quality and craftsmanship, he said.