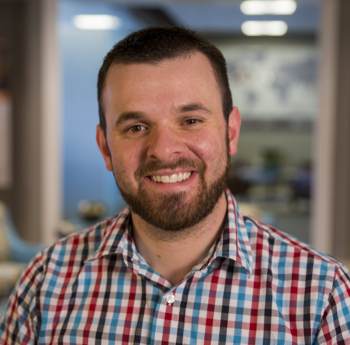 TRUMBULL, Conn. — Modern luxury home furnishings resource Interlude Home has hired Brian Adams as chief operating officer.
Responsibilities for Adams, who reports to CEO Carl M. Philips, include managing the day-to-day operations of the company as well as piloting the expansion of the business overseas and expanding the partnerships with craftsmen and factories globally.
Adams comes from Ashley Furniture Inds., where he was instrumental in developing a variety of processes to achieve the best value throughout the supply chain, according to the company.
"His savvy and innovativeness were instrumental in maneuvering the supply chain to adjust to tariffs, anti-dumping duties, as well as the COVID impacts," Interlude Home said in a statement "As part of this strategy, he coordinated the launch of multiple new countries for material and finished good sourcing."
Adams graduated from the University of Wisconsin – La Crosse and later went to law school at the University of Wisconsin. He has been named Forty Under 40 in the Home Furnishings Business, was a Gold Award Recipient at Ashley Furniture and is passionate about philanthropy as he serves as a leader of Chippewa County 4-H Youth Leadership Program, volunteered for multiple non-profits and serves on the American Society for Testing Materials for Furniture Safety and Bunk Beds Committee creating standards to keep children safe.