After recently interviewing a handful of Vietnam furniture producers, albeit by email, it's clear how dramatic things can change in a just a year's time.
Consider, for example, that a short year ago, these same factories and dozens of others were on a forced Covid-related shutdown that lasted nearly the entire summer just as demand was reaching a peak in the U.S. market. Combined with the challenges and costs of securing containers, this inability to flow goods during a period of such high demand was one of the cruelest ironies most people have experienced in their many decades in the industry.
Now many of those factories are back to full capacity, having experienced a slow but steady ramping up of operations once the restrictions were lifted by late summer and early fall. Yet these plants are facing a new set of challenges, namely a slowdown in the U.S. brought on by runaway inflation and by what some in and outside the industry already have described as a recession.
The good news is that some of these manufacturers tell us that they are still running near full capacity due to still-high backlogs. But they expect that could change, especially if the slowdown persists into later this year and perhaps beyond.
Other industry sources have painted an even starker picture, noting that some furniture producers in Vietnam have filed for bankruptcy due to a sudden shift in demand caused by millions of dollars in canceled orders. Others are struggling still as U.S. importers have reportedly fallen behind in their payments. While much of this is anecdotal and based on unconfirmed reports, we all know that it's likely to be true due to the current environment.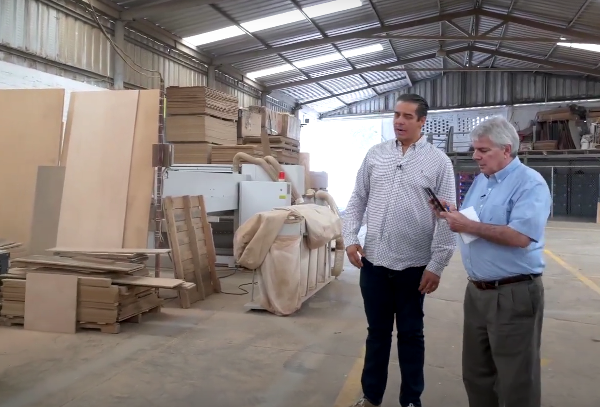 This is just one small example of the type of coverage we strive to offer at Home News Now. Last year when I first came on board, Vietnam was a major story due to the shutdown. It remains so today, particularly as the industry's success — particularly at retail — depends on the ability of these factories to produce and deliver to the U.S. market. Even one or two major producers falling by the wayside could be disruptive over the short and long term as other plants try to fill the void.
Indeed — as industry sources have said over the years — shifting production even within the same country can be a major challenge under the best of circumstances. But that's where many in the industry may find themselves today as they try to adjust to what looks like a major slowdown, especially when compared to the historic demand of the past two years. Stayed tuned for a second installment next week on how importers are working with their factory partners in Vietnam to help ensure an efficient and timely flow of goods to the U.S.
None of this paints a pretty picture, nor is it meant to. But ignoring these and other issues won't help anyone. Indeed, helping translate how challenging circumstances impact suppliers and retailers alike is one of the roles we have embraced — and will continue to embrace — here at Home News Now.
Of course, the news is not all bad. In fact, we have had many opportunities to tell success stories of retailers and manufacturers, many of which have graciously invited us inside their operations to get a first-hand look at how they are approaching the business. Through a combination of words and images — including photos and some video — we've been able to communicate some of the secrets to their success to an industry that we believe still benefits from the sharing of information and the willingness to talk about strategy. Our visits have ranged from factories and retailers here in the U.S. to a recent visit to Mexico case goods producer Meximeubles, where Editor-in-Chief Tom Russell and his companion videographer brought back the story both in words and graphic images.
Even multiple stories we have written on price increases are aimed at helping retailers understand that the challenges are often universal. We are grateful that many have not only been willing to speak with us openly about such challenges; they also understand that our mission isn't to put them in the spotlight by themselves, but to include them in a broader discussion that aims to help further educate and inform retailers on key issues.
In the months and years ahead, we look forward to continuing this type of partnership with you — our readers and industry sources — with the understanding that not everyone we call or text has to participate in a story. But the door is always open for those that do, whether you be 8,000 miles away in Asia or just minutes away in High Point. We welcome your support, your insights and your willingness to help us make the industry better through timely and relevant information.