The independently owned Ashley Furniture licensee expanded aggressively during the pandemic and succeeded despite many challenges.
CHARLOTTE, N.C. — Chalk it up to good timing, good luck or a mix of the two, but Ashley licensee Broad River Retail experienced some of its most aggressive growth during the pandemic, a strategy that could help the company achieve record sales this year.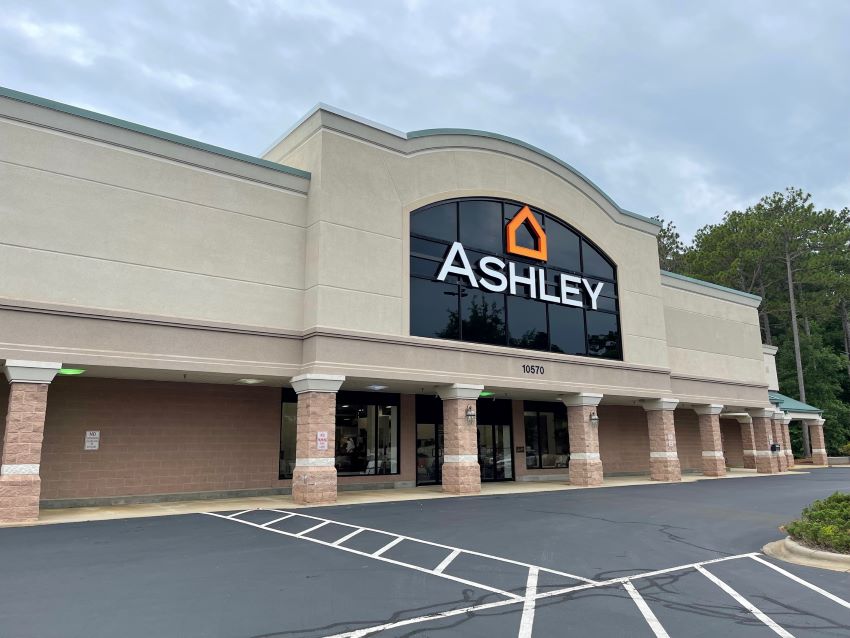 One of Ashley Furniture's largest retail partners, Broad River had 16 openings between 2020 and so far in 2022 bringing its grand total to 31 Ashley locations in North Carolina, South Carolina and Georgia, ranging from 19,000 square feet to 47,500 square feet in store size. These include 27 Ashley stores and four smaller footprint Ashley outlets.
Some of the projects during the pandemic were renovations and store relocations. Yet most were new store openings that added hundreds of thousands of square feet to its portfolio. This included the opening of its 32,000 -square-foot Ashley 7.0 concept store in Southern Pines, North Carolina in May and its newest store in Greenwood, South Carolina, a 19,036-square-foot 7.0 concept store that opened in mid-June.
During this time, the company also opened two distribution centers, one in Four Oaks, North Carolina, in 2020 and another in Spartanburg, South Carolina, earlier this year, bringing the total to three.
Other major openings include the following"
+ January 2020: A new outlet store in Raleigh, North Carolina
+ June 2020: A new store in Four Oaks, North Carolina
+ July 2020: A new store in Durham, North Carolina
+ November 2020: A relocated store in Spartanburg, South Carolina
+ May 2021: A renovation in Gastonia, North Carolina
+ May 2021: A relocation in Augusta, Georgia
+ June 2021: A new store in Asheville, North Carolina
+ July 2021: A new store in Albermarle, North Carolina
+ August 2021: A store relocation in Anderson, South Carolina
+ November 2021: A new outlet in East Columbia, South Carolina
+ December 2021: Two new stores in Wilmington, North Carolina
+ May 2022: A new store in Southern Pines, North Carolina
+ June 2022: A new store in Greenwood, South Carolina
The expansion highlights the retailer's push to grow in markets with a broad demographic mix ranging from singles and young families to retirees. For example, Broad River projects sales of $280 million this year, although company President and CEO Charlie Malouf told Home News Now this could reach a stretch goal of $300 million, up from $181 million in 2020 and $240 million in 2021.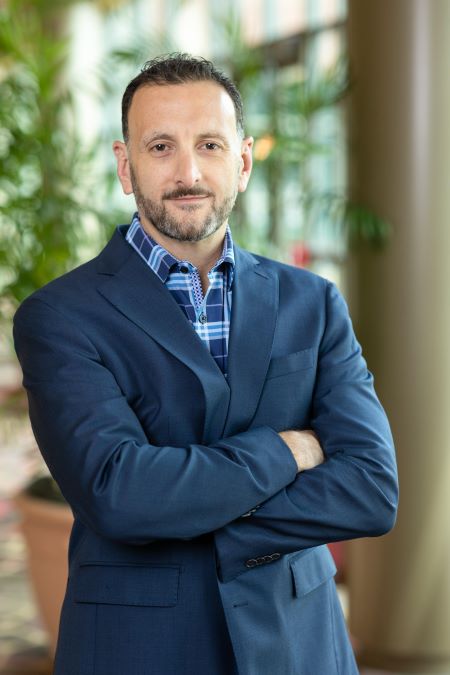 Indeed, the company has come a long way from its start in 2003 with one store in Pineville, North Carolina. It grew from there, adding locations over time in North and South Carolina and Georgia. But most of the openings over the years amounted to one or two stores a year.
"In the early years you have to establish credit and get your brand, get your systems and get your people in place," Malouf said. "And I think in the very early years, it was kind of figuring it out like a toddler or a baby learning how to walk … so we were opening a store here and there. Then we hit the wall with the great recession."
He said the challenge for store operators at that time was that rental costs were fixed while revenues fell dramatically, raising the overall cost of doing business.
"So if you had an occupancy cost at 10% and all of a sudden your revenues got cut in half, your occupancy cost became 20% and you are going to lose money at that level," he said, noting that in order to succeed, Broad River ultimately saw the need to grow its footprint. "We said, "we have to grow to add stability to the entire company." So we went into new markets and leveraged our infrastructure and that's how we added one or two stores at a time."
As part of its growth plan, the company not only looked at growing sales in its existing markets, but also trying out new concepts including the outlet store footprint and new categories such as bedding and youth furniture, which also mirrored some of Ashley's own plans to grow its footprint and its market share.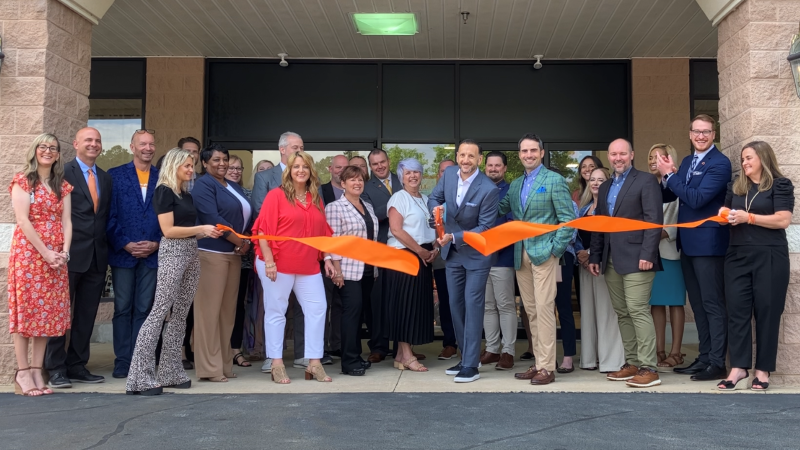 Broad River picked up steam in 2018, the year it and 2019, when few in the industry even thought about a coming pandemic. But even during those two years, the growth was relatively modest at least compared to the past two and a half years, with just eight openings, including three store reopenings and one new outlet.
Yet growing during a pandemic was an entirely different struggle than most anyone in the industry has ever experienced, much less overcome. Like others, some of Broad River's stores had to be closed for weeks on end early on in the pandemic. Then they reopened to almost unfathomable demand, which was then followed by supply chain disruptions that kept product from flowing to retail stores.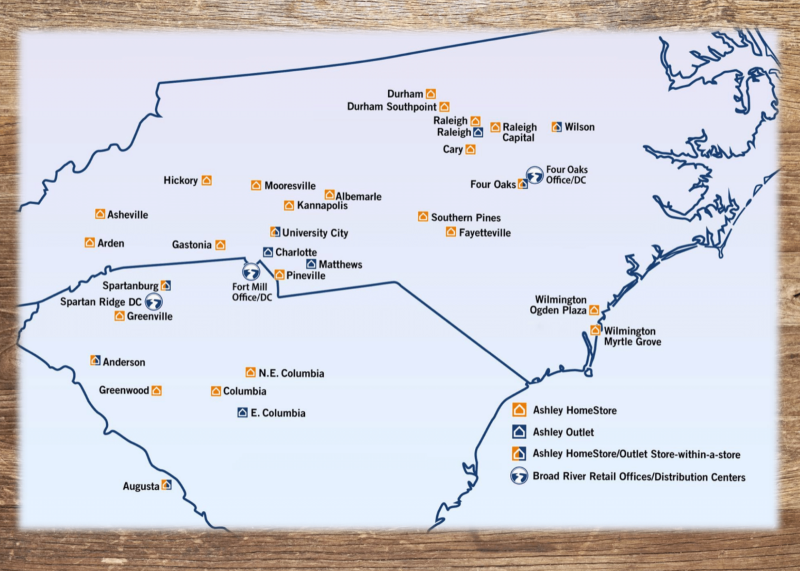 Add to that a warehouse fire in June 2020 that damaged a small amount of inventory and other stressors that Malouf said he doesn't ever want to experience again.
In retrospect, Malouf looks back on the openings over the past few years as just part of a long-term growth strategy, versus any specifically laid out plan in either good or bad times.
"We are just marching on and executing on the strategy that we put in place for the last five, six or seven years with a purpose to grow," he said, acknowledging that none of the challenges ranging from supply chain to finding good workers has been easy.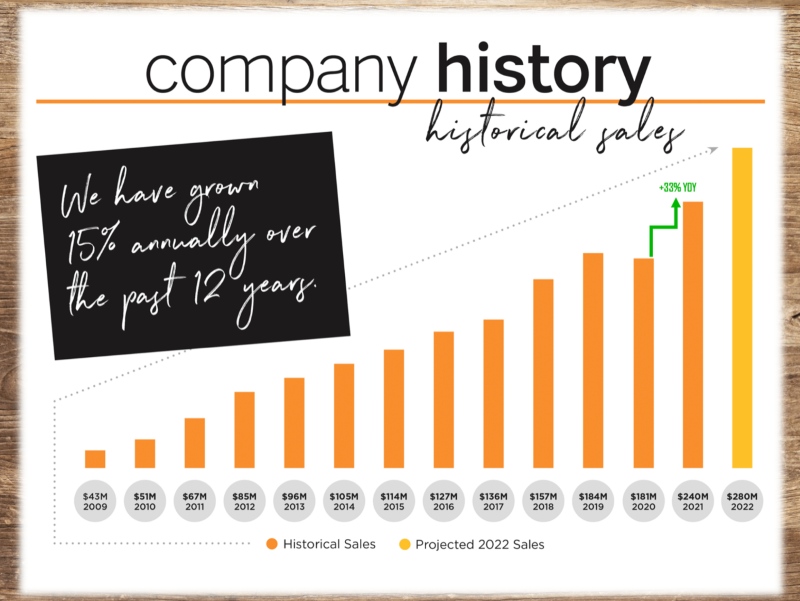 Still, he said, the company has responded to these as it would any challenges in good times or in bad. In dealing with the labor situation, for example, the company aims to offer not only competitive wages, but also create a positive work environment people will want to be part of for the long haul.
"There are always going to be challenges, and I think we have been ready and prepared to handle them," he said. "I would tell you that 2020 was all about survival and in 2021 we moved from survival to this made up word I call thrival, which is why in 2022 we are going to prove we can thrive regardless of the circumstances or the environment."
Overall, he thinks that the pandemic has been a net positive for the industry in that it has created more consumer interest in and demand for furniture, even if there has been some slowdown in the market of late due to inflationary pressures.
"The pandemic has been a net positive in giving us a great tailwind of demand — we just have to have production capacity to keep up with it. It has been a challenge, but I am incredibly blessed to be partnered with Ashley Furniture Industries and (Ashley President and CEO) Todd Wanek. There has been nobody in the industry who has been better equipped to absorb the body blows of the supply chain."
Wanek also applauded Malouf for the success story he has created at Broad River.
"I've known Charlie for many years and have always admired his leadership and vision," Wanek told Home News Now. "During these times, it's crucial to have a strong business strategy to survive and prosper. Under Charlie's leadership, Broad River Retail has become a prime example of how to successfully operate and adapt to an ever changing market to become well-positioned for the future."
In further discussing today's business condition, Malouf doesn't downplay the fact that traffic at retail has been off in general, especially compared to the pandemic-infused consumer demand and growth over the past two years. But he believes with the new store openings and talented team of retail associates in place, the company will achieve its financial goals, including what he describes as the "big thriving audacious goal of $300 million."
He also said that Broad River also should be in a strong inventory position moving forward thanks to its own expanded logistics network, including the new distribution centers in North and South Carolina. This, he believes, helps position the company for growth as much as the additional stores.
"We will be back to better than we ever were from a position of inventory and in-stock levels," Malouf said. "So I think that is going to give us an ability to grow our sales much much faster than we ever have."
And while there has been talk of a recession, he believes that relatively low unemployment levels will help maintain some level of consumer spending.
Again Malouf doesn't pretend to be a sage in terms of timing the market good or bad. He insists its all based on an overall strategy to position Ashley well in the markets it serves both now and in the future.
"I am just executing on a plan and we are just marching," he said. "I don't care what the weather is or the timing is … The macro-economic events are either going to make us look wise or foolish, but I guess as long as our plan and our profits are working, we are just continuing our march. That is all we are doing. I am not any smarter than that."