July 11, 2022 – A generous grant from the La-Z-Boy Foundation has been awarded to the American Home Furnishings Hall of Fame Building Fund. The $350,000 gift will name the Grand Story Wall that will become the distinguishing feature on the front of the building.
"The Hall of Fame is one of the preeminent organizations in the home furnishings industry, and the new building will serve as a center of inspiration and education for present and future industry leaders while honoring those individuals from the past who established the strong foundation of today," says Melinda Whittington, La-Z-Boy Incorporated president and CEO. "Throughout La-Z-Boy's history,
we've had an amazing group of executives associated with our company, with eight already inducted into the Hall of Fame. The Story Wall allows us to recognize their contributions as well as to honor all associates over our 95 years."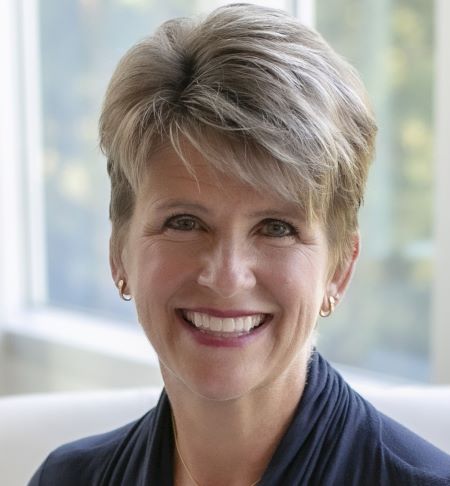 The La-Z-Boy Incorporated Story Wall is a 25- by 13-foot digital matrix of interlaced LED screens that can be programmed with photography and videos. Just feet from the street, it will draw visitors into the building with inspirational images and videos. The 25,000 sq. ft. building is on schedule to open for the April 2023 Market as a place for the industry to gather, honor and learn. It is located at 311 S. Hamilton St., just one block from the IHFC in the heart of the High Point Market.
"We're thrilled to support and celebrate furniture manufacturing and retailing, particularly given La-Z-Boy Incorporated's mission to transform rooms, homes and communities with the comfort derived from high-quality and stylish furniture, Whittington said.
Adds Karen McNeill, Hall of Fame CEO and Chief Vision Officer, "Most people know us for the Induction Celebration, but we have long been building a treasury of information to capture our history and to tell our stories. The La-Z-Boy Incorporated Story Wall will present the stories of our inductees, our industry and our emerging leaders. It will be a dramatic addition to the High Point Market
landscape."
The new home of the industry will feature interactive exhibits, the Hall of Fame, a Women's Center for Leadership, a Tribute Wall, the immersive theatre, Discovery Exhibits, the Tell Us Your Story video booth, a Library, History Center, the Leaders Board Room, and a coffee and cocktail bar. The exhibits are organized around four themes: the Industry, the People, the Process and the Products. Designed for flexibility, with special functions in mind, a full-service hospitality kitchen will provide comprehensive food service.
The building was designed by Freeman Kennett Architects in High Point. The exhibits are being designed by Roto, an international exhibits firm based in Columbus, Ohio.