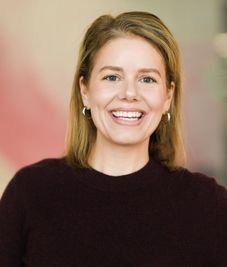 BOSTON — Home furnishings e-commerce giant said Chief Financial Officer Michael Fleisher will retire early next year, and Kate Gulliver will transition into the CFO and chief administrative officer role November.
"Michael has been a pivotal part of our leadership team for the past eight years, offering counsel far beyond his role as CFO," Niraj Shah, Wayfair CEO, co-chairman and co-founder, said in a release. "He helped us take the company public, stand up a world class corporate function, and navigate a global pandemic, and he has been a tremendous thought partner to me and Steve. " He added Fleisher is leaving the company "with a transparent and long-planned timeline, a robust succession plan, and a strong team with tenured leaders."
Gulliver, currently vice president, chief people officer will be promoted to senior vice president, CFO and CAO, leading the retailer's finance, talent, real estate and corporate affairs teams. She joined the company as head of investor relations after a career at Bain Capital as an investor and at McKinsey as a consultant. Gulliver was a core part of Wayfair's IPO, the company said, and helped develop the its relationships with many of its current investors. She then built up the company's talent organization, and she has been responsible for global human capital management including recruiting, organizational design, talent management, talent analytics, compensation and learning and development.
Kate, Michael and I have been working side-by-side, literally, for the past eight years, and no one is better positioned to step into this role than Kate," Shah said. "She is a trusted counselor and has been part of every major decision at the company since becoming head of talent.
Gulliver will formally assume the CFO and CAO role in November. At that point, Fleisher will stay on for a transition period until his Jan. 15 retirement.
With Gulliver's move, Paul Toms, vice president, marketplace, will be appointed to lead the talent team as vice president, chief people officer. He will assume the role June 1.