GUADALAJARA, Mexico — Mexico case goods and upholstery manufacturer International Furniture Direct reached a major milestone last year that the company has not spoken much about publicly — until now.
In October 2021, the company reached $100 million in sales and by the end of the year, achieved another $15 million on top of that. This compares to about $85 million in sales in 2020 and roughly $75 million in 2019 and a similar level the year prior.
The growth has been led partly by pandemic-fueled demand among consumers for durable goods including furniture. It also has been led by demand for finished goods from Mexico, which offers quicker shipments and lower transportation costs compared to Asia.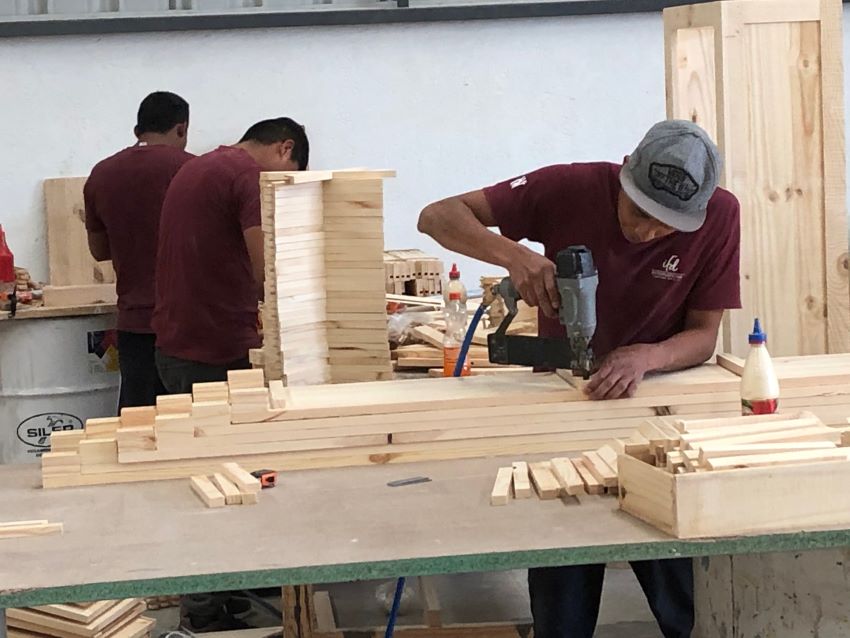 And while there has been some talk of a slowdown at retail, the company is not looking back.
This year, it is poised to grow even further with $25 million or more in growth on top of the $115 million in 2021 thanks in part to its recent entry into the upholstery segment, General Manager Miguel Ochoa told Home News Now.
Like many other Mexican producers, IFD keeps a somewhat low profile by not boasting of its milestones or achievements. That includes not putting out a big announcement when it opened a new case goods plant in Puebla in 2017 that consolidated several other area manufacturing facilities into a single campus.
But the Puebla facility, completed in 2019, and its recently expanded Guadalajara case goods operation are among the reasons for its success and growth in the past couple of years. Ochoa attributed the success to IFD's ability to ship quickly — or at least more quickly than many of its competitors.
"The main thing was delivery times because everybody had issues with suppliers for materials," he said. "We also had that, but I think the worst time we had was when we were at about 12-14 weeks for delivery of full truckloads. So I think that was a big advantage we had. Everybody else was about 20 weeks."
He said that the company also maintained its quality standards, which helped grow its sales with existing and new customers alike.
"We focused on the quality of our product," he said of the line, which includes bedroom, home entertainment, occasional and dining room furniture. "So we maintained our quality and tried to deliver as fast as we could. That is the other thing that helped us grow."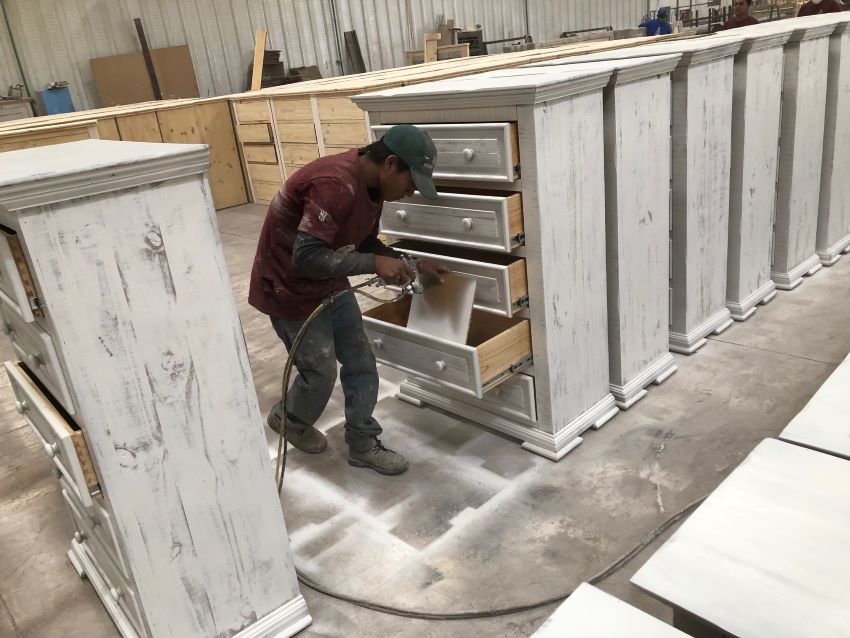 Ochoa said the 12-14 week lead times that the company experienced from around the second quarter of 2021 until the last quarter probably could have been even better. However, they accounted for an additional two weeks due to the need to consolidated full truckload shipments between its Puebla and Guadalajara factories.
Since late 2021 and earlier this year, the shipment times have gotten even better, closer to 10 to 12 weeks, even with the consolidation of truckloads between factories. That compares to about 6 to 7 week lead times prepandemic.
Ochoa said the company is trying to reduce its lead times further, but noted it is a process given the backlog.
"We still have a lot of orders we have to fulfill," he said. "We are carrying a lot of sold product so we are trying to improve and reduce the lead times."
Shipments from its four warehouses – in Phoenix, Houston, Atlanta and Chicago are even quicker, depending on the location. Product can ship in a matter of days if it's in stock or within six weeks if its being shipped directly to the facility from one of the plants.
Ochoa said that the major products that drove business growth in 2021 included bedroom, home entertainment and dining, which are its main solid wood categories.
Those categories will continue to drive growth in the year ahead, perhaps as much as another $15 million in sales, for an estimated total of $130 million. The additional growth – in the $140 million to $150 million range – is expected from upholstery, which the company has begun producing in about 50,000 square feet of added space in its Guadalajara facilities.
"With upholstery, 2022 is going to be another growth year. It is going to be another record year for IFD," Ochoa said, noting that sofas are targeted to retail from $899 to $1,099 depending on the fabrics, frames and styles. "We are not going to be on the low end and we are not going to be on the high end. Adding in the upholstery I think we are going to surpass 140 (million) and be very close to 150."