CEO Bob Price and COO Jodi FitzGerald no longer work for the Berkshire Hathaway company following shakeup
HOUSTON — Bob Price, who exited Art Van Furniture in 2017 to become CEO of Star Furniture here, is no longer employed with the retailer.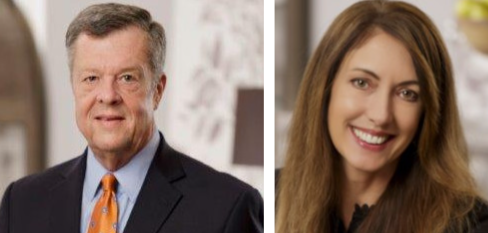 Jodi FitzGerald, who also left Art Van to join him as chief commercial officer and then became chief operating officer, is out, too. Price confirmed the news to Home News Now late Monday. He noted that he had suffered a stroke in October and has been away from the business recovering. He learned of the "change in strategy" Monday he said.
"But all is well," he said, adding that he was confident FitzGerald would land on her feet.
He referred questions about the changes to Star's Chief Financial Officer Gary Gibson, who did not return a late phone call.
In a March 28 letter to Star employees obtained by HNN, Star Executive Chairman Jeff Cohen said Price is retiring and FitzGerald is departing "effective today."
"I will be joining Star as interim CEO, and in partnership with CFO Gary Gibson will be leading the the day-to-day operations of Star to attain our goals in 2022 and beyond.," he said in the letter.
Cohen went on to thank Price and FitzGerald for their contributions, noting, "Their leadership during these unprecedented times, including emerging from the pandemic as a stronger company, was crucial to bring us to this point…
"Going forward, we will continue to strengthen the Star brand, our unique products and outstanding service to reinforce the relationship with our loyal customers and attract new customers."
The previous exit of Price and FitzGerald from the former Art Van in July 2017 and jump to Star was the beginning of a larger exodus of management from the Michichan-based retailer and brought Price back to Texas, where he had previously worked for JCPenney in Plano. He replaced former Star CEO Kimbrell, who had resigned in April.
The company, part of Berkshire Hathaway's furniture division, operates 10 Texas stores primarily in Houston but also Austin, San Antonio and Bryan/College Station. Berkshire's other retail home furnishings banners are Nebraska Furniture Mart (rebranding to NFM, Homemakers Furniture, RC Willey and Jordan's Furniture.
Check back for updates to this story.