AT THE MARKET – Industry veteran Doug Townsend has been named chief operating officer at case goods and upholstery resource Parker House, a role previously held by co-owner Victor Zonni, who is moving into an advisory role with the company.
Zonni, who retains his ownership stake in the company along with President and CEO Chris Lupo, also remains secretary of the Board of Directors.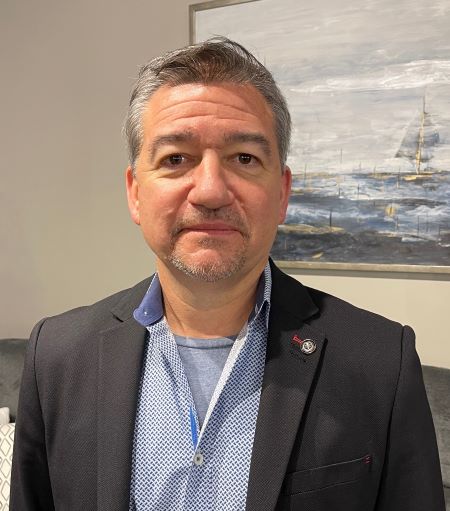 Townsend has more than 25 years of industry experience and comes to Parker House from The Living Company, a resource for student housing and hospitality furniture where he served as chief transformation officer.
Before that, he was co-president of Home Meridian International, a division of Hooker Furnishings. He also previously served as HMI's chief financial officer, executive vice president of U.S. and Asia operations and also was chief operating officer of the company's eCommerce, club, mass merchant and hospitality divisions.
In his new position, he will oversee the company's corporate operations, product manufacturing, supply chain management as well as domestic and international logistics. He also will direct the company's warehousing and eCommerce initiatives, the company said.
He reports to Chris Lupo, who told Home News Now at the Las Vegas Market that "Given our recent growth, it's important for us to expand with our infrastructure. So Doug's experience on the operations side is well needed."
"With a wealth of home furnishings knowledge and leadership experience, Doug makes a fantastic addition to our executive team," Lupo added in a separate statement. "His vision and talents will be instrumental in our continued growth and success."
Townsend said he is pleased to be joining a company he described as one of the fastest growing furniture companies in the marketplace.
"Chris and Victor have built a great company that truly serves its customers with a winning formula of great upholstery and case goods that retail, and ship quickly. I look forward to helping the team get to the next level," he said.