Giden, a tech company focused on influencer marketing, has released a new app that allows home furnishings brands to connect with interior designers and home influencers and help these brands promote their products through influencer marketing.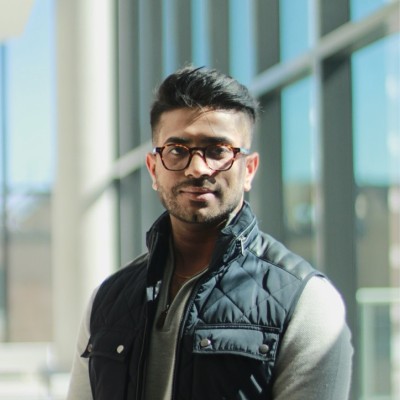 Similar to a dating app, the home furnishings brand will search for interior designers on the app and find the right match based on what they're looking for. The brands can see what the designers are known for and have an affinity for, and then create a campaign as a way to tell them what they'd like the designer to do—whether it's promoting a new product or an existing product, or creating content.
"We have workflows that have been streamlined for them, so instead of going back and forth with emails, which nobody has time for, they can synchronize everything in one place and seamlessly focus more time on building that relationship, instead of scrolling through Instagram and finding the right people to work with," says Giden founder Ridam Gulati.
These designers can then pitch their projects on their social media platforms and include whichever brands they're using, giving the home furnishings partner more publicity.
"The focus is making this whole influencer marketing acquisition channel more accessible for home furnishings brands, and in the same way, building that network effect by bringing designers an additional revenue stream."
The company has also onboarded industry tech expert Richard Sexton to help Giden connect with bigger retailers to see how they can better implement influencer marketing in their strategies.
As with all organic social media marketing, Gulati says one of the biggest challenges is showing the level of ROI brands get with the technology.
For right now, he says they're using standard practices, which for example, for Instagram, will be based on impressions, likes, comments, and clicks.
"And within clicks, if you're not selling directly, which most of the trade is not, it's about how many trade signups you get or how many people landed on your page or a complimentary blog post that you did in order to get more subscribers from that content piece that you got done from an influencer," he says. "We are still in the early stages of implementing all of the ROI measurements with a brand's digital channels. That's something certainly we will certainly continue working on."
Regardless, the results from previously run hardware company campaigns on Giden have shown great success, according to Gulati.
"With one brand, we got five different designers from different cities and we monitored how many orders we got from that area because the data said that those designers had the really strong, high-quality audience, and highly motivated audience within that vicinity," he says. "We wanted to see if that was true or not, and on some of the content, there was over 11x ROI."
He adds that when you're working with a TV network or celebrity influencers, your initial cost is high. But if you're able to cut out all the middlemen and directly build a relationship with that designer or influencer, you are able to compensate them and still make money.
"Written reviews don't do as much as somebody who is considered a thought leader, and source of inspiration for a particular category," Gulati says. "And when you hear them and you follow them, and when you hear their recommendation—how are they using it in real life in real projects—from there you can see that that changes everything."
The technology launched in early December and is free to use for designers and home furnishings brands. Giden only takes a commission when the designers and brands team-up. Also, for now, it's limited in terms of how many creators can be invited to a campaign.
"I think we're going to keep it free, because we want people to really use it, get used to it and understand the value out of it," Gulati says.