Expansion, upgrades of North Carolina facilities seek to reduce backlog, lead times for custom stationary and motion upholstery
NEWTON, N.C. – Bassett Furniture Inds. has undertaken a major retrofit and expansion of its upholstery operations here to help reduce backlogs and lead times to prepandemic levels and thus deliver products to consumers' homes more quickly.
By doing so, the company also positions itself for further long-term growth as a domestic upholstery resource that offers a mix of custom made-to-order and made-to-inventory items that hit a wide mix of styles and price points.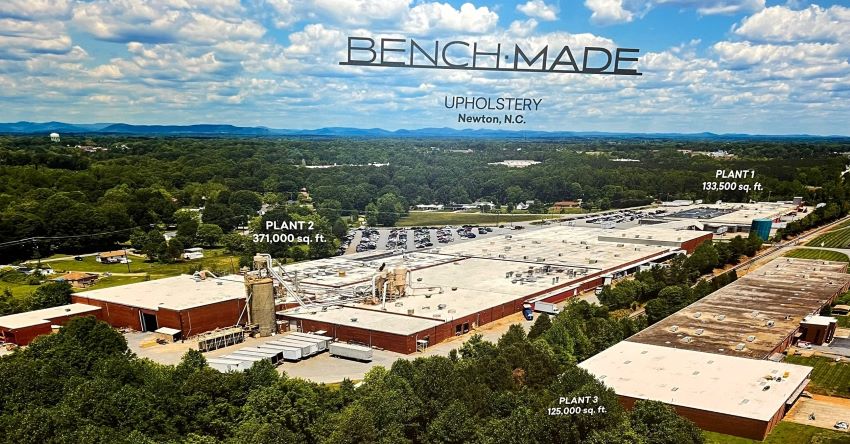 The effort began this past spring when the company revealed plans to lease a 125,000 square-foot building near its existing campus to boost manufacturing capacity.
"We are excited at the prospect of adding this additional location so close to our existing upholstery manufacturing platform," Rob Spilman, Chairman and Chief Executive Officer, said in March. "If negotiations are successful, this will provide us with additional capacity to begin to reduce the above backlog to a more manageable level."
The facility, which began operations in May, is known as Plant 3 and produces the company's Beckham modular upholstery line, along with its Style Solutions and Everyday Value stationary upholstery lines. Now running on five production lines, these were previously made on three lines in the company's 133,500-square foot plant just across the street.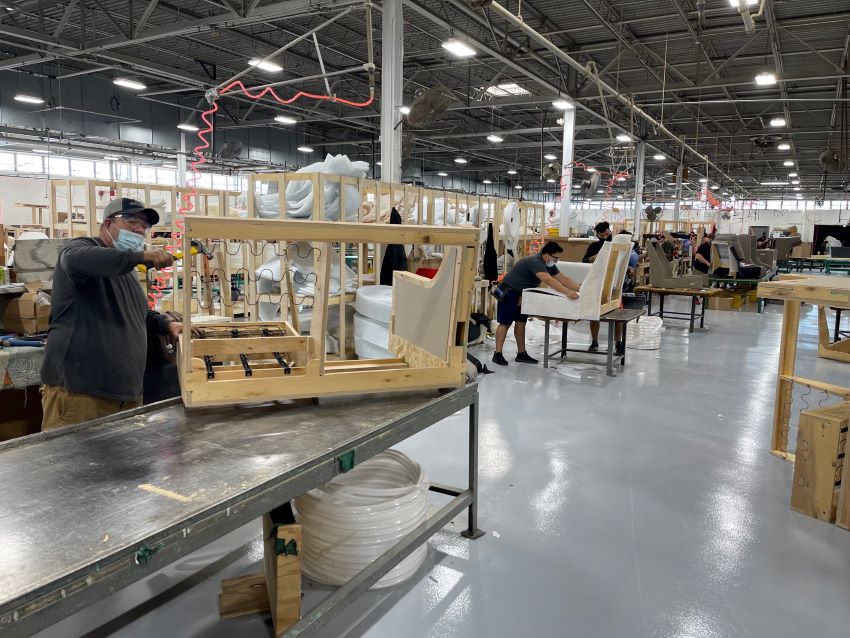 That facility, known as Plant 1, now manufactures the company's BenchMade power motion upholstery line on three production lines. Previously these were made on two lines in the largest of the buildings on campus, the adjacent 371,000-square-foot facility known as Plant 2.
Plant 2, which primarily produced BenchMade stationary fabric and leather stationary upholstery, is now entirely dedicated to that mix. With the move of the motion segment, it has nine production lines, up from eight previously.
Plant 2, which currently employs about 370 workers in Newton, will add another 25 workers in the next several months, while Plant 1 employs 110 workers with plans to fill another five open slots in the near future.
From a capacity standpoint, Plant 2, along with having the most workers, also produces the lion's share of the product, at about 550 pieces a day of custom stationary upholstery. This will rise to about 600 pieces per day in about 120 days, said Mike Kreidler, vice president, upholstery.
Meanwhile, the motion segment, which just relocated from Plant 2 around the first week in November, produced about 450 pieces per week before the move. This is expected to rise to 670 per week in the coming months.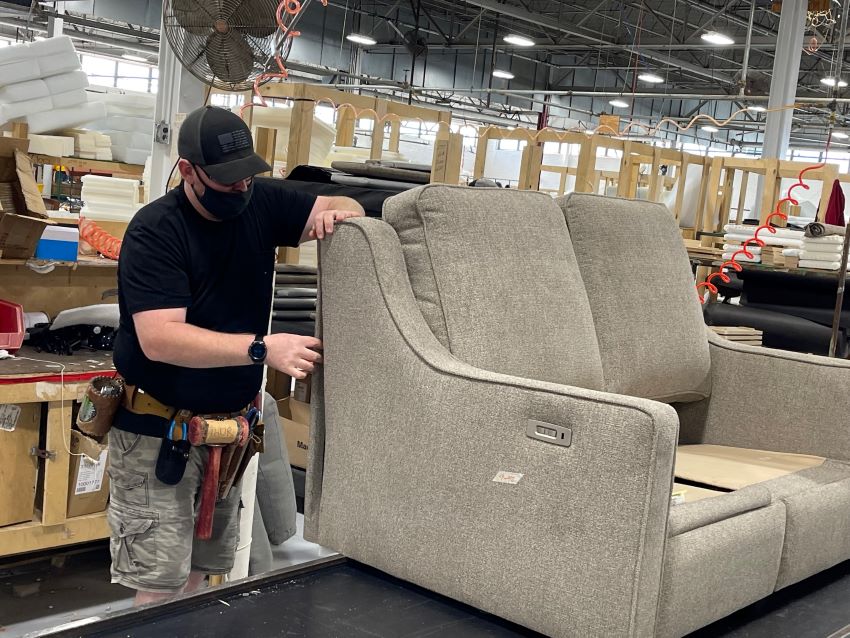 But expanding these operations was not easy. Newton, like many other parts of the country, has a limited labor pool.
Throughout its operation, the company has been able to hire about 130 workers since the start of the year, Kreidler said. But there has been plenty of competition from other employers, including fast food locations that have been offering anywhere from $15 to $18 an hour starting pay.
"Actually trying to find new associates in general is challenging for all of us right now because there is more industry coming to the area and we are all fighting for the same body of prospective employees," he told Home News Now.
"We started getting serious about the hiring in June and we got aggressive and we put a lucrative recruiting program out there and it helped us with our initial hiring," he added. "And then we kind of slowed it down a little bit because we could only bring in so many associates at one time. Then in the last three weeks we ramped the recruitment incentive back up."
Due to the different starting levels of pay in each area, he did not reveal specific starting rates at Bassett's upholstery operations in Newton. However, he noted the company has remained competitive, while also offering incentives to both employees who helped recruit and to those who ended up joining the ranks.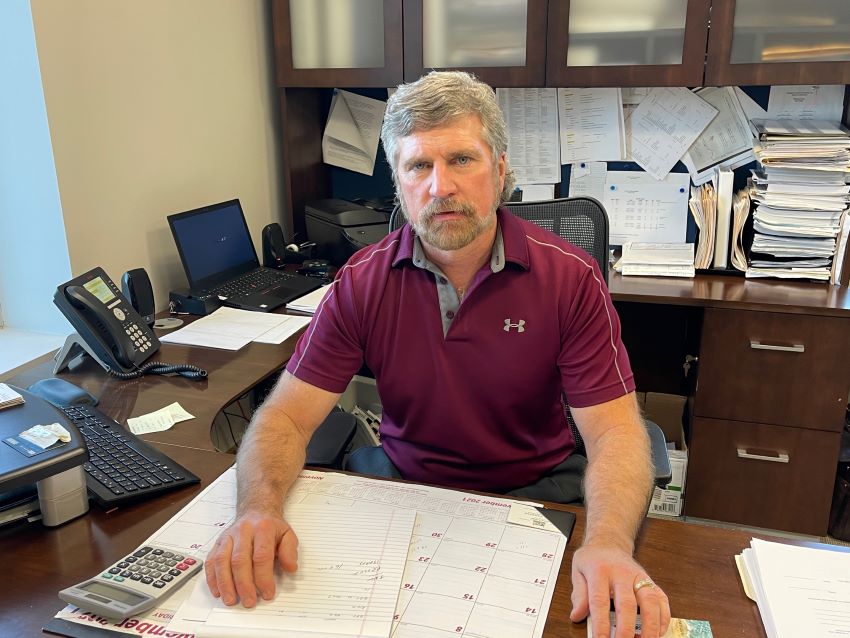 The company also invested in new state of the art equipment and other building improvements such as new flooring and LED lighting for the facilities, creating a better lit and overall cleaner looking work environment.
Still, Kreidler said he has never seen hiring to be such a challenge in his 22 years with the company.
"Turnover is at an all-time high," he said. "There is less loyalty, but then the flip side is that there is more opportunity out there for individuals to try to better themselves. Unfortunately, with a lot of associates, they only see past next week."
He added that even with incentives to join the company, some employees choose to move on after the initial 90-day period or so that they are required to stay on board.
On top of that, he noted, for a time it was a challenge to bring in new workers when the company was running at about 32 hours a week in the spring, down from 60 hours a week earlier in the year. This was largely due to foam allocations in the spring resulting from nationwide shortages. Fortunately the company went from 45% allocation in the spring to about 90% in the summer. Five weeks later it resumed 100% allocation, all of which helped put the company back on a full work schedule.
But Kreidler admitted it was a challenge, particularly as it all took place as the company was looking to boost its domestic production.
That said, the company has seen success with its BenchMade upholstery line since it started on the heels of the company's BenchMade wood line a few years back. Since it incorporated stationary fabric and leather into the line, followed by motion, the company has since seen overall double-digit growth in the segment.
Customization remains a key ingredient of the program with hundreds of fabric options plus some 17 leathers in BenchMade motion and 41 leathers in BenchMade stationary. In addition, the program offers multiple wood finish options for legs as well as arm and back options for sofas and other seating.
While officials see continued demand for domestic product, they want to reduce the current backlog and get it to the consumer even quicker. As Chairman and CEO Rob Spilman alluded to earlier, this is a key goal of the expansion in Newton.
In late September, Spilman said backlogs of nearly $93 million, "led by domestic upholstery and outdoor furniture sales, grew by 7.1% in the (fiscal third quarter) period as incoming orders once again outpaced shipments. Moving into our fourth quarter, our backlog has continued to grow thanks to our strong three-week Labor Day retail sales event, which mirrored last year's results."
For consumers, this all has meant longer-than-normal wait times. While the current 14-16 week lead times are slightly lower than the 16-18 weeks the company was quoting in May for custom upholstery, the goal is to reduce them even further. Ultimately, Kreidler said, the plan is to get back to four to six weeks, or a backlog of roughly $30 million sometime in the first half of 2022, perhaps as early as next March.
"It will still be a little higher than the old norm," he said of the prior goal of having custom furniture delivered to consumers' homes in 30 days. "But we still want to be in the home with a quality product faster and better than our competition. We used to be in the home in 30 days and that was where we hung our hat. At some point we will be there again."
In case you missed the first installment in Bassett BenchMade, click here.