At the ITA Showtime market this week, home textiles producers touted solutions to supply chain woes and fabrics that tap into the trends of sustainability and the desire for natural materials.
Several companies introduced new textiles with a sustainability story. Greentex America launched its Eco Plen indoor/outdoor fabric, which boasts antiviral properties that make it more resistant to contamination from coronavirus and flu viruses.
Culp introduced its LiveSmart Evolve Oasis line, using nine recycled post-consumer plastic bottles for each yard of fabric, and the company's new outdoor collection featured colors and textures inspired by nature.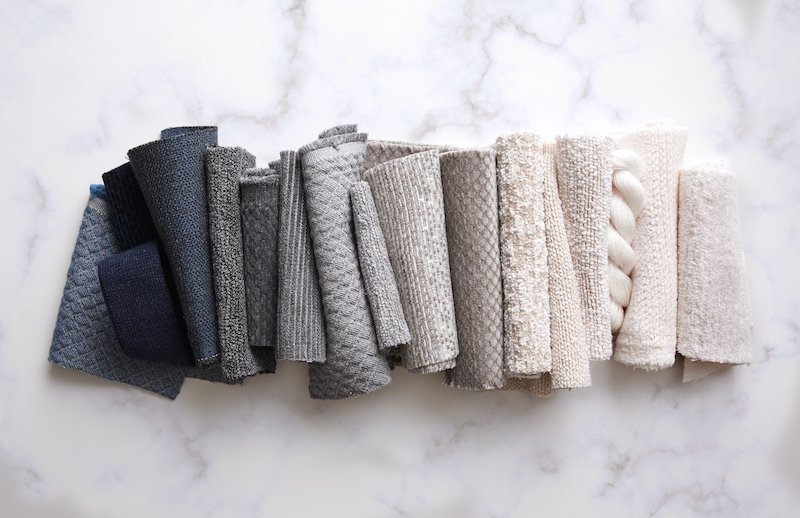 The look and feel of natural fibers guides Sunbrella's new additions to its Luxury Plains collection. Added patterns include Odette, inspired by menswear and featuring a chevron weave made with Sunbrella bouclette yarn; Catana, which incorporates tightly-packed, fine chenille yarns to create a velvet-like fabric; and Elin, an opulent chenille fabric with a subtle patina pattern.
At Valdese Weavers, the big story this market was the expansion of their partnership with Seaqual Initiative. Seaqual removes plastic waste from the ocean and partners with companies like Valdese to upcycle that plastic into new products.
The mill introduced the first Seaqual collections last market, and they expanded the offering this time, including adding outdoor fabrics as part of their InsideOut brand.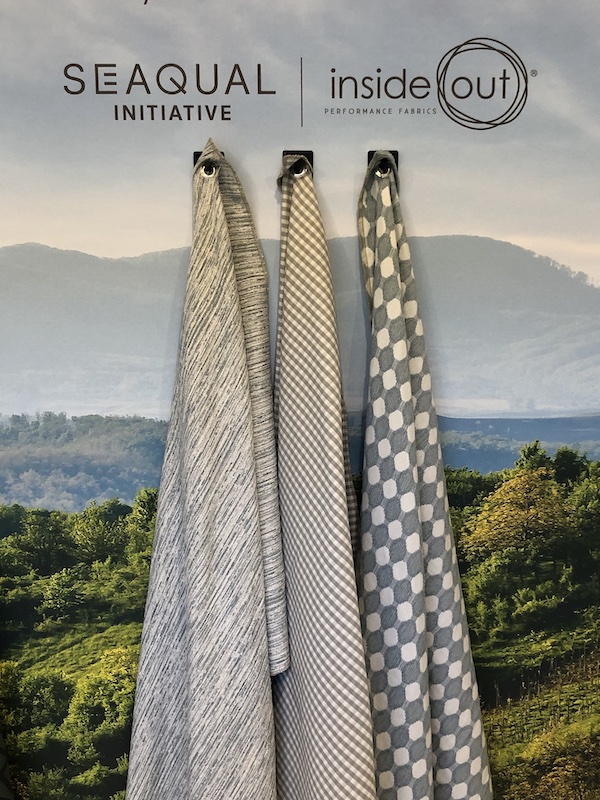 "Where we're really focused is sustainability," said Jill Harrill, sales and marketing communications, Valdese Weavers. "We're really proud of what we're doing now and excited for what we will be doing in years to come."
Solutions for supply chain disruptions were a focus for Ultrafabrics this market. The maker of indoor/outdoor faux leathers introduced its new UF Select line, which is produced by a mill in North America. The domestic production model is a departure for the company, which has its milling operation based in Japan.
"The idea is we will be working with select mills around the world that meet our rigorous standards," said Sergio Prosperino, vice president, sales, furniture, healthcare and fashion, Ultrafabrics. "That will give us a competitive advantage with different points of manufacturing so we can reduce the distance the product has to travel."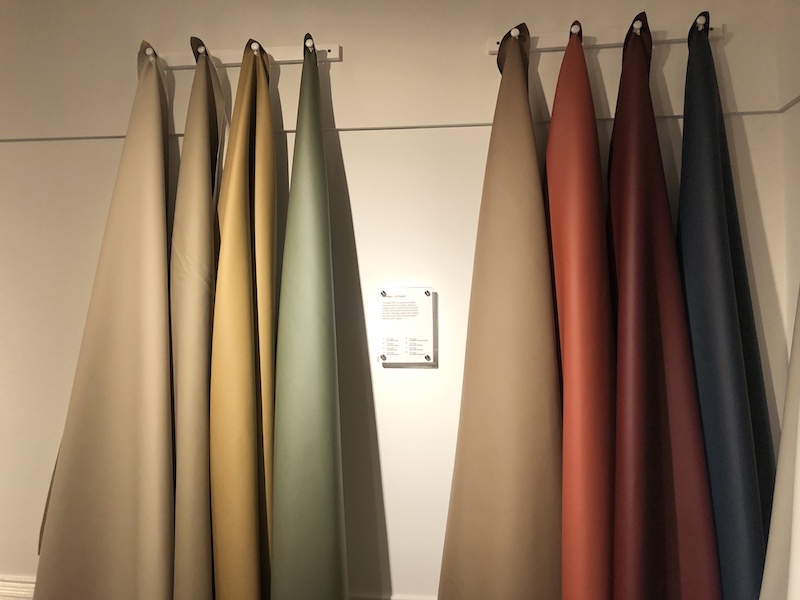 The line includes three different styles—Montage, which comes in neutrals and rich jewel tones; Impasto, which has a natural leather-like texture; and Linen, which features a linen-like look. Prosperino said that as the company partners with more mills around the globe, the line will be even easier to get, helping Ultrafabrics sidestep the supply chain issues that have plagued the industry since the COVID-19 pandemic.
"Speed to market is key," Prosperino said. "We're really trying to control our distribution and UF Select lets us do that, getting product to our manufacturing partners quicker."
(For more on sustainability at Showtime, see this story on Nice Link's entrance into the category.)