50 new pieces highlight materials and design capabilities from around the world
HIGH POINT – Sherrill Furniture's CTH Sherrill Occasional furniture division delved into new sourcing and materials territory this market with its new Voyage Maison collection of accents.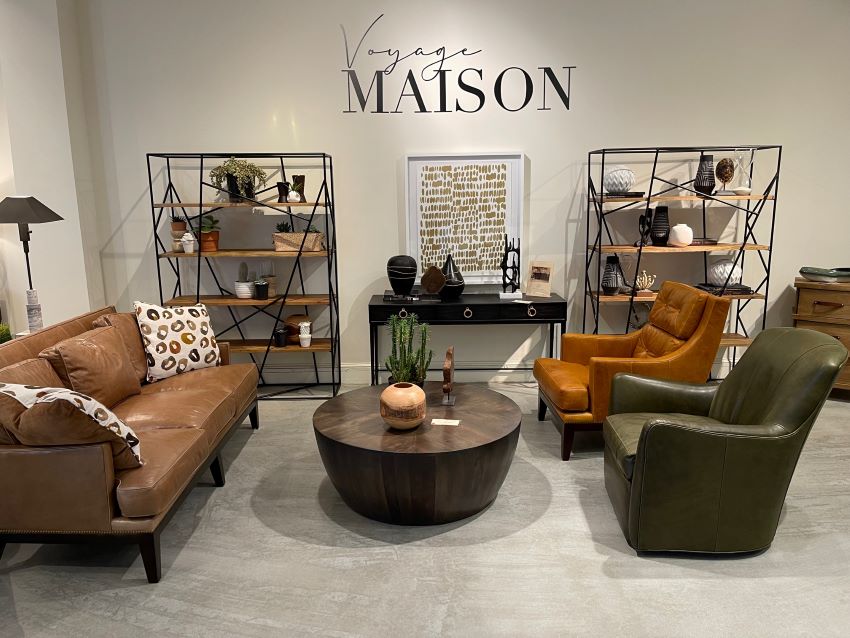 The 50 new pieces are part of an effort by the company to offer a wider selection of accents, ranging from consoles and door chests to writing desks and accent tables.
In the past, the company has primarily sourced its accent furniture line from places such as Vietnam and the Philippines. The new products were developed in partnership with factories not only in Vietnam, but also Mexico, India as well as North Carolina, where the company is based and produces much of its wood furniture line, including its occasional tables.
The diversity of sourcing aims to convey a sense of travel and texture conveyed by materials such as cast resin in the shapes of roses as seen on a round side table to exaggerated leaf patterns seen on a two-door demilune cabinet.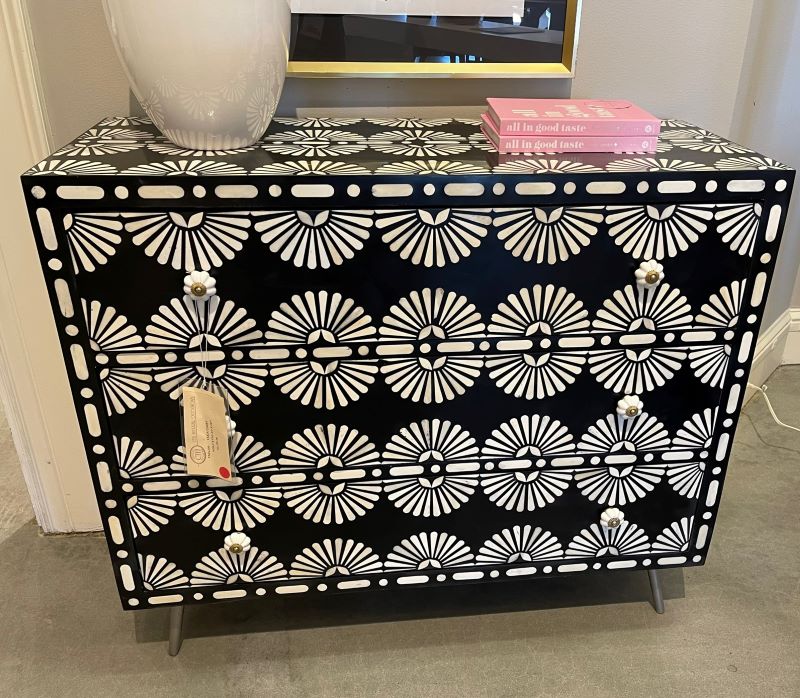 Hand-painted leaf patterns also adorn the exterior of an oval console with a mirrored top, while textured leaf and branch patterns are seen on the doors of a four-door credenza.
Meanwhile hair-on-hide accented with a silver leaf finish decorates the doors of a two-door chest, while cane and bone inlay are seen on the doors of a two-door cabinet and the exterior of a three-drawer chest, respectively.
Another two-door chest features a resin pattern on the doors that is made to look like metal in a brass finish.
"The reaction was good here," Cindy Hall, vice president, case goods merchandising at Sherrill Furniture, told Home News Now, adding that the intent was partly "to catch people a little off guard" with the materials and designs.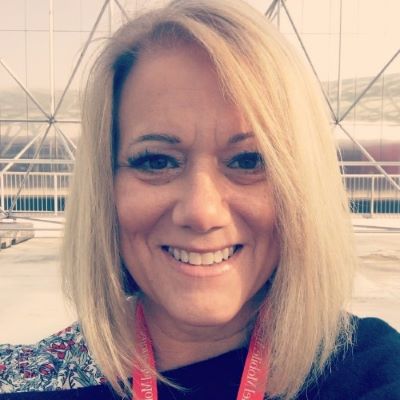 She added that while the company plans to continue producing its occasional line domestically, the new pieces offer new materials and designs that showcase various global capabilities that take the accent furniture mix to a new level for designers and retailers alike.
"I am trying to expand the looks a little bit," she added. "You have to find variety from around the world."
At market, the product also was shown with various pieces from sister companies, including dining chairs from Hickory White, benches and accent chairs from Mr. & Mrs. Howard, a sectional and chairs from Precedent Furniture and leather upholstery from Whittemore-Sherrill.