Basis of 'It's a Good Day to Liquidate' leans on his decades of experience in the furniture retail and liquidation business
DELAND, Fla. — Longtime industry retailer turned liquidation specialist Ed Borowsky has completed a novel whose storyline borrows from his experience in the business, turning it into a modern-day crime drama.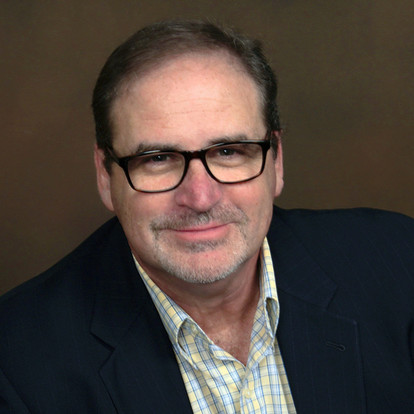 Roughly two years in the making, "It's a Good Day to Liquidate" tells the story of Eddy Ackerman, a "self-professed failure" who eventually finds a new career in the liquidation business following the closing of his furniture store and divorce from his wife.
But the once-promising connection he makes with his new employer turns sinister as he finds himself in a "life-or-death struggle to survive."
Using the liquidation business as an allegory for the failures in life that help shape who we become, the story introduces Ackerman to the world of Frank Geyer of F. Geyer and Associates where he also meets a group of Geyer's henchmen. Together they comprise a part of the liquidation business called the Committee, appearing more akin to characters in a Sopranos episode than any legitimate furniture enterprise.
In what follows, Ackerman not only learns the liquidation business, but also the potential pitfalls and dangers of this particular outfit. "Can his father's past connection to his new boss teach him the true meaning of success, or will it get him killed?" reads a description on the book jacket.
Writing from what he knows, including his own experience in the furniture business, Borowsky came up with the yarn about Eddy Ackerman, writing in a linear fashion, first writing a single chapter, then a second, third and so on.
Borowsky recently spoke with Home News Now about how he came to take up writing and what came before during several decades in the industry. His story before and after he became an author shows how professionals in and outside the industry can follow other meaningful pursuits and passions outside their original profession.
He got an early start in the furniture business, making deliveries during his high school and college years for Walter's Furniture in his hometown of Middletown, Pennsylvania. His father later purchased the business when the owner retired and ran it for many years before joining promotions and liquidations specialist D.M. Reid Associates.
After college, Ed Borowsky started his own store called Unlimited Furniture, also in Middletown, which he ran for about nine years. After that, he worked in management positions at Robb & Stucky and Kane's in Sarasota.
He then got into the liquidation business joining D.M. Reid Associates, the same promotion and liquidation specialist where his father worked. He then worked at Gene Rosenberg Associates, now known as Planned Furniture Promotions, before starting his own liquidation business called The High Point Group.
He decided to take up writing in retirement, honing his craft under the guidance of author Ken Eulo, the Eugene O'Neill Award winning author of the Brownstone Trilogy and other works, who Borowsky said in his foreword, "took me under his wing early on and taught me how to write. His skill, passion and dedication to the craft is something I look up to. Without him, my writing career would not have been possible."
Borowsky also is the author of "The Great Mongolian Bowling League of the United States of America" and writes a column for a weekly newspaper in Orlando, Florida. Of his decision to write after retiring at age 53, he said, "Coming from the furniture business, I was looking for something to do. I found a talent that I didn't know I had."
Of the process, he said, he writes not from a formal outline, but rather from an idea in his head.
"If I had to pick, I'm an intuitive writer," he says in a blog on his website. "However, I'll argue that I always have a rough outline in my head. My stories change within the outline as I go. I just don't write it down."
However, he said, his personal experience has been important in shaping his stories, including the liquidation business and the appearance of Walter's Furniture in the book.
He sums this up in the foreword, stating, "Throughout my professional career, I worked on the sales floor, owned a retail store like my father for many years, worked in management for some of America's most prestigious retailers and spent over 20 years working in the liquidation business, conducting high-impact promotional events for companies throughout the United States and Canada. I tried to convey what it's like to be involved in setting up a high-impact event and what an opening day is like. The structure of a liquidation sale is laid out early in the book and I've interjected things I learned in all those years working in the industry."
Published by Black Rose Writing, the novel will be available June 29.