In late 2022, Home News Now visited the Claremont, North Carolina, plant that direct-to-consumer resource Coley Home acquired in the fall of 2021. Today the 60,000-square-foot facility employs just over 40 workers who cover a wide range of tasks, from frame assembly to sewing and upholstering the company's full line of sofas, chairs, sectionals and beds.
Each day they work with a range of fabrics and other materials that are used to produce a quality upholstery line that is shipped to consumers around the country as well as designers and a growing number of retailers.
Below is a glimpse at the work they do in a facility that allows the company to control not only its quality, but also speed to market as it ships goods in as little as 10 days from the time of order.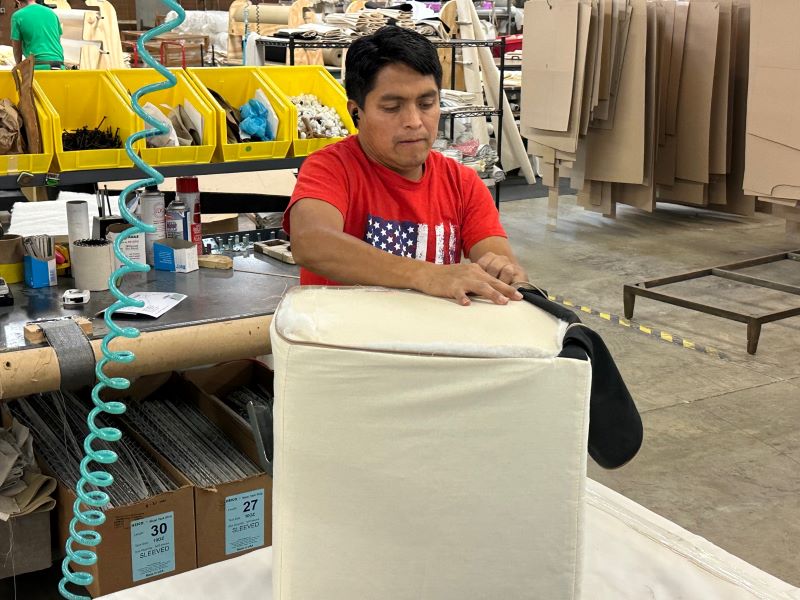 Roberto Valasquez is seen applying a fabric border to a seating frame at the Coley Home plant in Claremont, North Carolina.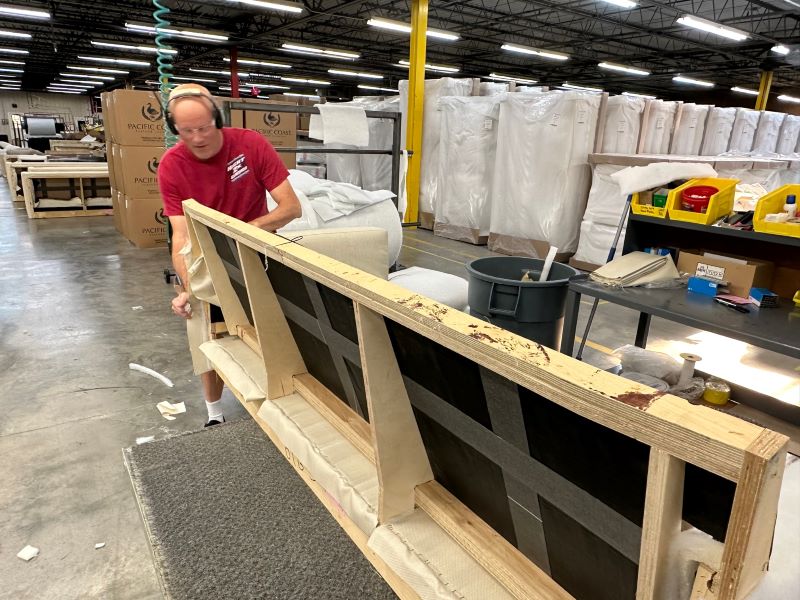 Kevin Cuthrell is seen applying fabric to the arm of a sofa frame.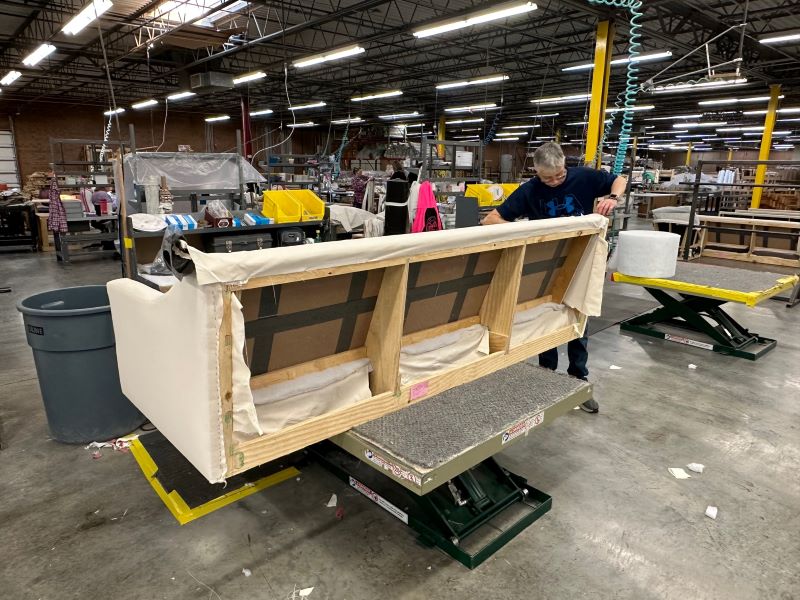 Rodney Pearson also is seen applying fabric to a sofa frame.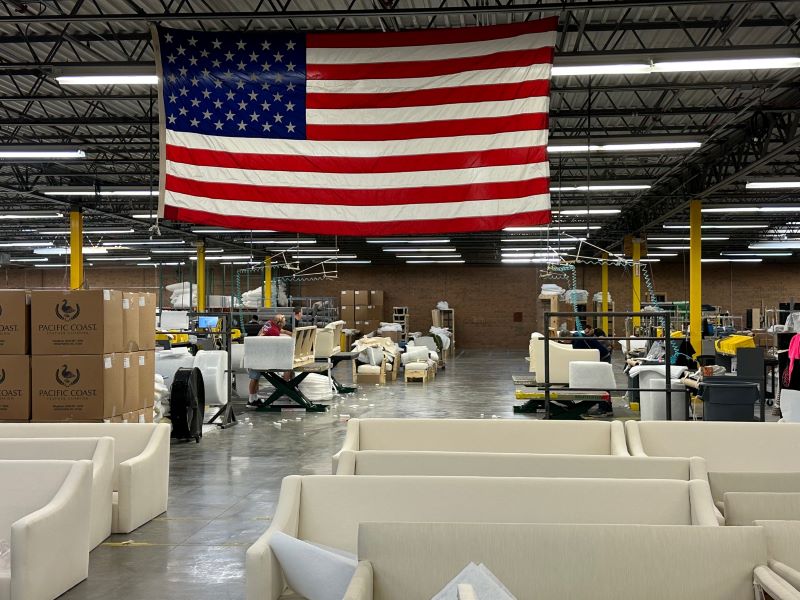 An American flag is on display in the center of the Coley Home upholstery plant.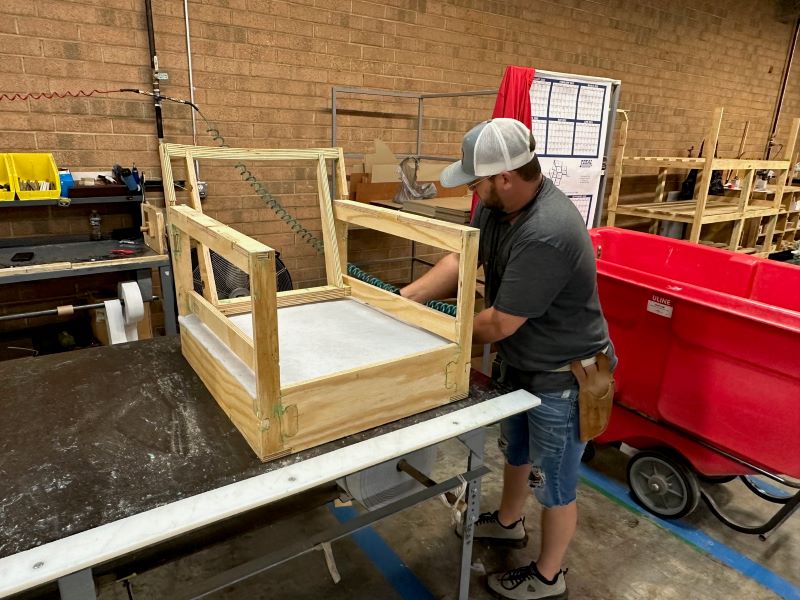 Chair frame assembly and spring-up also are handled at the plant by workers such as Randall Roberts shown at work above.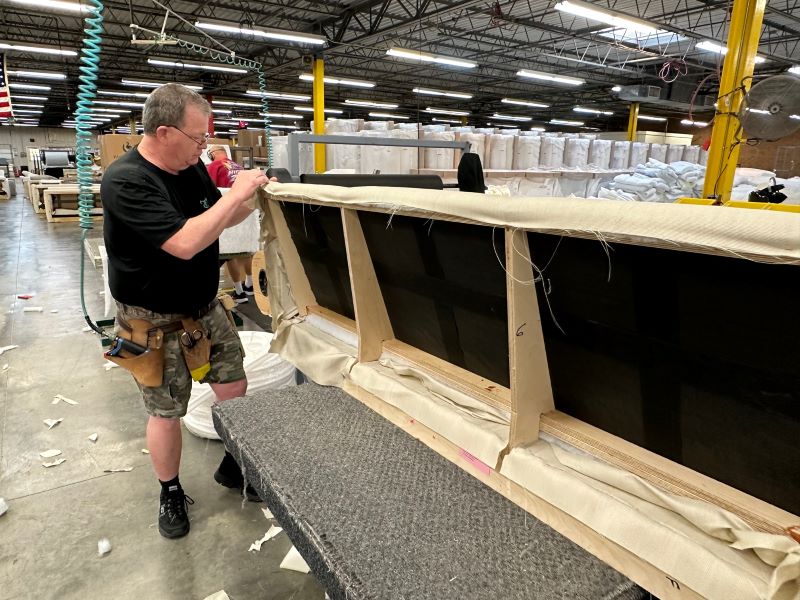 Randall Clark is seen applying fabric to an upholstery frame as it enters its final stages of development.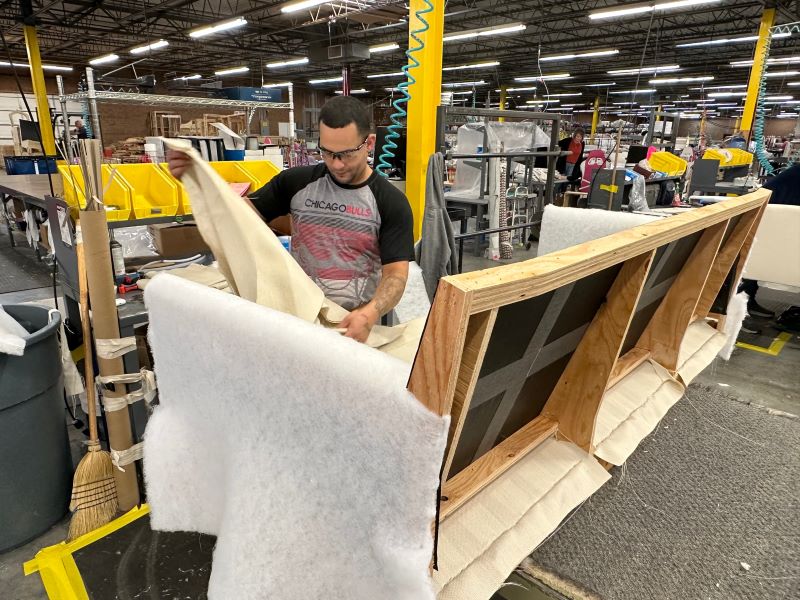 Juan Garcia is shown handling inside upholstery for a sofa frame in process.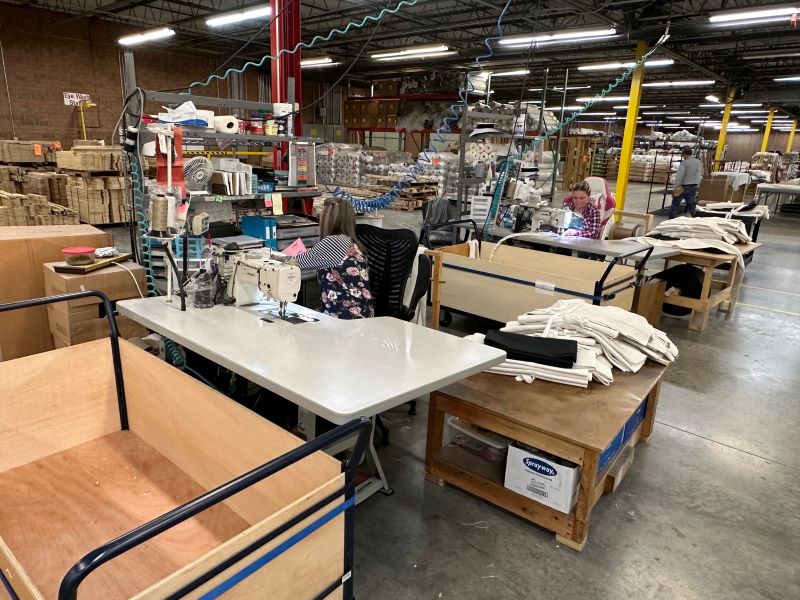 The sewing department handles fabrics that are custom ordered for each piece of upholstery, ranging from sofas and chairs to loveseats and sectionals.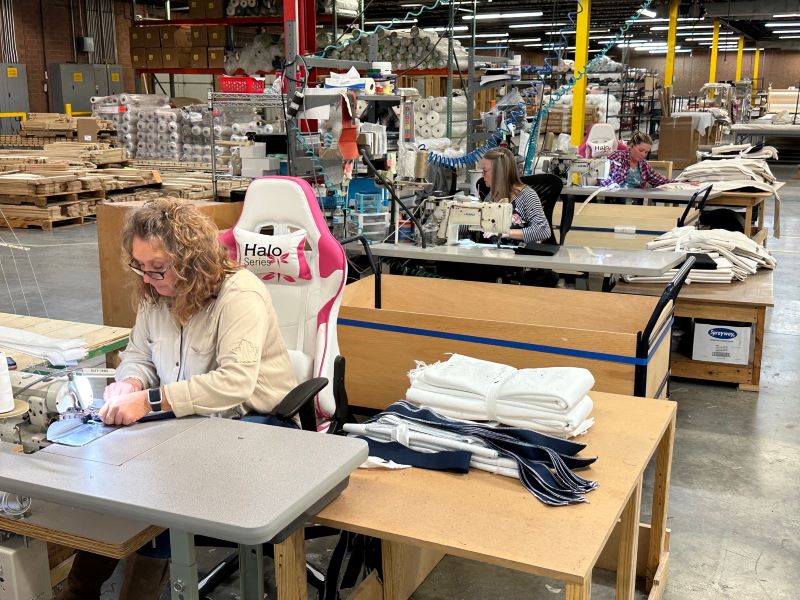 The sewing department is seen handling more custom fabrics for a wide mix of orders that come through the plant each day.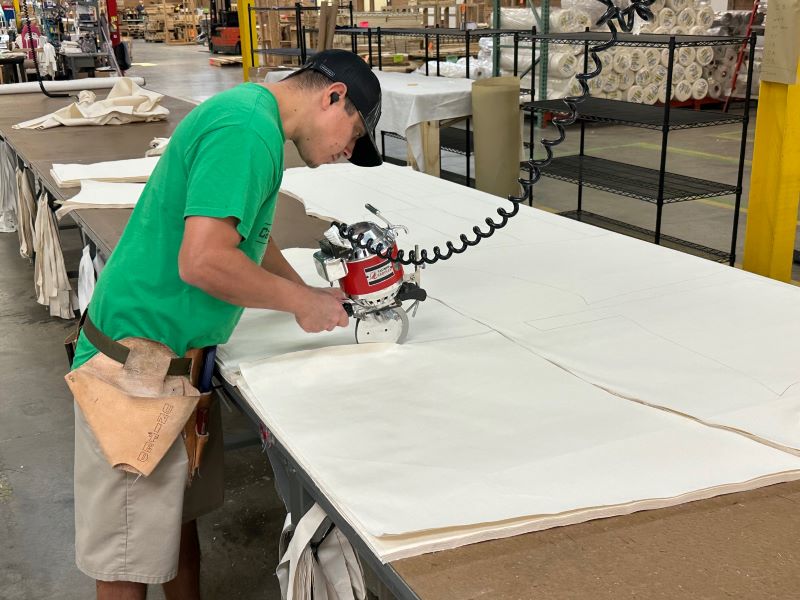 Jason Mayberry is seen cutting through layers of fabric that will ultimately be turned over to the sewing department.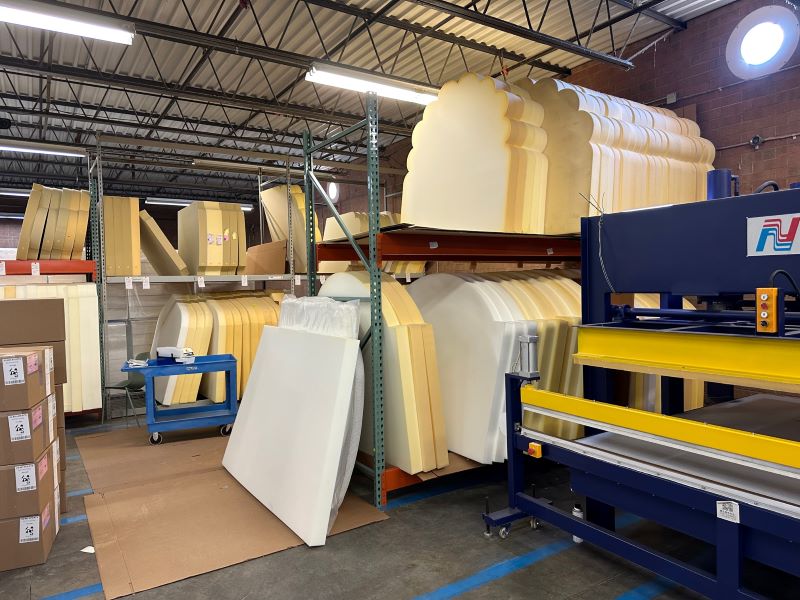 Above are foam patterns that have been designed for the headboards of upholstered beds, one of the earliest categories at Coley Home.