NEWARK, N.J. – Shifman Mattress Co., a leading designer and manufacturer of handcrafted luxury mattresses, will launch its first mattress collection offered exclusively to select designer showrooms across the country.
The luxury beds will be unveiled at the upcoming High Point Market, October 16-20, in Shifman's brand new showroom at 108 E. Martin Luther King, Jr. Drive.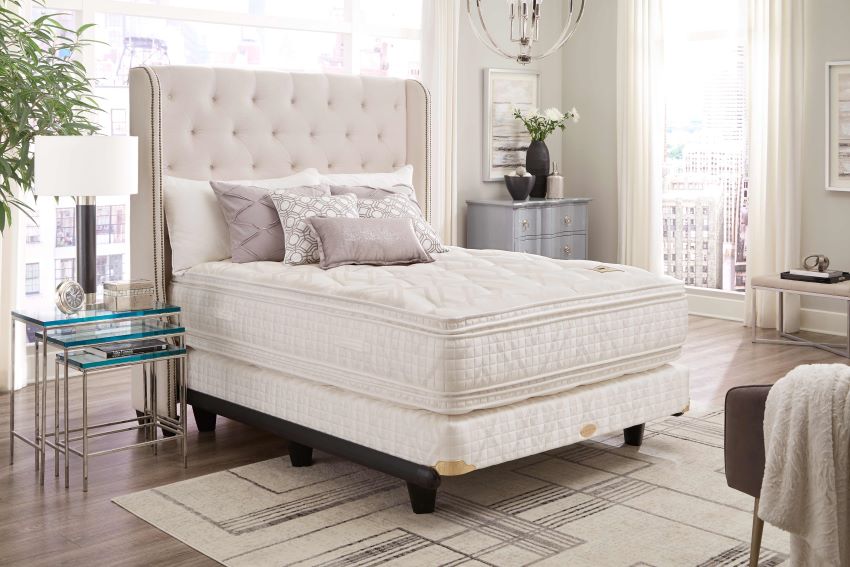 The Inspired Collection includes four exquisitely designed, handcrafted mattresses, each named for a 20th century pioneer in interior design – Elsie De Wolfe, Dorothy Draper, Billy Baldwin and Michael Taylor. Shifman is inspired by this group of influential designers for their shared philosophy of good design focused not only on aesthetics but also comfort and function.
True to the Shifman tradition, each premium quality mattress is two-sided and features hand-tufted using the Sanotuft® process, natural materials including cotton, natural latex, New Zealand wool and cashmere, and supported by eight-way hand-tied boxsprings. The Belgian damask cover and gold-plated metal corner plates are the fitting finishes to the luxury line tailored for discerning showrooms. The pattern and color palette are clean with a contemporary, sophisticated look and feel. Every mattress is made in the USA for long-lasting comfort and support.
Alison Minella, Shifman marketing director, said, "The Inspired collection was created to give designers confidence when selecting the right comfort level for their clients. It can be overwhelming, so we've taken out the guess work by offering a curated four-bed collection based on comfort preference while complementing the designer's vision and mission to deliver luxury and an unsurpassed experience in designing the client's ultimate oasis."
As a sponsor of the High Point Market Authority's Design Influencers Tour, October 17-18, Shifman will showcase the Inspired Collection to design-focused participants with detailed presentation and on-hand to answer questions.