HIGH POINT – As importers continue to grapple with supply chain issues out of Asia – including ongoing Covid-related shutdowns in Malaysia and Vietnam – they are naturally seeking ways to avoid future supply chain disruptions.
Obviously, those two countries eventually will pick up where they left off once the shutdowns are lifted. The question is how long will it take and what impact will that continue to have on retailers in need of product amidst still-high consumer demand.
For some, Mexico is fast becoming a solution to those supply chain issues both for wood furniture and upholstery, but largely upholstery.
This obviously didn't happen overnight. Palliser has been producing upholstery in Mexico for more than 20 years. So has high end manufacturer Marge Carson, which recently announced plans to abandon Asia as a manufacturing resource and focus entirely on Mexico due to supply chain challenges.
Others too have long been positioned in Mexico and not only for its available labor pool and land to build large factories. It's also close to the U.S. market, an increasingly important asset in today's complicated world of logistics.
Ethan Allen, for example, has two upholstery factories in Mexico. Along with its one case goods plant in Honduras and six plants in the U.S., these North American operations produce 75% of its product mix, with the remainder sourced in Europe and Asia.
La-Z-Boy also has several upholstery plants in Mexico – both cut and sew and upholstery manufacturing operations, including a new upholstery assembly plant in San Luis Rio Colorado that opened during its third quarter of FY 21. The company also recently has expanded with new manufacturing cells at its Mexico cut and sew center.
According to La-Z-Boy's latest earnings report, the company had $38 million in capital expenses in FY 21, some of which it invested in new production in Mexico. Next fiscal year it expects this to increase to $55 million to $65 million, some of which it plans to invest in new upholstery manufacturing capacity in Mexico.
Flexsteel, has three upholstery plants in Juarez, including one that began production in July. A fourth is planned to open in Mexicali in 2022, the company revealed on its latest quarterly conference call.
Others that have expanded into Mexico include Kuka, which has a custom upholstery production facility in Monterrey, Mexico that began production in 2020. Top 100 retailer Living Spaces also announced in April that it plans to open a roughly 200,000-square-foot plant in Tijuana, primarily to serve the U.S. and Canada markets, according to news resource Mexico Now.
The list goes on as Martin Furniture, Progressive Furniture, Rooms To Go, Standard Furniture and Joybird are among those that source and/or manufacturer furniture in Mexico, although some of that is on the wood side of the business.
Case goods and upholstery resource Elements International has been sourcing there since 2018 following its acquisition of Largo International.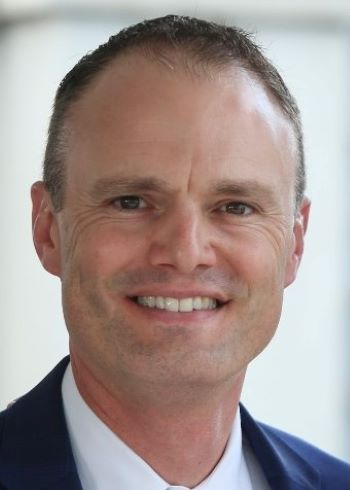 "They were in Mexico and we were anxious to get down there," said Mike Wurster, president of Elements International. "We have made a giant push there in the last year, but with a bigger emphasis in the last six months. We think it will pay off for us."
While the core categories are bedroom, occasional and accent furniture, Elements also is sourcing upholstery there.
Like Flexsteel and others, Elements' goal is not to replace Asia, but rather source product in Mexico that it can't get elsewhere.
"We are not looking to take Asia items and push them into Mexico," Wurster said. "Our emphasis is really about additional products we are not getting in Asia that we can source and that will allow us to have additional revenue streams and to support our customers with product they can't get now. We will continue to grow the business in Asia, so it is not an "either, or" strategy for us."
For others, however, Mexico-sourced product remains their primary focus. That is true of luxury resources Marge Carson and Innova Luxury Group. Innova, for example, recently announced it is nearly doubling the size of its plant in San Luis to help grow its business both for its key brands as well as OEM customers.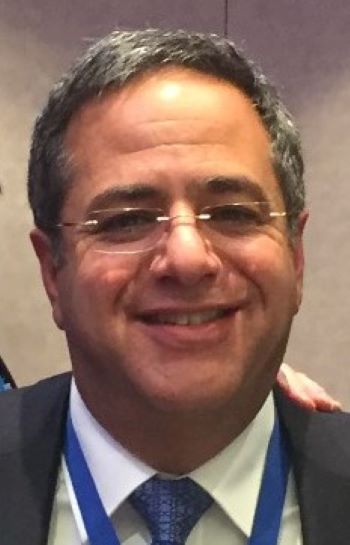 In an interview with Home News Now, company CEO Jonathan Bass said that he sees Mexico as a long-term solution for the industry, particularly due to supply chain challenges and high freight costs from Asia.
"Freight rates are not going away," he said, noting that container costs are the same regardless of what you are shipping. "You can absorb a $25,000 freight rate on an iPhone. But an iPhone and a sofa have the same price. You can't make it work economically."
Bass also doesn't see countries like China as a long-term solution due to ongoing differences between the U.S. and Chinese governments.
"I think geopolitically, China is on the other side of America," he said. "You can't separate trade and the military, and our government sees China as a threat…Being reliant on an unsecure supply chain only puts your business at risk."
Are there also risks with Mexico? Certainly, illegal immigration and the drug trade remain areas of concern that could affect our relations with Mexico over the short and long term. Yet while these issues persist, Mexico appears to be on the map as a sourcing strategy and solution for both wholesalers and retailers alike.
Now we'll have to see how well the Mexican furniture industry takes advantage of this opportunity.