HIGH POINT, N.C., June 05, 2021 — Full line Home Furnishings manufacturer AICO/Amini Innovation Corporation, recognized some of it's key team members at a reception in the AICO showroom to honor the 2020 Sales Professional Awards.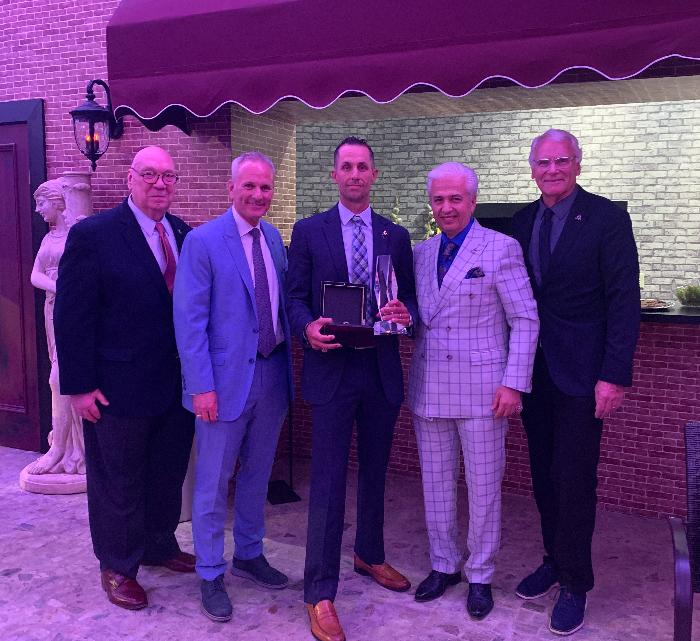 VP of Sales, David Koehler stated, "Normally each January market we are able to celebrate our sales team with a lovely reception and sit down dinner. It was nice to gather together as a team even though it is June, so we can recognize the achievements of our Sales Professionals in person versus over a Zoom call."
The mother and son team of Southern California, Gina and Chris Azalazian, were awarded the Pioneer Award for account Development. Gina and Chris also won the Environments Display Award for concepting a strategy to focus on consumers purchasing the entire room concept. These awards were presented by Mr. Koehler.
Martin Ploy, President at AICO, Amini Innovation, Corp. granted the Presidents Award to Eastern Canada Sales Professional, Lawrence Pascal who passed away earlier this year. Ploy pointed out that this award selection was made prior to Lawrence passing, and that it was presented to him while he was in hospital care.
AICO EVP Chuck Reilly presented the prestigious Spirit of Professionalism Award to Missouri Sales Professional Randy Anderson. In a surprise twist, the team arranged to have his son accept the award on his behalf as Randy watched on FaceTime. As he was not able to attend market due to a family illness.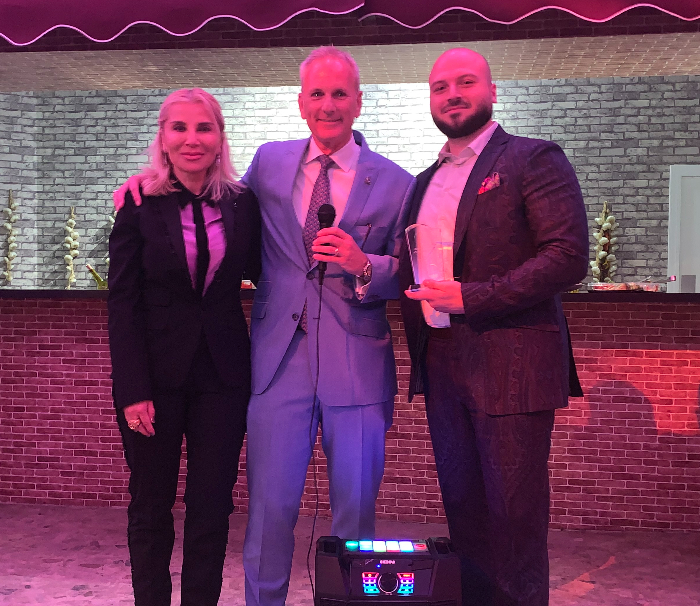 Founder and CEO, Michael Amini presented the Northern California Sales Professional Jared Perini as the 2020 Sales Professional of the year in a sincere, heart-felt speech.
"It is an honor to once again recognize the AICO sales team for their continued dedication to serving our valued customers and vendors in such an outstanding manner," Said Michael Amini, CEO at AICO. "These awards recognize our dynamic sales team members and their continued dedication to exemplary service."