Lockdown illustrates sense of urgency in getting the pandemic under control as soon as possible to reboot the economy
HO CHI MINH CITY – At a first glance, the images looked like Vietnam was under some sort of martial law before, during and after a government mandated lockdown in Ho Chi Minh City on Aug. 23.
Crowds of people stormed supermarkets, and members of the military were sent to the city in droves transported by planes and buses.
The photos from an industry source seemed to convey more havoc and chaos in an ongoing struggle to keep the pandemic from spreading further as the government seeks to get more people vaccinated.
But in an exclusive interview with Home News Now, the minister of trade for the Embassy of Vietnam sought to quell some of the alarm.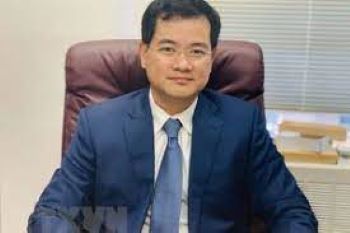 Bui Huy Son, who works for the embassy's trade office in Washington, D.C. said that the lockdown is in line with a similar lockdown in Hanoi that is planned to extend to Sept. 6.
He said that the crowds storming supermarkets were people attempting to stockpile food before the lockdown went into effect.
While the military presence will help ensure people abide by the lockdown, the main reason they are there, he said, was to make sure that food is distributed in districts in and around the main city center, including the Dong Nai and Binh Duong provinces.
"The army is there to distribute food," he said, noting that some type of organized effort is required as everyone is required to stay at home. "You just register what kind of food you want and people help you to buy it and bring it to your door – the army is providing enough people to do that."
He added that those who need to travel outside the home must show some kind of identification and note from their employer or other official agency saying who they are and why they are out and about.
"Otherwise, you are required to stay at home," he said.
Still, the situation has been described as perilous for the Vietnamese furniture industry and the overall Vietnam economy, not to mention customers in the U.S. that rely on Vietnam for most furniture imports.
An industry source said to expect the lockdown to be in effect for another two weeks, although that also depends on how many more people get vaccinated between now and then. Factories, the source noted, are complying with the new government mandate, which will keep most closed until the first or second week of September.
"It would not surprise anyone, if the cases do not decline, that these closures would be extended until the end of the month of September," the source said in an email sent to an importer.
As of Aug. 25, there were nearly 12,100 new daily cases for a seven-day average of 11,323 according to data from John Hopkins University. That compares to 6,260 new daily cases as of July 25, or a seven-day average of 6,475.
As of Aug 23, only 2% of the population in Vietnam were fully vaccinated, compared to 16.3% that had a first dose, the latest figures available by press time. That compares to 1% that were fully vaccinated and 9.3% that had just one dose two weeks earlier.
Harvey Dondero, chairman of case goods OEM manufacturer H. Nicholas & Co., said that most furniture plants in the region are under complete lockdown. Those that are operating have been under self-quarantine since early July as workers are staying on site.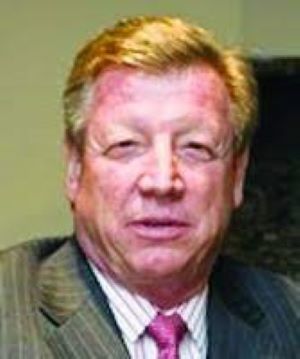 "We are only operating because we self-quarantined 24/7 since July 7," he said. "But the supply chain is getting perilous, and raw materials and subcons are unable to keep materials flowing. Not sure how America will take all this, but I can't believe the consumer will be very happy."
"The situation here is a lot more serious than is hitting the news both in terms of Covid and the impact on the economy," he added.
In some cases, goods are still in the warehouses ready to be shipped or are on the water, headed for the U.S. But for those factories without finished goods inventory, there could be a 30-60 day interruption in the supply chain, noted Steve York, president and CEO of case goods importer FD Home. Contributing to and compounding that, another source said, are challenges – including labor shortages and absenteeism – faced by suppliers to the industry.
"Fortunately, TOC is one of the factories with climate controls in place and inventory on hand," York told Home News Now of a particular source factory. "Some customers have said "Ship us everything you've got. We have shipped some and we have others scheduled, so we are in the process shipping a decent amount of product."
Christian Rohrbach, vice president, merchandising at case goods resource A-America, described the situation in Vietnam as "not good." Like the U.S., he noted, there is a certain percentage of the population leery of the vaccine.
"They are in a rough spot there right now," he said. "I have spoken to a couple of factories, and there is a lot of vaccine hesitancy among factory workers. They are nervous about it. It is disappointing to hear that."
But he believes that the more factory workers see others benefiting from the vaccines, the more likely they will decide to get vaccinated themselves.
Until that happens, though, the supply chain will likely continue to be impacted.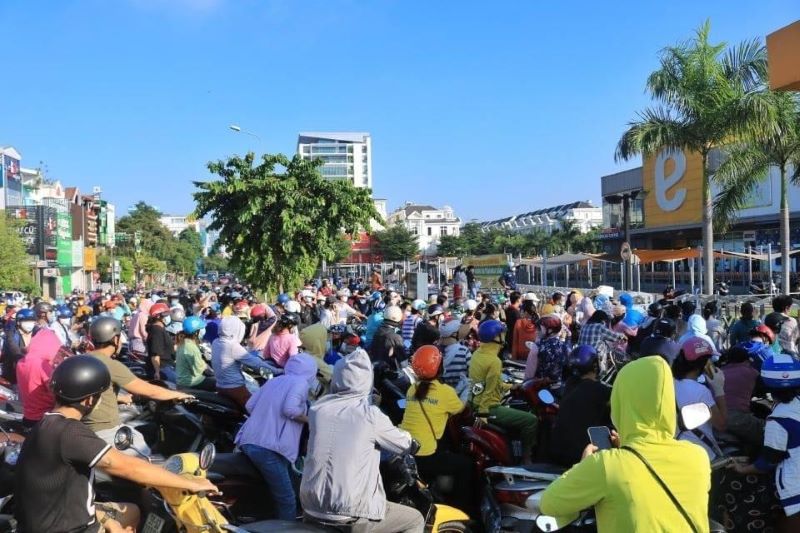 "It is still a day-to-day issue that needs monitoring," Rohrbach said. "We are all kind of sitting on the sidelines. It is tough watching a situation like this…There is some desperation out there."
While Rohrbach described A-America's inventory situation as "pretty decent" and better than some others, he noted, "We are not as good as we want to be. We don't know where this is going to go from here."
But there may be a silver lining once the pandemic gets under control. On July 23, the office of the United States Trade Representative said it would take no action relating to a Section 301 investigation relating to allegations of Vietnam manipulating its currency, meaning it will not pursue tariffs on Vietnam-made products including furniture as a result of that particular issue.
This decision was in response to an agreement between the U.S Department of the Treasury and the State Bank of Vietnam.
"The determination finds that the Treasury-SBV agreement provides a satisfactory resolution of the matter subject to investigation and accordingly that no trade action is warranted at this time," the USTR said in a statement, adding that the "USTR, in coordination with Treasury, will monitor Vietnam's implementation going forward."
A separate Section 301 investigation into Vietnam's use of illegally harvested timber used in furniture and other wood products continues. However, Mr. Son, the Vietnam trade minister at the Embassy of Vietnam in Washington, said that a meeting is set for the end of this month on that issue. He said a decision is expected to be announced in mid-September, adding that the discussions appear to be proceeding in a positive direction.
As far as the lockdown is concerned, he said that while there does not appear to be a formal plan in place, the country wants to reopen factories as soon as possible with a partial reopening anticipated for mid-September for companies providing essential services and those proving they are working to ensure the safety of their workers.
"We cannot afford to be totally locked down for too long," he said.