HICKORY, N.C. – Luxury case goods and upholstery resource Century Furniture has promoted industry veteran Guy Holbrook to executive vice president, sales and marketing.
He has been with the company for five years, most recently as vice president, sales. In this role, he has handled sales for national accounts and managed Century's residential sales professionals.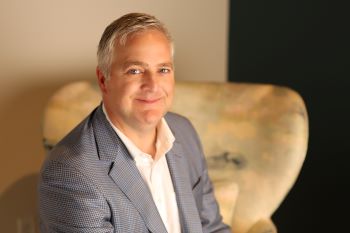 Before joining Century, he was vice president, sales and marketing at Belle Meade Furniture and before that was vice president, sales at Classic Leather.
In his new position, the company said, he will be responsible for sales, merchandising and marketing and will help manage the company's product direction and the company's strategic growth plans.
Alex Shuford III, president of Century Furniture and CEO of company parent Rock House Farm, said the company was pleased to promote Holbrook to his new role.
"Guy has proven himself to be a confident and steady leader through these tumultuous times in our industry," he said. "His expanded leadership will ensure Century's smooth transition out of this pandemic and position the company for continued growth."