High Point, N.C., AUGUST 11, 2021 – High Point x Design is a grassroots movement reimagining High Point as a year-round center of design and creativity. Its nearly fifty member showrooms are led by an active board of directors. Today, HPxD formally gives voice to its most important customer, the professional interior designer, with the appointment of Durham, NC-based designer Don Ricardo Massenburg as Design Chair, effective immediately.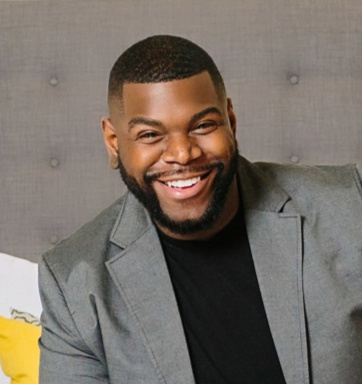 "Joining the HPxD board is one of those invitations I could not refuse," explains Massenburg. "This movement to open High Point untaps a tremendous resource for interior designers. I've watched HPxD momentum grow with interest. My goal is to represent the interior designer's viewpoint and help shape HPxD activity to best serve and support the design community. It's not a one person job. I look forward to reaching out to design colleagues to build a collaborative base of talent and insight."
Tom Van Dessel, HPxD Chairman and owner of Splashworks notes, "Don Ricardo is a designer, an educator and an active voice in the industry. He's a great friend of High Point and High Point Market, as a former Style Spotter, speaker, moderator and panelist at happenings about town. We believe designers are as much partners and they are customers in the HPxD movement. Don Ricardo is the designer's voice in our group."
In addition to Van Dessel, HPxD Board of Directors Executive Officers include Cass Key, Vice President (Woodbridge Furniture); Frank Leyon, Membership Director (Oly)); Stancil Wilson, Secretary (Stancil Creative Group); and Jack Hendrix, Treasurer (Hendrix Barney & Co.) Appointed officers include Tom Verellen (Verellen) and John Muldoon (Cohab.Space), both At-Large Officers, as well as Kathy Devereux, Communications Officer (Devereux Marketing); Sharon Savage, Events Officer (Lancaster); Christen Wilson, Assistant Secretary (Stancil Creative Group) and Dudley Moore, Community & Industry Relations Officer (Otto & Moore).