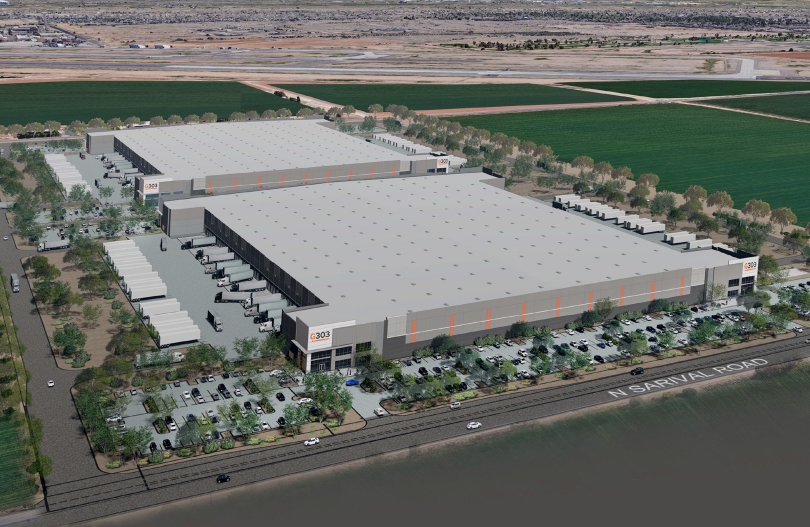 KNOXVILLE, Tenn. – The parent company of leading mattress manufacturer MLILY USA, China-based Healthcare Co. Ltd., has taken another step toward its strategy of increasing its manufacturing footprint in the U.S. with the signing of a lease for a second production facility in the state, located in Glendale, Arizona. The current building is 570,000 square feet, but the company plans to add an additional 684,000 square feet in a second phase of construction, bringing the total to 1.25 million square feet.
When completed, the plant will employ more than 500 and will increase the company's manufacturing footprint in Arizona to nearly 2 million, combined with its first factory located in Goodyear. Marking Healthcare's fourth facility in the U.S., the company's total domestic manufacturing footprint now reaches nearly 3 million square feet.
"Our sales growth in the U.S. has been nothing short of dramatic, and our goal is to double our revenues domestically in each of the next three years," said Stephen Chen, president of MLILY USA. "It is also our goal to supply all of our U.S. customers through our domestic facilities. The second Arizona plant will enable us to enhance our service to our U.S. customers, especially those in the western region."
The new plant is located at 6605 N. Sarival Ave. The factory will manufacture MLILY's mattresses, chiefly hybrids. It will also have space for warehousing.
MLILY opened its first Arizona facility in December of last year in Goodyear. It produces the company's full line of mattresses and mattress toppers, along with springs and proprietary memory foams used in its mattresses. The new Glendale facility is slated to be fully operational within six months.
MLILY USA is the North American mattress and pillow company of Healthcare Co., Ltd. Based in Knoxville, Tennessee, the company manufactures mattresses, pillows and sleep accessories in state-of-the-art factories located in China, Thailand, Serbia, Arizona and South Carolina, which span 11 million square feet. With products sold worldwide, MLILY also holds a unique global strategic partnership with Manchester United, the leading sports brand and popular soccer team located in the United Kingdom. As part of the partnership, MLILY provides the team's training complex with mattresses and other sleep products. For more information, visit www.MLILYUSA.com.