New York, New York (August 1, 2021) – Carrier and Company Interiors and Loloi Rugs announce the debut collection of Carrier and Company x Loloi, launching August 2021 at Las Vegas Market and at High Point Market in October. Husband and wife team, Jesse Carrier and Mara Miller, principals of the acclaimed New York design firm Carrier and Company are known for creating environments that are cosmopolitan and tailored, and designed with a love of layering pattern and texture. The new collection reflects that varied pattern, color, scale and spirit that defines their work. They are especially pleased to partner with a fellow family-owned business to bring their vision to life.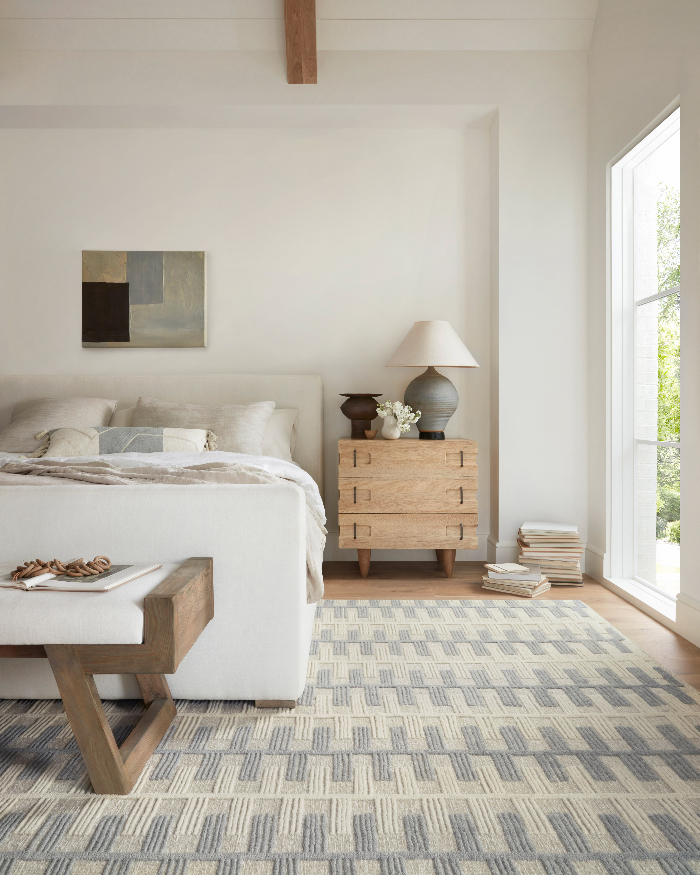 "Jesse and Mara are known for bringing elegance with livability to all their designs—a quality we embrace with this new collection," said Cyrus Loloi, Principal. "We're so pleased with how this collection came together, offering a timeless appeal, yet instantly of-the-moment as well. We believe the Carrier and Company x Loloi collection will be a must-have line for today's interiors."
"After meeting Amir, Cyrus, and Stephen – and seeing how thoughtfully they approached their business we knew we wanted to join the Loloi family! Their commitment to quality and craftsmanship made them an ideal partner when designing our first rug collection," states Jesse Carrier and Mara Miller.
The Carrier and Company x Loloi collection springs from the idea of combining science with the magic of transformation. Through the Carrier interior design studio, spaces are transformed with a striking use of color and scale, and a fearless layering of pattern and texture that is always balanced with an equal dose of simplicity and serenity. Those same design principles have been applied to a variety of textiles to create a beautiful assortment of three hand-knotted rug collections consisting of 18 styles, created to transform a room.
"When designing a space, a rug is one of the first pieces we select. It is a central component of the canvas that sets the tone for the entire space," comments Jesse Carrier. "Our work spans the spectrum of design, from Traditional to Modern, Tailored to Bohemian. We drew upon this dichotomy to create this new collection of rugs with Loloi."
Each design is sophisticated without pretension, allowing for use in both formal and casual interiors, from the daring to the reserved, and boasting patterns that can easily be used together within a single scheme, and in a range of interior styles.
The Carrier and Company x Loloi collection is available in a variety of construction techniques, colorways and tactility, and ranges in size from 2'x3' to 11.6'x15', including runners. As part of Loloi's ongoing partnership with GoodWeave, all styles within the collaboration are GoodWeave certified, assuring there is no child, forced or bonded labor in the production process.
The following collections will debut for the Carrier and Company x Loloi launch:
HARRISON
Inspired by Swedish weavings, the Harrison Collection is a playful selection of high/low pile, where the patterns are expressed through the weaves. Linear patterns help create order and clarity in a room, and the repetition in the patterns create a pleasant energy. The high/low pile designs are open and fresh, the basket weave is a rich compliment, while the irregularly patterned woolen carpet is of a unique scale and surprising modernity. The carpets include a hint of viscose, adding a sheen and softening the linear pattern.
BOND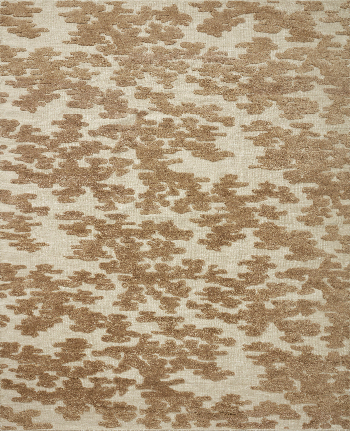 Daring and sophisticated, the Bond Collection uses over-scaled patterns to create exciting, tonal carpets. Show stopping but not scene stealing, the organic patterning and variegated colors provide the comforts of informality, while textural richness and vegetable inspired colors create a sense of opulence. Linen blended into the wool pile creates the variety in the color.
MILTON
The Milton Collection uses a banding detail to express the rich and plush pile. The addition of jute to the wool and cotton carpets creates a luxurious density that can be both seen and felt. As a simple border detail, a graphic plaid, or an over-scaled diamond that hints of Moroccan style, the collection offers different levels of formality. Saturated color fields are unexpectedly modern.
The collection will premier in Las Vegas and October High Point in Loloi's showrooms, located at Las Vegas Market, Building B, Suite #480 and the IHFC, D320 respectively.