HIGH POINT — Mike Genrich was one of the first people in the industry Chris Taylor met back in 1997. Taylor, 27 back then, had taken a job in sales with Furniture Today and was just starting to learn his way around the industry.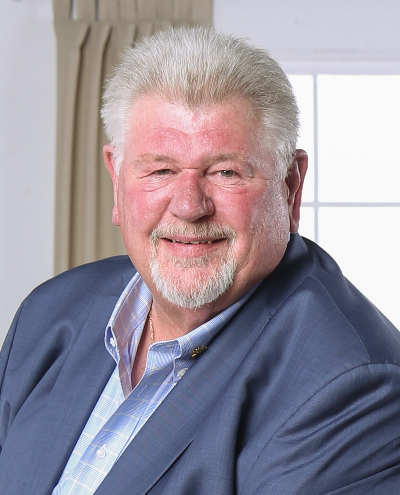 And Genrich, well into his more than 45-year furniture industry career, was eager to lend a hand.
"He was so excited to welcome young people into the business and was always looking to help, to support, to provide input, insights and so many of the other things from his vast experience," recalled Taylor, now vice president of sales for Guardian Protection Products.
"Anything he could do for any of us, he was always glad to do it. He'd always want to introduce you to somebody. He'd ask, 'Have you considered this?' or 'Do you know this guy who's connected to this person or this thing?' There was a time when I truly believed the industry was six degrees of Mike Genrich."
Genrich, senior vice president of sales and marketing at Furniture of America, died unexpectedly June 1, a few weeks after his 69th birthday. The news came as a shock to many of his friends here at the High Point market and elsewhere. They spent this past week fondly recalling the ways he touched their lives and influenced their business and constantly gave back to the industry he loved.
Genrich had been SVP at Furniture of America since September 2009, but his industry experience goes back to 1970 when he started in a warehouse in San Diego at the former Levitz. He left to serve the U.S. Army for three years and then returned to Levitz in 1975, this time on the sales side; it marked the beginning of Genrich's long industry career in sales.
From Levitz, it was on to Futorian Corp. as a sales representative in Arizona and Las Vegas. He joined fabric protection company Soil Shield as national sales manager in 1983, and later Krause's Sofa Factory, where he was vice president of sales and training and helped merge the best of two different sales strategies after Krause's acquisition of Castro Convertibles. He'd go on to join Coaster Company of America as vice president of sales and marketing in 1995 and then hold top sales and marketing posts at Blackhawk, Sandberg and AICO before joining Furniture of America.
It was during those Coaster years Larry Furiani got to know Genrich and would become one of his closest industry friends. Furiani was remembering Genrich last week not only for that friendship but for his innovative, serious approach to the industry and his commanding presence.
"I think the quote is 'Big Mike is larger than life,'" said Coaster's vice president of dealer relations. "He always enveloped a room. When he walked in, he was a presence."
Genrich was brought in by Coaster to help the company "evolve into major markets and focus on national accounts, which he did very successfully," Furiani recalled.
"During the time he was there, he innovated a great deal in the areas of marketing and business strategy and sales evolution," Furiani said, adding, "He coveted his friendships, and his friendships were many."
The industry is preparing to pay tribute to Genrich and Jose Palacios (for Lifetime Achievement) and to the entire Furniture of America team at a long-delayed City of Hope West Coast Golf & Tennis Tournament now slated for Dec. 13. But as news of his passing spread last week, it became obvious the tributes wouldn't wait.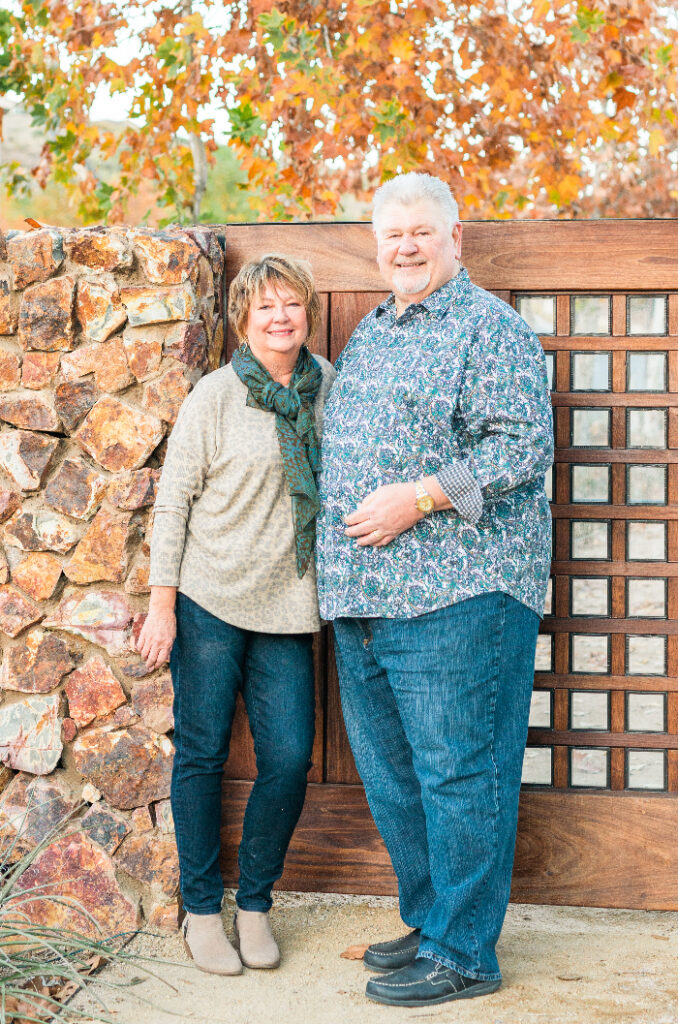 "He was larger than life, really, a really nice gentleman to the industry," said Wogie Badcock, executive vice president of public affairs for Mulberry, Fla.-based Badcock Home Furniture & more. He remembers meeting Genrich for the first time in 1986, during his Soil Shield days and said Genrich always made a point of reaching out and finding him during retailer association conventions and other events.
"A friend of mine since my California days," wrote Mike Nicotera on LinkedIn. "He just celebrated his 69 birthday, we're both born in 1952 and I reminded him I'd catch up to him in October," said the former furniture retail merchandising executive, now a real estate professional in Southern Florida. "No finer person … always with an infectious laugh and positive mood. … A person who truly will be missed."
From Alex Calder, strategic account manager at Montage Furniture Services: "Mike was one of the best when So-Cal furniture manufacturers like Blackhawk were going strong in the '90s," he wrote. "A great leader of a trusted vendor."
And from Howard Haimsohn of San Diego's Lawrance Furniture; "a kind and gentle big man," who will be missed.
AICO President Martin Ploy called Genrich, "one of those guys who knew an awful lot of people, and all of them had a fondness for him.
"He would always go out of his way to make people feel important. And subsequently, by doing that, he's the one who became important."
Ploy recalled other ways Generich was generous, too. He supported an AICO-sponsored annual walk for the City of Hope, for instance, always donating generously and then continuing to walk with the "AICO Allstars" even after Genrich left the company.
When he was younger, Genrich looked enough like former football player and Chicago Bears Coach Mike Ditka to be confused for him by passersby and was often and stopped in airports for an autograph. His wife of 40 years Kathleen Genrich, confirmed this (Furniture Today once ran a side-by-side photo comparison) and said that occasionally, so as not to crush the spirit of a wide-eyed child, he'd play along, sign the name of the other Mike while throwing a wink to the parents.
"He is like our ambassador to the outside world," said Rocky Young, co-founder of Furniture of America, who was still in shock over the news when he was reached for this story during High Point Market. FOA started in business about 15 years ago as a furniture importer, but the goal was to become much more than that, Young said. "We wanted to build a popular brand in the industry, so we needed kind of a spokesperson who knows the industry well, who has a good reputation."
FOA started looking for someone like that nearly a dozen years ago, "and that's when Mike called us," Young said. "Perfect timing."
No one would have been a better choice, he said, noting how Genrich did an excellent job introducing FOA not only to the furniture world but to "a variety of resources" while also leading FOA's sales team and providing "valuable suggestions, business direction and management tips."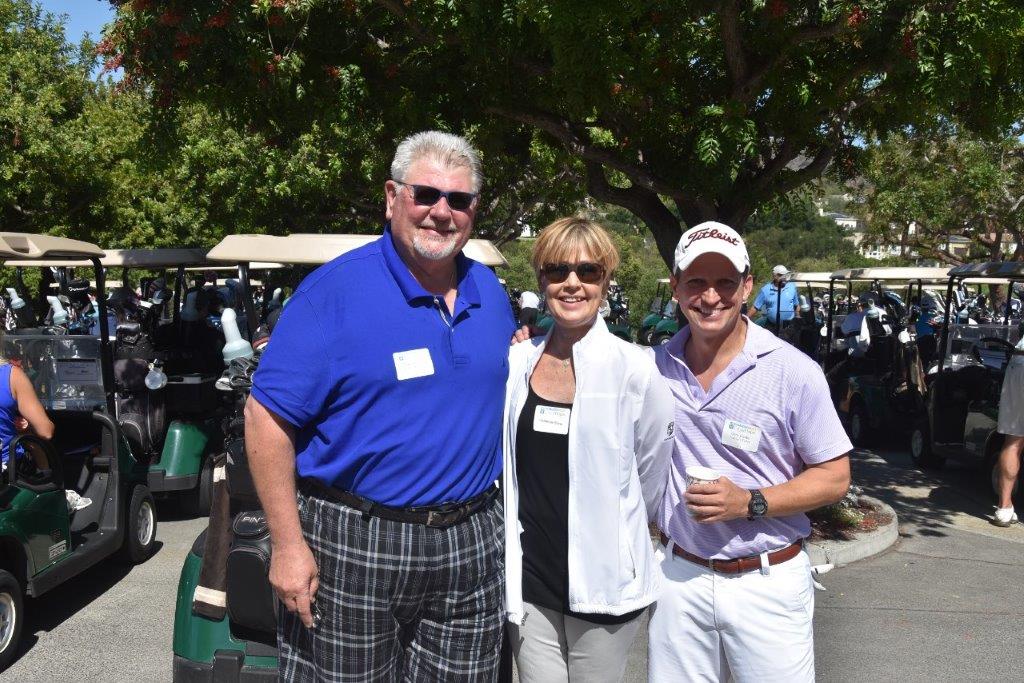 "He basically is our image," Young said. "He represented Furniture of America to the Furniture Industry, to City of Hope, to CFMA (the California Furniture Manufacturers Assn., — all the associations. It was all his credit."
And he was also like family, Young added. FOA's culture involves treating all associates like family members. It's not big on titles (Young's business card doesn't include one), and Genrich, while officially SVP, was known by his business family as "Big Brother Mike", Young said, sometimes just "Big Mike."
Ray Allegrezza, executive director of the International Home Furnishings Assn., has known Genrich since Allegrezza's years as editor-in-chief of Furniture Today.
"The furniture industry has always been relationship-driven," he said, and "Mike was a pillar in the industry, well-known and well-loved by everyone who knew him.
"He was a big guy with a big heart, a big love for this industry and his passing has left a big void."
Rick Powell, former owner of Powell Co. had known Genrich for about 40 years — while he was running his furniture and accents business and later after he sold it and started devoting much of his time to nonprofits, including City of Hope. Years ago, when Powell was asked to help with the City of Hope's effort to reinstate a West Coast golf and tennis tournament fundraiser, "Mike joined the committee immediately," Powell recalled.
"He helped kick off, along with many others, the successes we've had and the millions we've raised on the West Coast, whether it be helping fundraise, coordinating an event or coming to all the meetings."
Genrich is survived by his wife Kathleen, who is a sales representative for Furniture of America; a brother Gary Genrich; two daughters, Ashley Genrich-Bishop and Katelyn Wilson; and a granddaughter. Plans are under way for a celebration of his life during the Last Vegas Market in August. Details will follow.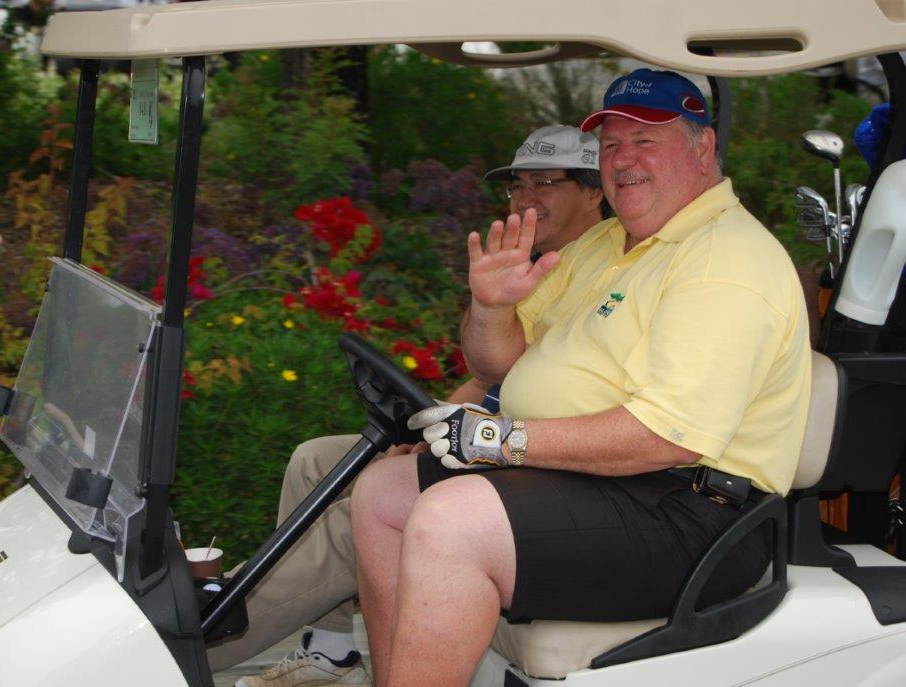 Powell last talked to his friend on his birthday last month, right after Genrich had returned home from a road trip in his RV to Sedona, Ariz. Many friends recalled just how much Genrich loved to travel and how much he missed it during the pandemic, a time of virtual markets, cancelled get-togethers and empty rooms where industry friends and associates would normally greet. Many were finally starting to come back together in High Point this week and thinking of Genrich.
"Mike was just loved by all of us," Powell said, "and will be missed by all of us."