RANCHO DOMINGUEZ, Calif. – After many years of supporting local charitable organizations, Diamond Mattress is officially launching its Giving Back program with donations to Night Without A Bed through Family Promise of Orange County.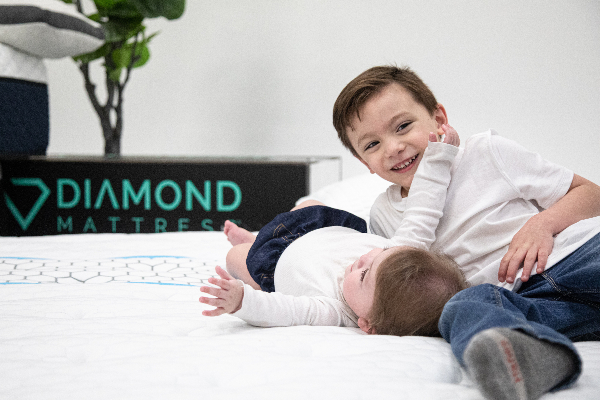 The annual event to be held June 26, 2021, is a social media challenge to raise awareness about family homelessness. Diamond will make a monetary and mattress donation in addition to helping get the word out and encourage public donations.
"We're grateful to be part of raising awareness about this important issue, especially with so many more families who have experienced loss of jobs and their home during the pandemic," said Breana Pennington, Diamond vice president. "The opportunity to provide a quality bed to a family through this sponsorship is a natural fit and privilege for Diamond."
Anyone worldwide can participate in Night Without A Bed on June 26 by sleeping anywhere without a bed, such as a car, tent or living room floor, and then posting a photo or video to social media using #NightWithoutABed.
Family Promise is a national movement with local chapters helping families experiencing homelessness and low-income families to achieve sustainable independence through community-based response.
About Diamond Mattress:
Diamond Mattress is a Top 20 U.S. mattress manufacturer and leading omnichannel sleep wellness brand with a tradition of product and manufacturing innovation. The privately held, fourth-generation company is committed to superior service with a focus on custom solutions of high quality and value while promoting the importance of sleep and its impact on personal wellness.