BEDFORD, VA – Sam Moore, an industry leader in quality, custom upholstery, will unveil four emerging textile trends at the June High Point Market. Driven by recent consumer lifestyle shifts, each of the four new vignettes will highlight textile stories that play into a growing consumer desire for comfort and nostalgia, two trends that have gained tremendous popularity the past year, as consumers return to these design aesthetics during times of instability.
From lighter palettes to warm and cozy textures and hues, to "Grandmillennial" styles, the four themes featured throughout the showroom include Urbane Mod, Collected Mod, Rustic Mod and Nostalgic Mod.
"The past year reinvented interior living spaces for many consumers as they spent so much more time in their homes," said Sandi Teague, vice president of sales and merchandising for Sam Moore. "While many of us longed for the day things would return to normal as we weathered the pandemic, we found ourselves feathering our nests with creature comforts and nostalgic reminders that made us feel safe, warm and happy. To that end, this season's lineup is largely inspired by warm indoor comfort, neutral tones and nostalgic traits that instill happiness and drive positive emotions."
Taking on an elegant and sophisticated look, the Urbane Mod theme features warm neutral tones with a variety of luxurious textures and modern prints that exude a recognizable, classic aesthetic that provides a sense of calm and tranquility.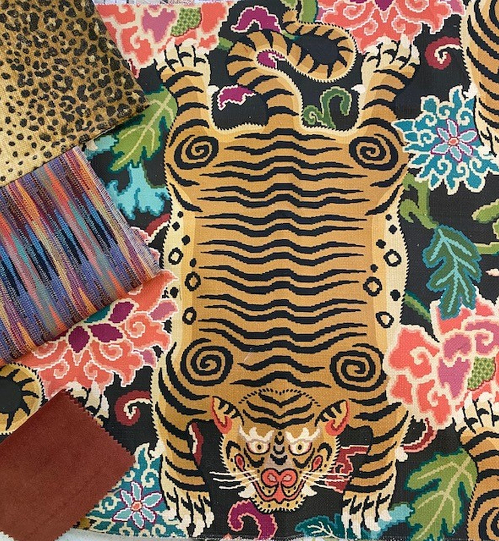 Featuring neutral tones accompanied by subtle hints of blue and chocolate, the Collected Mod trend is all about globally inspired patterns, comfortable textures and a cool, calm and collected mood. Featuring rich noir black and espresso brown undertones, pale blues and lighter neutrals provide a light, airy feeling that adds balance to the aesthetic.
Hints of green, yellow and gold, grounded with very warm neutrals, characterize the Rustic Mod theme. This design concept mixes chic character with modern designs, aiming to create a calm and peaceful space. Embodying foliage and earth tones, these textiles aim to bring the calm and peaceful elements of nature to interior spaces.
Offering a bold contrast to the calmer themes, Nostalgic Mod draws inspiration from the "Grandmillennial" style trend has been growing in popularity, most notably with a younger demographic. Full of robust personality and bold use of prints and colors, this style blends vivid maximalist patterns with traditional and nostalgic touches that connect people to the shapes, styles and hues that remind them of their childhood, yet are updated for today. Key color schemes in this theme include pinks, oranges and magentas, as well as artistic animal prints.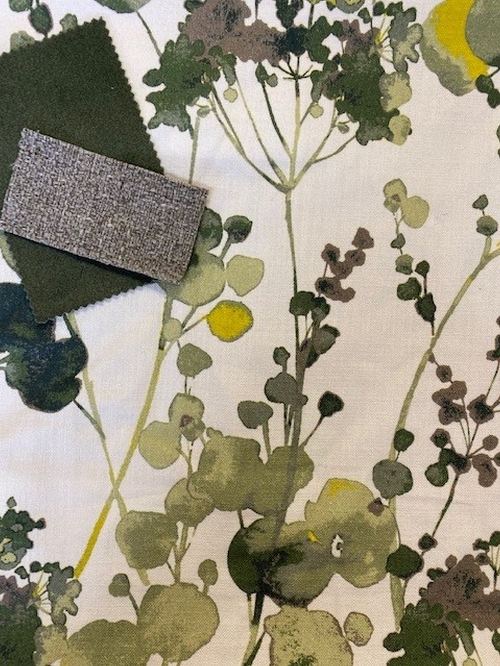 The new textile styles will be showcased across a variety of new sofas, sectionals, swivel chairs, club chairs, exposed wood chairs, wing chairs and recliners in Sam Moore's High Point showroom, located in the IHFC building in space C-1058.
Sam Moore Furniture is a leader in crafting quality, custom upholstery. In 1940, a young Sam Moore and four of his friends bought the Delaware Chair Company in Delaware, Ohio. A tough economy and a looming war forced Sam to relocate. The company moved south to Christiansburg, Virginia in 1943 and to its current home in Bedford, Virginia in 1960. Through the years, the company expanded to a 300,000-square-foot facility that is a balanced blend of state-of-the-art technology and hand craftsmanship. In 2007, Sam Moore was acquired by Martinsville, Virginia-based Hooker Furniture, one of the world's largest and most respected furniture companies, founded over 90 years ago in 1924. Just like Sam Moore, Hooker is known for quality furnishings of exceptional value.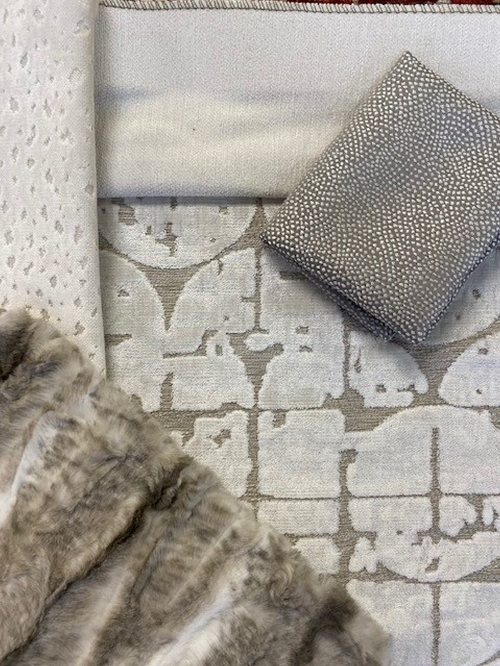 Based in Martinsville, Va., Hooker Furnishings Corporation is ranked among the nation's largest publicly traded furniture sources and encompasses twelve discrete operating businesses. These brands include: Hooker Furniture, Hooker Upholstery, Bradington-Young, Sam Moore Furniture, Shenandoah Furniture, H Contract, Accentrics Home, Pulaski Furniture, Samuel Lawrence Furniture, Prime Resource International, Samuel Lawrence Hospitality and HMIdea. Hooker Furnishings Corporation's corporate offices and upholstery manufacturing facilities located in Virginia and North Carolina, with showrooms in High Point, N.C. and Ho Chi Minh City, Vietnam. Hooker Furnishings operates distribution centers in the United States, China, and Vietnam. The company's stock is listed on the Nasdaq Global Select Market under the symbol HOFT.