The components provider to the home furnishings and other industries says it has developed new ways to incorporate its products to alleviate the supply strain
HICKORY, N.C. — Hickory Springs Manufacturing Co. is promoting several coil and fiber solutions it says can be used in place of foam across different products to alleviate challenges in producing upholstered furniture and mattresses brought on by continuing foam shortages and price hikes.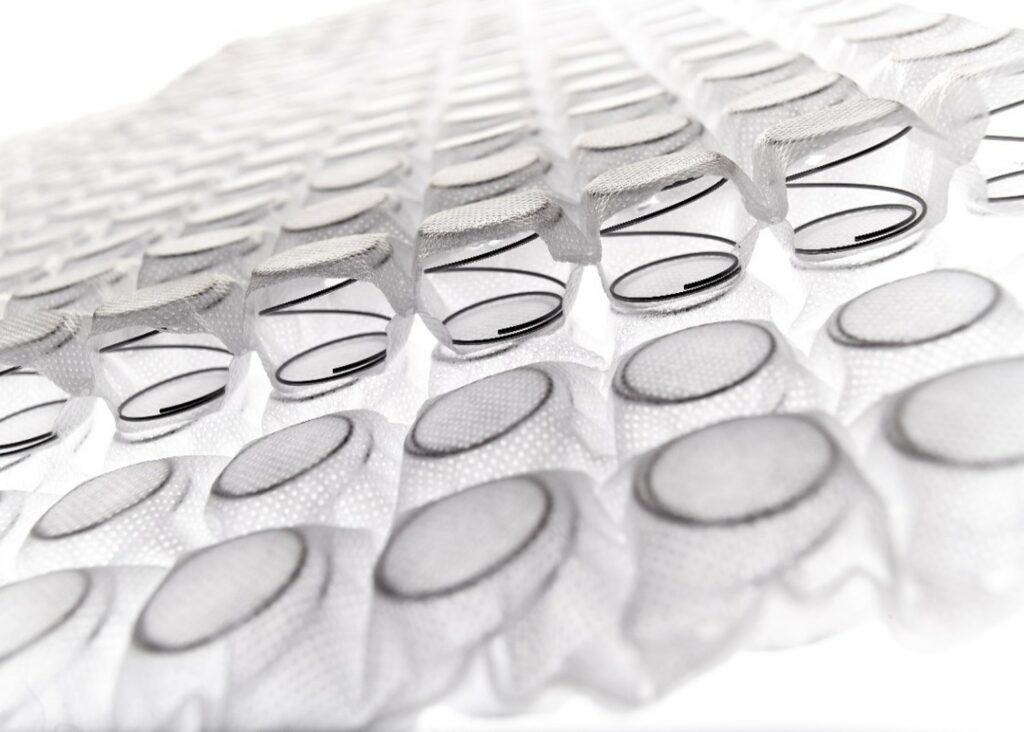 "Since the crisis began, our research and development team has been working on new ways to incorporate more readily available coil and fiber solutions that can help our customers find alternative ways to keep up production while providing the same level of performance for their accounts," Tim Witherell, vice president of HSM's bedding business, said in a statement.
"We have identified a number of good solutions that can be implemented relatively quickly to help our customers. Foam shortages continue to be an obstacle, but we have products that can help our customers decrease their reliance on that material."
For starters, the company's Micro Comfort Layer micro-coil system is an option for replacing foam in a mattress build while enhancing durability, comfort, air flow and relief of body pressure points. The line features coil counts as high as 5,000 for a queen-size mattress and is ideal for use in various mattress types, especially hybrids and beds in a box, it said.
HSM's Inner Rest coil products line can substitute for or to offset the amount of foam used in mattress edge supports, the company added. "Normally, mattresses are constructed with foam rails which add side-to-side edge support to eliminate the "roll-off" feeling and sagging traditionally felt when sitting on the edge of a bed," the company said. "Due to the shortage of foam, manufacturers have turned to HSM to incorporate additional springs in their foam-encased units, thereby reducing the amount of foam needed for the edge support rails. Alternatively, the system provides a double row of fabric encased coils on each side of its Inner Rest coils, which can serve as a complete substitute for foam edge supports.
And HSM's Flexecore glue-free spring system, which debuted last year, can also be used to replace layers of foam typically used in the mattress-making process. It's constructed of fine gauge wire and sonically welded fabric combined in a concertina construction pattern, which eliminates the glue that is used to bond coil springs, "offering a foam alternative that is also eco-friendly," it said. In addition, HSM has densified fiber products that can be used in place of foam in quilt tops and on top of spring units.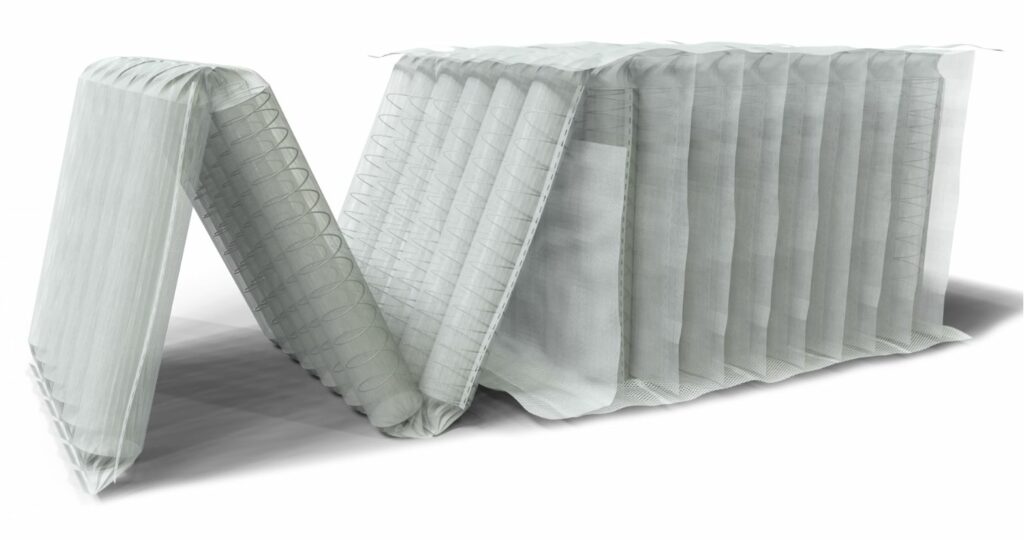 For furniture makers, the company has fiber and pocketed coil products that can be used as foam alternatives in the seat cushion, arms and backs of upholstered furniture including polyester fiber paired with individually wrapped coils, displacing some of the foam for seat cushions; and pocketed coils to replace foam traditionally used in the center of the seat cushion. In addition, the company's polyester fiber solutions can be used in the trim parts of an upholstered furniture piece to replace foam used to pad the arms and backs.