KNOXVILLE, Tenn. – Continuing its efforts to support charities in the community where it is headquartered, MLILY USA has donated 250 pillows to the Knox Area Rescue Ministries (KARM) and the Knox Furniture Ministry to upgrade the sleeping environment in their homeless shelters.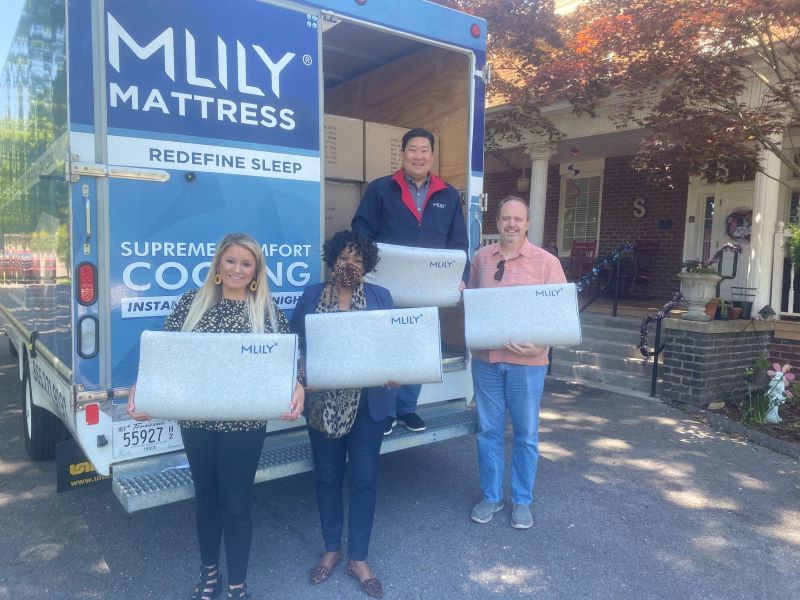 "We are honored to have the opportunity to help KARM and the Knox Furniture Ministry who play such an important role in our community. Both organizations provide critical resources like shelter, home products and other services to homeless citizens and those who are emerging from homelessness, who otherwise would have nowhere else to turn," said Stephen Chen, president of MLILY USA.
KARM provides emergency shelter and services to nearly 400 homeless men, women and children each night, and works with other family service providers in eastern Tennessee to find housing and additional resources. The Knox Furniture Ministry, in conjunction with several churches in the Knoxville area, delivers basic home furnishings to area residents who are transitioning from homelessness.
MLILY has maintained a highly active effort to help Knoxville-area charitable organizations. Earlier this year, the company donated mattresses to The House That Mercy Built, a non-profit, faith-based residential program based in Tellico Plains, Tennessee.
The mattresses outfitted a new shelter that the organization recently opened, and completely fulfilled the new shelter's bedding needs. The House That Mercy Built provides a residence for women suffering from drug or alcohol abuse, and offers classes in life and parenting skills, health nutrition and work ethics. It also conducts in-house tutoring for the general education development (GED) test and assistance for college-bound residents.
The company is also an ongoing supporter of Special Spaces, a non-profit organization that transforms the bedrooms of children with cancer into healthy spaces. MLILY also performs charitable efforts on its own. Last year, after tornadoes ravaged areas in nearby Chattanooga and northern Georgia on Easter Sunday, the company sent mattresses to residents of those areas.
MLILY USA is the North American mattress and pillow company of Healthcare Co., Ltd. Based in Knoxville, Tennessee, the company manufactures mattresses, pillows and sleep accessories in state-of-the-art factories located in China, Thailand, Serbia, Arizona and South Carolina, which span more than 7 million square feet. With products sold worldwide, MLILY also holds a unique global strategic partnership with Manchester United, the leading sports brand and popular soccer team located in the United Kingdom. As part of the partnership, MLILY provides the team's training complex with mattresses and other sleep products. For more information, visit www.MLILYUSA.com.