UFAC Make Life Safer program more relevant than ever
High Point, NC, May 10, 2021. UFAC, the Upholstered Furniture Action Council, today announced that it has revamped its long-standing furniture flammability testing and verification program to better support its member companies' new legal obligations and compliance efforts under the new federal law going into effect on June 25, 2021. The COVID-19 Regulatory Relief and Work from Home Safety Act, sometimes known as SOFFA (the Safer Occupancy Furniture Flammability Act), has formalized a national furniture flammability requirement for the first time, an effort long-supported by UFAC.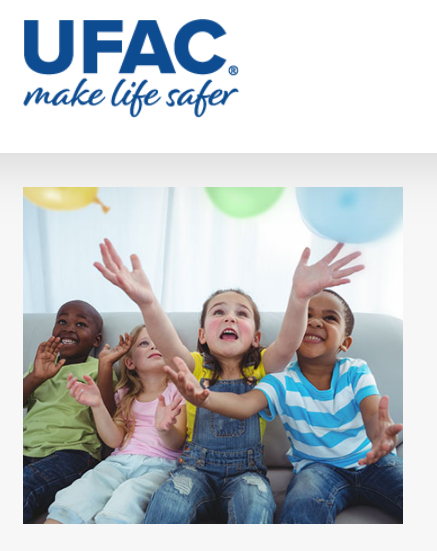 UFAC's component testing program has served as the backbone for the industry's voluntary furniture flammability testing since 1979. UFAC's updated program has received a modern revamp and brand-new user-friendly compliance portal in time to help furniture manufacturers comply with upcoming regulatory changes.
UFAC delivers an affordable, easy to implement and comprehensive compliance management strategy to furniture manufacturers. UFAC's two programs – UFAC's Make Life Safer and UFAC's Make Life Safer Plus – provide UFAC members with compliance document storage, verification testing, and a robust consumer-education program, including direct-to-consumer safety messaging through UFAC's home safety consumer-oriented website, on-product education hangtags, text-to-phone safety service, and social media bulletins.
"Participation in this voluntary testing and verification program provides a clear indication of the importance that UFAC member companies place on consumer health and safety," said Don Coleman, UFAC President. "Participation couldn't be easier, and our new compliance portal allows member companies to utilize a single location for all of its compliance-related documentation, saving them time and money."
Manufacturers are strongly encouraged to have a reasonable flammability testing program in place in order to meet these upcoming requirements. UFAC's Make Life Safer verification program allows companies to achieve this easily and affordably. Through the program, which meets and exceeds TB117-2013 requirements, manufacturers are able to send in samples of furniture components – from foam to welt cord – for flammability testing by UFAC's trusted 3rd party lab partner.
Results of verification testing are uploaded to UFAC's brand new online compliance portal, where manufacturers are also encouraged to input supplier declarations of conformity. Participating manufacturers are then permitted to purchase Make Life Safer furniture hangtags to communicate to consumers that their products meet and exceed current flammability regulations.
For companies that also wish to have a reasonable testing program in place to verify whether flame retardants are present in their supply chain, UFAC's new Make Life Safer Plus program allows manufacturers to submit foam and fabric samples to test for the presence of the flame retardant chemicals most commonly found in upholstered furniture.
UFAC is currently accepting new participants to the program. For more about how to join the UFAC programs and technical specifications see: UFAC – Safer Furniture for 40 years: Buy Fire Resistant Upholstered Furniture.