WASHINGTON — U.S. furniture and home furnishings stores posted a 196.4% gain over the same month last year, but it was an easy comparison as most furniture retailers were either shut down completely a year ago or relying heavily on their e-commerce business.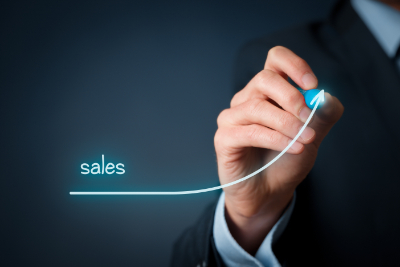 Next month the comps are likely to get a lot tougher.
Sales for the home furnishings sector increased to $12.32 billion in April, up from $4.16 billion for the same month a year ago, according to the U.S. Department of Commerce report released this morning. Sales for the month, however, slid 0.7% from March sales, which were revised up to $12.40 billion, from the previously estimated $11.63 billion.
The massive year-over-year gain for furniture stores was the greatest in now 11 monthly consecutive year-over-year increase for a sector that has been recovering from last spring's pandemic-induced lockdowns with no end in consumer demand in sight. Still, the slowdown from March and the boom many retailers began experiencing last May likely signal the last of these gigantic increases at least for a while.
Combined retail and food services sales in April increased 51.2% from April a year ago to $619.9 billion and virtually flat with the revised March number. Retail trade sales alone increased 46.1% year-over-year and decreased 0.3% from March.
All sectors saw at least double-digit year-over-year gains, except for food and beverage stores (up 1.5%) and their grocery store subsector, down 0.2%. Clothing and clothing accessories stores continued to rebound from pandemic lows with a 726.8% YOY increase from April a year ago. Other sectors in triple digits were auto and auto parts dealers; electronics and appliance stores; sporting goods, hobby, musical instrument and book stores; and restaurants and bars.
Non-store retailers, mostly e-commerce companies, saw one of the weaker YOY increases, up 14.5%, and posted a 0.6% decrease from March.
For the three months through April, sales for furniture and home furnishings stores increased 58.5% from the same period a year ago, outpacing combined retail and food services, which were up 27.1%. Non-store retailers posted a 23.6% increase from the same three-month period a year ago.