Will debut table groups, expand upholstery and bedroom line at High Point Market
City of Industry, Calif. — As part of the company's new business model consolidating all production in North America, high-end custom furniture brand Marge Carson has relocated its corporate headquarters from Pomona, Calif. to City of Industry. The new location will house administrative offices and customer service, as well as marketing, design and accounting.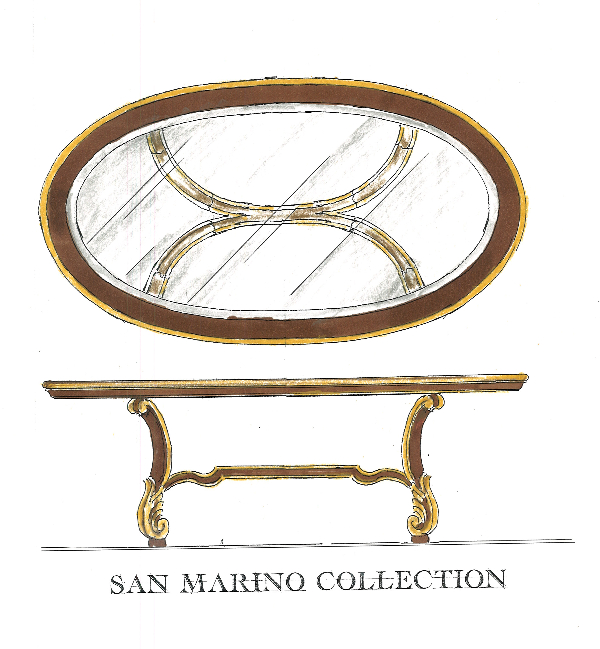 Citing "ongoing supply chain disruptions with Asian suppliers and the shipping industry" and a desire to have "direct control of our production and improve customer service," CEO Jim LaBarge announced earlier in the year that Marge Carson would exit its Asian-imported case goods collections, while consolidating production of its upholstered furniture and Palo Alto Bedroom lines in Tijuana, Mexico. The company has been producing custom upholstery and bedroom furniture in Mexico for nearly 24 years. "Mexico is a high-craftsmanship, affordable manufacturing area that is conveniently 'right next door,' which will help us significantly reduce our lead times of custom product," said LaBarge, adding that 'We believe it will be a strong furniture manufacturing center going forward, and are seeing many large factories being built in the Tijuana area."
"We've proven to ourselves that we can execute in Mexico," said Will Sharp, president. "The capabilities are there to grow the line from Mexico," he noted, "beginning with bedroom and slowly expanding to include occasional, family room and dining room." Three new occasional table groups will be introduced at the upcoming June High Point Market. "This move positions Marge Carson strongly for 2021 and beyond," LaBarge said. He noted that the company will continue to focus on upholstery, living room, family room and bedroom products highlighting the "design leadership, custom details and luxury fabrics and trims Marge Carson is known for. We are excited to be preparing for the High Point Market, where we will be showing in the same location where we've been over 20 years, 121 N. Hamilton St. We will introduce new upholstery frames, a new bedroom collection, Solstice, and 3 new occasional groups, along with fabrics and trims."
Marge Carson's new occasional table offerings include Cascade, a transitionally-styled group with tops customizable in either wood or varied mirrored treatments with wood trim and channeled upholstered bases; Calais, a French group that can go formal or country, with the option of planked Alder tops or glass tops in different finishes or trims. The third group is San Marino, a formal Italian group with neoclassic overtones and metallic leaf trim. The new Solstice bedroom offers an upholstered sleigh bed with wood and nailhead trim and a demilune-style dresser and nightstand along with a mirror. While the company is still transitioning away from its casegoods collections that were produced in Cebu and Indonesia and is shipping some remaining items from its Pomona warehouse, Marge Carson has opened a new San Diego warehouse. The intention is for the company's complete line of upholstered and wood furniture to ship from the central San Diego warehouse as it works towards its goal of reducing shipment lead times.