Franchise Group's Buddy's RTO business adding on franchise locations, too
DELAWARE, Ohio — American Freight Furniture, Mattress & Appliance has signed up two owner-operators for its first seven franchisee stores coming early next year, and there are plans for hundreds more over time as its parent company continues aggressive expansion of the brand.
The promotional to midpriced Top 100 company, part of publicly-held Franchise Group, signed up franchisees for upcoming stores in greater Austin, and the Baltimore/Washington, DC, metro area, American Freight CEO Will Powell told Home News Now. The details followed remarks about the first signed development agreements during Franchise Group's first quarter.
The stores are expected to open in the first quarter of next year. Four of the seven locations are planned for Austin, where the company operates one corporate store in the greater market, and three will open in Baltimore/DC, where American Freight has a handful of stores. In both cases, the new operators will be opening in trading areas within the greater market where the retailer currently doesn't have a presence so there's no overlap, said Jon Phillips, American Freight's vice president of business development, who heads up franchising and real estate for the retailer.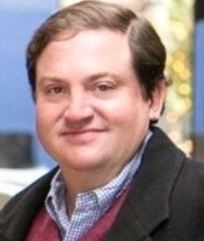 While Phillips wouldn't name the first two franchisees, he noted in Baltimore, the developer had previously been in the retail furniture business, and the Austin franchisee has a background in private equity and commercial real estate. For the new stores, American Freight is targeting spaces between 20,000 and 30,000 square feet, a little larger than the retailer's historical average. That gives it enough space to take on the newer appliance category that came with the acquisition of Sears Outlet stores, which were converted to American Freight last year.
Phillips wouldn't discuss exactly how many additional franchise locations could be coming for the now 356-store retailer or the timeframe for additional openings, but he said one of the objectives of adding franchisees is to help it grow faster. "We've got opportunities all over the U.S," he said, and before the end of the year, the company will likely announce additional markets.
"We're not targeting one specific market over another," Phillips said. "It's really just where we find franchisees interested in a market that makes sense to us, we're happy to explore that opportunity.
"We have over 350 stores now, and our intention is to continue to add to that base. I would say the number we're looking to add is in the hundreds," and that would include a combination of both franchised and corporate stores.
American Freight is one of four operating business segments and one of two furniture businesses for the Orlando, Fla.-based Franchise Group. The others are Buddy's Home Furnishings rent-to-own business, The Vitamin Shoppe and the more recently acquired Pet Supplies Plus. Overall, the company posted revenue of $631.1 million for the fiscal first quarter ended March 27 and a net loss from continuing operations of $28.3 million, or a loss of 76 cents per share, though all but one business, Pet Supplies Plus, reported a net income gain for the period. Earlier this year the company announced its Liberty Tax business would become part of NextPoint Acquisition Corp. and is now reported as discontinued operations.
American Freight posted revenue of $258.5 million for the quarter and net income of $13.9 million. Buddy's posted $16.8 million in revenue and net income of $3.0 million.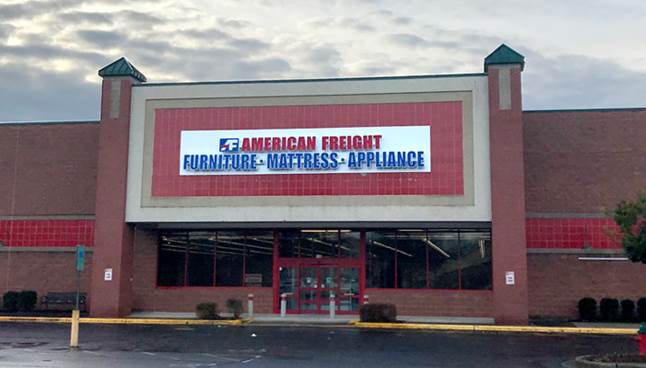 On the call, Franchise Group President and CEO Brian Kahn noted American Freight completed the conversion of the previously acquired 31 FFO Home locations to the American Freight banner during the quarter and, "they're running smoothly."
"Despite supply constraints of furniture mattresses and appliances, American Freight management has been able to source enough product to continue opening new stores and steadily ramp the former FFO stores," he said.
Franchise Group indicated on its previous call plans to speed up franchising efforts, not just at American Freight, but across brands, and indeed deals are coming together, with 28 new franchise locations opened and 62 new area development agreements signed so far this year, Kahn reported.
At Buddy's, an existing franchisee signed a purchase agreement with a nine-store independent dealer with plans to convert those stores to the Buddy's banner.

"Conversions of independents like this are particularly attractive for the franchisor and the franchisee because they're typically acquiring mature stores that add immediate revenue and incremental cash flow instead of a gradual ramp over a one to two-year period …" Kahn said on the call.
"The rent-to-own industry remains highly fragmented outside of Rent-A-Center and Aaron's and we believe that there are many more conversion opportunities available for our franchisees."
At American Freight, however, conversions are not the priority,' Phillips said, though they're not completely off the table, either.
"We're looking for entrepreneurs and business folks who are looking to either get into a new franchise business or someone looking to add onto a portfolio of either privately-owned business or other franchise business that they currently own," he said. A lot of franchise businesses are focused on the food industry, Phillips noted, so picking up a retail operation helps diversify that portfolio.
American Freight is a proven model, he added, with more than 25 years in business, consistent growth over that period of time, great financial performance, and "our unit-level economics are very strong as well," though he declined to disclose store-level metrics.
Another comparison that plays in American Freight's favor is the fairly small investment required compared to many other franchise models. The investment per store noted in its disclosure documents ranges from about $400,000 to $700,000, he said.
"We got the balls rolling on this in the last few months, so we're pretty excited about some of the interest we've seen so far," Phillips said. The company also is looking forward to returning to franchise industry-related conferences this year after a void in events like this during the pandemic.
"We think that will allow us to continue to make connections and find additional folks interested in the opportunity, he said.