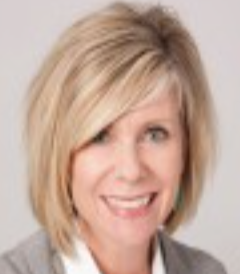 HIGH POINT — American Silk Mills has named textile and furniture industry merchandising veteran Kena Cohenour as its new director of design and merchandising.
Cohenour was formerly vice president of textiles and upholstery merchandising for Bassett Furniture and has over 20 years of experience in textile assortment and merchandising.
"Her knowledge and wealth of experience — both domestic and global — will bring excellent new opportunities and relationships to American Silk Mills," said Jeff Smith, American Silk's senior executive vice president of sales and marketing. "We know Kena is one of the best in the business and we are excited to have her leadership, vision, strategic thinking, and creativity leading our merchandising and design into this year — our 125th anniversary as a company. Our mission statement is that 'We Bring Solutions That Enhance People's Lives' and we can't wait to see Kena's signature on these solutions."
According to the company, Cohenour has demonstrated the ability to fuse focus, intention, ingenuity, business, and sound management practices to increase revenue and grow profits.
Some of Cohenour's awards include Top Upholstery Fabric Buyer (Fabrics & Furnishings International, 2020 & 2017), Top Industry Buyer (International Textile Alliance, 2014), American Furniture Award (Home Magazine, 2020), and Interior Design Studio Award (East Carolina University, 1992).