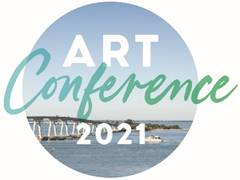 May 3, l2021 – Charlotte, NC – Registration is now open for ART Conference 2021, August 5-8, 2021 at the Marriott Sanibel Harbour Resort and Spa in Fort Myers, FL This unique conference will be the first in-person conference produced for the home furnishings industry since the pandemic shut things down in 2020. All current safety protocols will be in place during the meeting and the hotel has accommodated our requests for additional square footage to maintain social distancing during sessions. After all the disruptions of business and personal lives the pandemic caused, ART Conference offers home accents industry professionals the opportunity to reconnect to share their experiences and solutions.
Full conference registration for ART members is $575 and retail or interior designers full conference registration is $375. Non-members and industry suppliers are welcome. Registration includes the educational program consisting of speakers, workshops and roundtables, networking, the Community Service Project organized on the hotel property and all scheduled meal and social functions.
For information and details on the conference program and to register, visit the ART Conference page.
ART would like to thank and recognize our current sponsors: Dallas Market Center, Varaluz, Taylors, Juniper Market, Global Views, Jola, Amber Engine, Currey & Company, Progress Lighting, High Point Market, Ivystone, j douglas, Howard Elliott, Rizzy Home and Freightwire. Our media partners are – Furniture Lighting & Décor, Home Accents Today and Steelyard. Additional sponsorship opportunities can be viewed here.
For more information on ART membership and other ART programming, please visit www.accessoriesresourceteam.org or call 704-904-7854.