ATLANTA — Continuing shipping delays and a backlog that's nearly four times what it was a year ago, didn't curb consumers' appetite for Havertys as sales and profits soared for the midpriced Top 100 chain posted in the first quarter.
Net sales for the 121-store retailer jumped 31.8% in the period ended March 31 to $236 million. Comparable store sales for the first two months of the year increased 11.5% (Havertys didn't include March in the comps as stores weren't open for the full month last year).
Net income for the quarter increased to $19.1 million, or $1.04 per share vs. $1.8 million, or 9 cents per share, last year. Gross profit margins were up to 57.1% from the previous 55.5%, and while SGA expenses were up, they decreased significantly as a percentage of sales to 46.4% (from 54.4%). Here's what Havertys executives had to say about ongoing supply chain woes, the consumer's unwavering demand for all things home-related, the best performing category by percentage increase (it wasn't upholstery), growth plans and more:
The consumer's thirst for furniture seems unquenchable. In the first quarter, Havertys saw increased written sales (up a whopping 54.5%), higher traffic, higher closing rates and bigger average tickets, Chairman and CEO Clarence Smith noted on the conference call with the investor community last week.
"Even though our undelivered backlog is up almost four times last year, our current incoming orders are continuing at the elevated pace we have seen since January," he said. Havertys isn't seeing significantly higher cancellation rates, either, even though wait times for furniture have been stretched.

Smith said the company doesn't know just how long it will see these kinds of increases, but "we believe that the importance and the value of the home have risen dramatically in the past year," and that this trend will continue this year because of those backlogs, a very strong housing market, government cash stimulus and the increased demand for furniture and other home goods.
"We also believe the elevated importance of home is a longer-term sustainable trend in America," he added.
Case goods rise to the top. When asked what products are seeing the biggest sales increases, Smith said case goods — bedroom, dining room and occasional — were the winner, with EVP and Chief Financial Officer Richard Hare adding case goods accounted for 37.6% of sales vs. 34.6% a year ago.
"Upholstery is still the driver, but the big increases were in case goods, Smith said. I think part of that was because we had the product, we were able to deliver and it was flowing in." Mattresses saw the weakest growth "and some of that, I think was because of the supply issues."
About those supply issues. On his first conference call since his promotion to President in February, Steve Burdette said the company's supply chain team "faced many headwinds," including container availability and "unreliable" container freights costs due to the scarcity as well as port delays (especially in Los Angeles, where some goods were held up or as long as three weeks and the February winter storms, which shut down Havertys' receiving operations in Dallas for a week (and that was on top of causing the shutdown of two key chemical manufacturers to its foam suppliers, which delayed upholstery and bedding goods.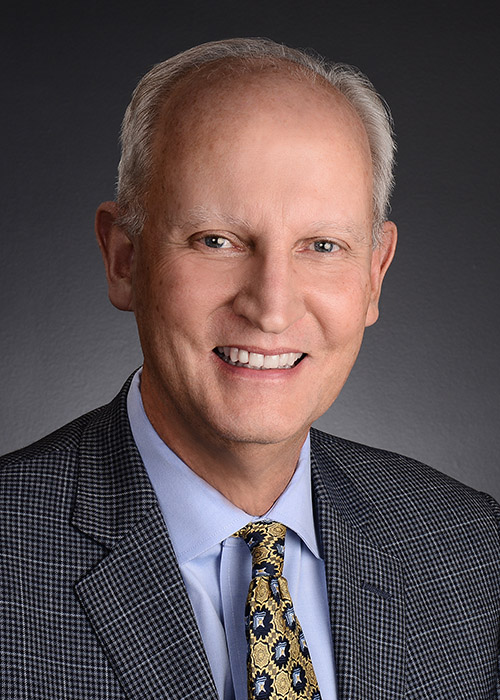 And, yes, even that container vessel that got stuck in the Suez Canal for nearly a week "caused some additional delays for product arriving in the early part of the second quarter. "
The good news is even with these headwinds, Havertys still managed to receive about 10% more product in the first quarter than it did in the fourth quarter last year.
"We are still experiencing some delays with container availability in the early part of Q2. However, we have been able to secure our new contracts with our freight carriers, which will bring stability to our freight cost," he said. And the flow of foam should get back to normal by mid-May, "which will be a big lift to the domestic production for upholstery and bedding in the back half of the quarter."
Labor is another issue. Burdette said Havertys and its vendors are facing the same hurdles when it comes to hiring. "Staffing remains our No. 1 concern in (the area of distribution, home delivery and service teams)," he said on the call.
"Extended unemployment benefits … along with the stimulus checks distributed in December and March, have made it difficult to attract and retain talent in our warehouses and home delivery" operations.
Expansion is underway. Havertys' capital expenditures budget this year is $23 million, and a little more than half of it is earmarked for new stores, remodels and expansions. The company opened in Myrtle Beach, S.C. in the first quarter and will be opening a design-oriented store in The Villages in Central Florida this summer, Smith said. A third showroom is slated for the northeast Austin market later in the year.
"We believe there are a number of good additional markets we can serve within our distribution footprint and are actively investigating and pursuing new store opportunities," he said.