We missed it by a day. Did you miss an opportunity to celebrate?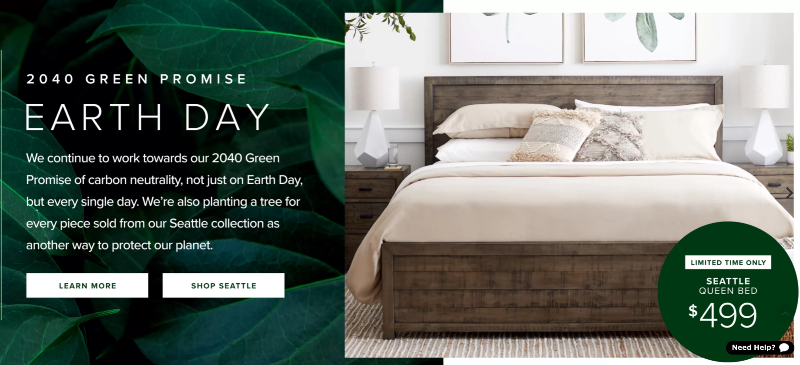 But really, is it ever too late to celebrate saving the planet? We wondered what furniture stores might be doing to promote an environmental message on Earth Day, April 22, 2021, and decided to take a spin around the World Wide Web to find out.
The first stop was a quick Google search for "Earth Day furniture," and the results were a bit disappointing. It looks like most retailers tried to conserve energy by not promoting anything. Out of the first four results, only one was close to relevant or up to date.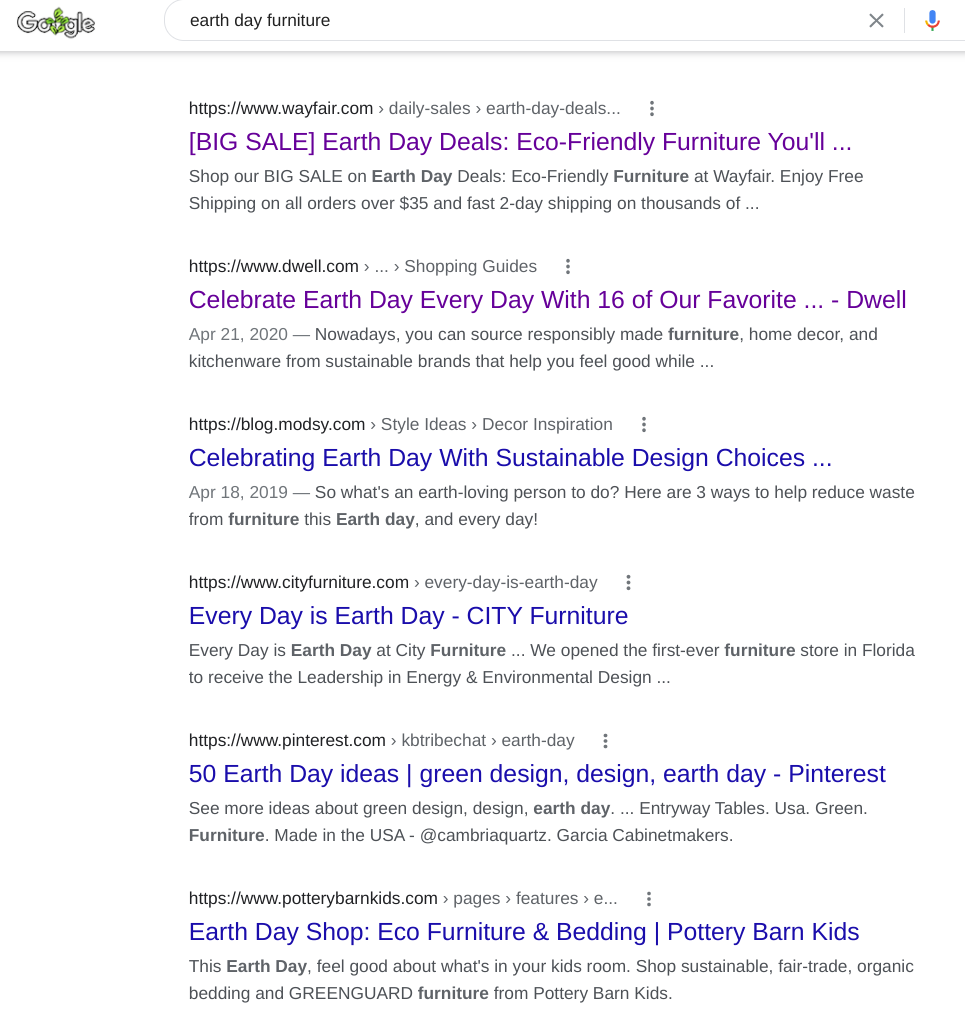 The first was a "Big Sale" at Wayfair with Earth Day deals on eco-friendly furniture. But when we clicked through, we were told "This sale has ended." And Wayfair's home page was devoted to its upcoming Way Day, nothing Earth Day-related.
Next up was Dwell, celebrating Earth Day every day with "16 of our favorite …" But when we clicked through to see what favorites it's talking about, we were taken to a page from last year highlighting sustainable clothing.
Modsy's Earth Day celebration, third on our list of results, goes back to 2019, but at least it offered some timeless tips like, "Shop with sustainability in mind," and "Invest in longevity."
And then, finally, City Furniture, where "Every Day is Earth Day." Now we're getting somewhere, as the Top 100 Florida retailer goes on to tell us more about its commitment. Click through to the home page, and there's another Earth Day message and details on the City's 2040 promise of carbon neutrality and how it's planting a tree for every piece of the Seattle Collection (made from FSC-certified wood) that it sells. (See top image.)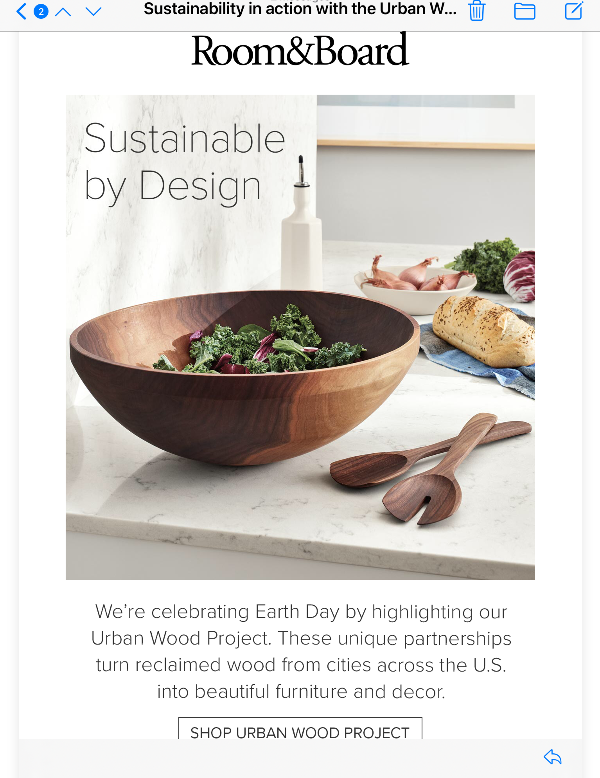 Elsewhere, La-Z-Boy used the day before Earth Day to announce the signing of a long-term energy renewal deal. And while it didn't make the Google search cut, West Elm was all over Earth Day with a message about how all the Williams-Sonoma brands celebrate the day every day (again) and with lots of photos of rooms flooded with natural light and messages like: "From natural materials to nontoxic finishes, we make it easy for you to create a healthy home."
Known for sustainable, made-in-America home furnishings, Room & Board didn't get into Earth Day on its homepage, but it did send out a nice email to customers to sow a seed.
"We're celebrating Earth Day by highlighting our Urban Wood Project," it said, noting how the Minneapolis-based retailer has partnered with certain U.S. cities (Baltimore, Sacramento and Detroit) to turn reclaimed wood into fine furniture and decor.
Finally, take a look at Nationwide Marketing Group's Earth Day infographic for some inspiration. If you celebrated Earth Day in some big way we're missing, we'd love to hear about it.