Sales soared 46.8% YOY, topping e-commerce gains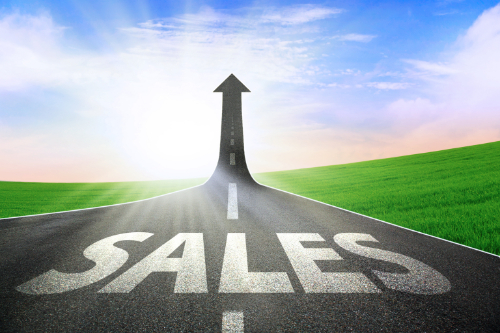 WASHINGTON — March sales for U.S. furniture and home furnishings stores roared back from last year's lockdown lows, up 46.8% from a year ago.
What's more, the gain trounced the 28.7% year-over-year increase for non-store retailers, a.k.a. e-commerce players as more consumers cycled back to brick-and-mortar retailers for their home purchases.
The gain for furniture stores marked the tenth monthly consecutive year-over-year increase for a sector that continues to rebound from last spring's pandemic-induced lockdowns
Sales for the sector grew to $11.63 billion in March, up from $7.92 billion for the same month a year ago, according to the U.S. Department of Commerce report released this morning. March sales were up 5.9% from February sales, which were revised down to $10.99 billion from the previous estimate of $11.01 billion.
The massive year-over-year gain for the home furnishings sector shouldn't come as much of a surprise given last year's closings and the latest round of economic stimulus and will likely continue into April before the comps get tough to beat.
Combined retail and food services sales in March increased 27.7% from March a year ago to $619.1 billion and were up 9.8% from February, beating analyst estimates by a wide margin. Retail trade sales alone increased 26.9% year-over-year and increased 9.4% from February.
All sectors saw double-digit year-over-year gains or better, except for food and beverage stores and their grocery store subsector, down 11.8% and 13.8 %, respectively. Clothing and clothing accessories stores, which suffered intensely through much of the pandemic, recorded the only triple-digit gain, with sales up 101.1% from March a year ago.
The only other sectors posting better year-over-year gains than home furnishings were auto and auto parts dealers, up 71.1% and sporting goods, hobby, musical instrument and book stores, up 73.5%.
Non-store retailers, mostly e-commerce companies, posted a 28.7% year-over-year gain in March and were up 6.9% from February. Department stores, a subset of general merchandise stores, saw a 4.6% year-over-year increase and a 9% increase from February.
For the first quarter ending in March, sales for furniture and home furnishings stores increased 21.41% from the same period a year ago, outpacing combined retail and food services, which were up 14.3%. Non-store retailers posted a 30.2% increase from the first quarter a year ago.