HIGH POINT — Universal Furniture promoted Neil MacKenzie to vice president of marketing.
MacKenzie joined Universal in May 2015 as director of marketing, responsible for overseeing the evolution of the company's brands: Universal and Universal To the Trade.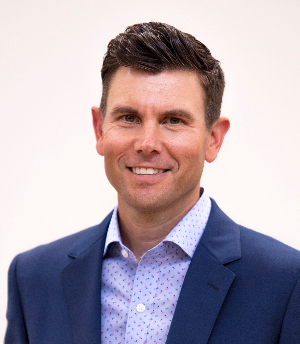 "We've continued to grow and improve as a brand under his leadership and we are a better company today than we were six years ago," Universal Furniture President and CEO Jeff Scheffer said in a release.
During his tenure there, MacKenzie has contributed to the company's growth and its awareness with the end consumer, the company said. He played an integral role in  repositioning the brand and directed a complete overhaul of the company's digital presence including the website, social media and database marketing. In conjunction with the revamp, he created an array of marketing assets to support retail partners in their own online and social media endeavors. To better connect with a wider audience, he initiated an influencer marketing program and created an educational and social experience in the High Point showroom that continues to draw thousands of customers to the showroom each spring and fall.
In addition to marketing, MacKenzie has been instrumental in managing the company's licensing and brand relationships with Coastal Living Magazine and Miranda Kerr.
Prior to joining the company, MacKenzie held positions in both the furniture and golf industries, serving as senior manager of sales for the Golf Channel and director of marketing for Stanley Furniture. He began his career in advertising agency work, directing B2B and B2C accounts in golf, banking and furniture.