ARCADIA, Wis. — Ashley Furniture Inds. is taking a pass on the Las Vegas Market next month as a Covid-compressed market cycle for the first half of the year is forcing suppliers and retailers to prioritize where, when and how they show up at the events.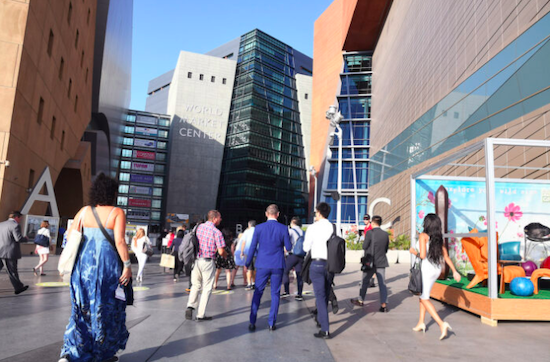 At least for Ashley, High Point is where it's choosing to deploy all of its market resources — at both the April 25-27 Premarket and the June High Point Market. It's that two-week-window between the April 11 start of the Las Vegas Market and the start of Premarket that had a lot to do with the move, the company indicated.
"We decided to skip it (Las Vegas) so that we could maximize our product offering at Premarket," Rick Coppola, Ashley's president of sales of the U.S. and Canada, told Home News Now. "It would have been extremely difficult logistically to move product to Vegas, do the setup, and then have less than a week to move it back to (High Point) and do that setup."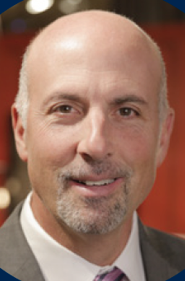 Coppola added that Ashley will show a good amount of new product at Premarket "and even more in June. Our national survey shows that attendance at Premarket will be strong and depending on how quickly things open up, June could be near normal attendance."
In December, the High Point Market Authority shifted the spring Market, typically held in April, to June 5-9, which, in turn, set off a chain reaction of market and market events rescheduling. The winter Las Vegas Market moved from January to April in light of the High Point shuffle and ongoing pandemic restrictions; and High Point Premarket, typically held in March ahead of the April High Point Market, moved to April.
In September of last year, in the midst of the pandemic, Premarket gained new importance and greater attendance from largely major retailers, many choosing one trip to the smaller event in High Point over a second to October Market and its potential of larger crowds or even cancellation (which was rumored at the time). But the recent reshuffling of market dates has caused yet another problem as two key market events, 2,200 miles apart, are now crammed into one spring month and followed by another market less than two months later.
In Las Vegas, Ashley is a giant among exhibitors, typically taking the entire 15th floor of World Market Center Building B and the majority of the 14th floor as well, but WMC owner International Market Centers remains optimistic about the upcoming market and participation from both suppliers and buyers.
"The vast majority of the showrooms we have heard from intend to be open, absent some international companies who are unable to travel to the market and some companies severely impacted by supply chain and growing backlogs," said Bob Maricich, CEO, International Market Centers.
"We are currently pacing at more than 300% higher than our summer attendance levels, and our buyers in every category have told us that they are eager to return to markets and see new products as well as in-stock inventory and collection launches.
"We're seeing a robust recovery of attendance from all western states and strong reported appointment loads, and we are busy preparing for a safe and successful Las Vegas Market in April, connecting our buyers and sellers while consumer demand for home furnishings and gift products continues to soar," Maricich added. "We're looking forward to a return to normal markets this year, and this first market in Las Vegas for 2021 is an important step forward."