The co-founder of Best Chairs, who died March 6, is remembered for his quiet leadership
HUNTINGBURG, Ind. — Liam Waters remembers the first time he met his best friend Clement "Clem" Lange.
It was 1977 in Hickory, N.C., during a furniture market. At the time, Waters was design director for Milliken & Co. He recalls walking into a showroom and seeing this very quiet gentleman selling chairs.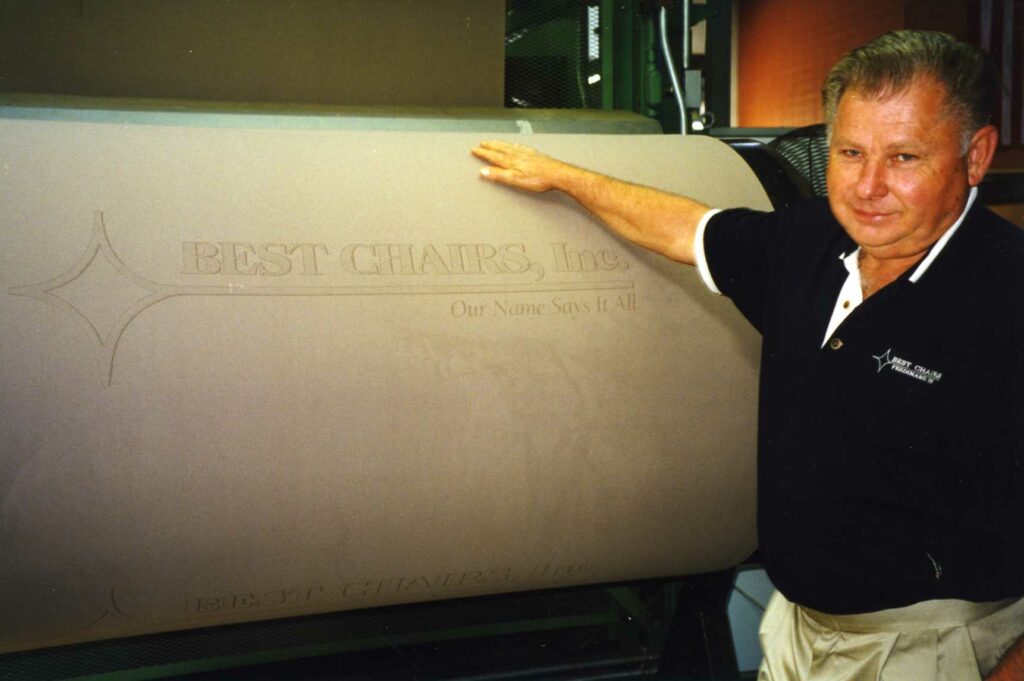 "We knew everybody," Waters said, "but I didn't know his company, this Best Chairs."
That would change very quickly, however. Waters would soon begin designing fabrics for Best Chairs, now doing business as Best Home Furnishings. They'd become bestsellers, and within a few years, "we were selling him $6 million worth of fabric per year," he said. The robust business relationship (and friendship) would continue when Waters moved to Culp.
But there's no denying the initial introduction was a bit awkward.
"Clem was the quietest man I ever met in my life," Waters said. "He hardly said anything. I'm a talker. I just kept talking and he just kept saying nothing. It was a very strange meeting, but we went on to be really great friends."
Waters was among the many industry friends missing the co-founder and chairman of Best Chairs after learning of the industry icon's death last week at age 85. They were remembering Lange for his quiet demeanor, his honesty, his integrity and his dedication to quality and innovation, something they say the Lange family and Best Home team carry on today.
Lange got his start in the industry in 1960, working as an upholsterer for Kuper Corp. in Jasper, Ind. He had just returned home after serving in the U.S. Army and married his sweetheart, Mary Catherine Fuhs, that same year. Two years later, he founded Best Chairs with a business partner. The company grew rapidly, moved to its present location in Ferdinand Ind., in 1972, and in 1985, became the No. 1 manufacturer of swivel rockers in the world.
Lange, who continued to expand Best, bought out his partner in 1988 and over the years, transferred operational responsibility and majority ownership to his four children. Thanks to Clem's leadership, the company said, the family business now ranks among the nation's top 15 furniture manufacturers, employing nearly 1,000 people in five locations.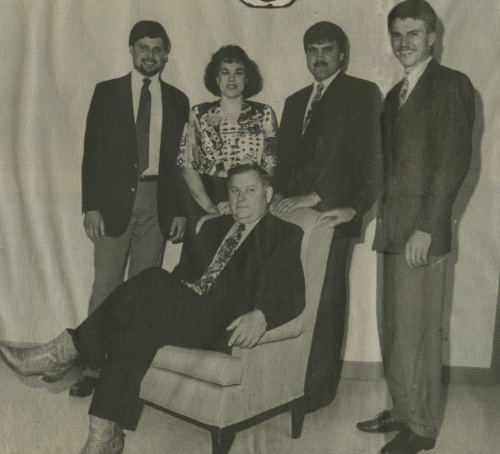 "Clem was as honest as the day is long, and he did exactly what he said he'd do," recalled Fred Bates, a former western regional manager for Atlanta-based Havertys, who has since retired. Lange hadn't been in business that long when Bates first met him. He shopped Lange's chairs at a Dallas market, "and I bought it the first time I saw it," he said.
"The tailoring was superb. You could tell when you sat on it, the quality was terrific." Still, he remembers asking Lange that first time if the chairs would hold up, and his response: "If it doesn't, if you have a problem with it, and you get it back from a customer, you send it back to me."
"When somebody tells you that, then proves it, you don't ever have to question what he tells you," Bates said. That's the kind of relationship Clem Lange appears to have cultivated throughout his long industry career.
His highest professional honor came in 2019 when he was inducted into the American Home Furnishings Hall of Fame, which recognizes individuals who exemplify enduring excellence, superior accomplishments, innovation and creativity, and philanthropic generosity of their time, talents and resources. Felix Wright, former chairman and CEO of Leggett & Platt said he was honored and humbled to be the one to place the inductee pin on Lange's lapel that night.
Wright and Lange go way back. When Lange was just getting started, Wright was a regional vice president for L&P in Winchester, Ky. Leggett had a facility in Middletown, Ky., that made the mechanisms for recliners, and Lange would show up there in his pickup truck to buy a few mechanisms at a time. He'd drive them back to his garage, build a few chairs, sell them, then drive back to Middletown for some more, repeating the process.
"And it just totally grew from there," Wright said. He called Lange, "one of those true friends, who would do anything for you in the world, and he treated you with respect, and just raised a wonderful family. … The industry will miss him and what he's done, but his boys and his family are continuing the Best Chairs business, and it will be there a long time."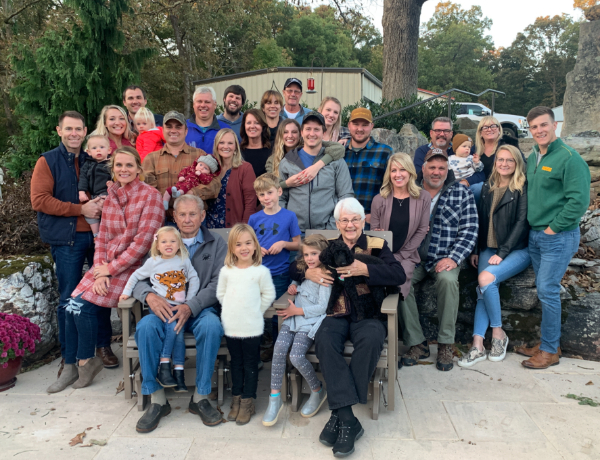 Industry analyst Jerry Epperson, remembers being hosted by Clem and the Lange family at their home about 10 years ago and just how gracious the entire family was, with the giant meal and in the other ways they went the extra mile to make him feel welcome. Lange and his wife were "extremely humble" despite their success and importance in the community, he said.
"He was just an extraordinary gentleman and a pleasure to know," said the managing director of Richmond. Va.-based Mann Armistead and Epperson.
Tom Muzekari, was a Chicago-based salesman for Milliken in 1970 just as the textile maker was getting into the furniture fabrics business. He was just learning the territory and remembers first calling on Pontiac Chair, the largest furniture maker in the country at the time.
Pontiac's buyer bought a flock velvet in Milliken's line, and he asked Muzekari not to show it to one of his competitors — Best Chairs. Muzekari recalls protesting this, telling the buyer to "give me a break," that this little company he had never heard of couldn't possibly be a threat to the largest in the industry. The Pontiac Chair buyer yielded, told Muzekari to "do whatever you want," so the next morning, he drove down to Ferdinand.
And Lange bought the same flock velvet — in six colors, six rolls of each. What's more, he wanted that amount delivered every three weeks.
"For how long?" Muzekari asked. "I'll tell you when to stop," is how he recalls Lange's answer.
When Muzekari took the large order (three or four months supply) to his boss, the boss mocked the business he hadn't heard of, either: "What kind of name is Best Chairs? They're not going to pass credit with an order that big."
But Best Chair's actually "flew through credit and was never questioned again," Muzekari said.
"Clem was brilliant in manufacturing. He was very innovative," he said. "He did a lot as far as cost and speed. And that's what I think separates Best Chairs and made them the powerhouse they are."
Liam Waters called his friendship with Lange and the Lange family, "one of the greatest friendships I've ever had." He recalled something Lange used to say about the difference between sofas and chairs.
"Sofas," he'd say, "want to be the star, to take over the room. But a chair is just an ordinary man that has to fit in."
Clem Lange was "a chair man," Waters said. "He understood chairs better than anybody. He understood the role of chairs. When you bought a chair, it wasn't going to be the star. It was going to be a useful article, used for sitting on — maybe in a corner, maybe under a table. Chairs just fit it.
"He knew that and built them accordingly."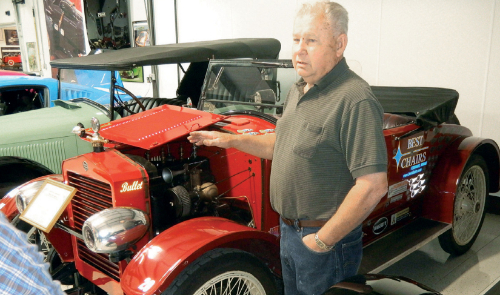 Lange is survived by his wife; four children, Glenn Lange, Sheila Wendholt, Joey Lange and Brian Lange; nine grandchildren; eight great-grandchildren; and three sisters.
Friends may visit today (Friday) from 2 p.m. to 8 p.m. at the Huntingburg Event Center, 110 East 14th Street, Huntingburg, Ind., 47542. Visitation at the St. Henry Church in Ferdinand will begin Saturday at 8:30 a.m. with a Rosary to be said at 9 a.m. and a funeral mass at 10:00 a.m. Burial will follow at the St. Henry Cemetery. Seating in the St. Henry Church will be limited, and masks are required for all events.
Read more about Lange's interest, memorials and the family's community outreach here.