HUNTINGBURG, Ind. — Clement "Clem" Lange, co-founder and chairman of Best Home Furnishings, died Saturday, March 6. He was 85.
The company noted the industry icon and 2019 American Home Furnishings Hall of Fame inductee passed away while resting peacefully in his Best recliner. The industry is remembering him as a legend, and one who "built an empire from the ground up," Jack Barber of Barber Manufacturing posted on LinkedIn.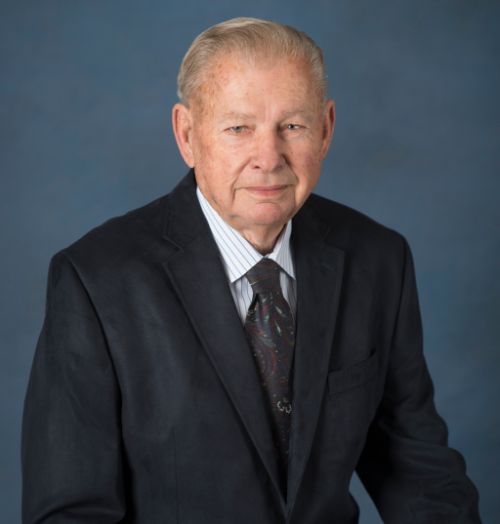 Lange co-founded Best Chairs (doing business as Best Home Furnishings) in 1962. The business grew rapidly, and the company moved to its present location in Indiana's Ferdinand Industrial Complex in 1972. In 1985, Best became the No. 1 manufacturer of swivel rockers in the world. 
Lange continued to expand business operations, and he bought out his business partner in 1988. Over the years, he transferred operational responsibility and majority ownership to his four children.
"Thanks to Clem's leadership, the Lange family businesses now employ nearly 1,000 people in five locations, and Best Home Furnishings ranks among the nation's top 15 furniture manufacturers," the company noted in a release.
His highest professional honor came in 2019 when he was inducted into the American Home Furnishings Hall of Fame, which recognizes individuals who exemplify enduring excellence, superior accomplishments, innovation and creativity, and philanthropic generosity of their time, talents and resources.
Born in St. Henry, Ind., on August 22, 1935, Lange was raised on the family farm and graduated in 1954 from Holland High School. He served in the U.S Army from 1958 to 1960, during which time he was stationed in Germany and worked as a mechanic in a motor pool. His mechanical abilities so impressed his commanding officer that Lange was offered a promotion to Master Sergeant of the motor pool if he would re-enlist, but he rejected the offer so he could return home to his sweetheart, Mary Catherine Fuhs.
They were married in 1960 and in those early years before founding Best, Lange worked as an upholsterer for the Kuper Corp. in Jasper, Ind., while Mary C. worked at JOFCO until the birth of their first child in July 1961.
When not spending time with family or working to expand and improve the business, Lange enjoyed working on and driving his collection of antique cars, many dating back to the early 1900's. He was active in several antique car clubs,
and won many awards at car shows and events. Lange was a passionate vintage "rally racer," and raced his 1920 Essex "Bullet Hole Special" across the United States seven times in the "Great Race," a transcontinental rally for pre-1960 era cars.
Lange also was inducted into the Dubois County Business Hall of Fame in 2016, as a living Laureate, recognizing his business excellence, vision, innovations, inspiring leadership, courageous thinking and actions, and local community service.
Among Lange and his wife's many charitable endeavors was the lead donation for Memorial Hospital's Lange-Fuhs Cancer Center, as well as donations for the Tri-County YMCA, and the Ferdinand Community Center.
He is survived by his wife; four children, Glenn Lange, Sheila Wendholt, Joey Lange and Brian Lange; nine grandchildren; eight great-grandchildren; and three sisters.
Friends may visit Friday from 2 p.m. to 8 p.m. at the Huntingburg Event Center, 110 East 14th Street, Huntingburg, Ind., 47542. Visitation at the St. Henry Church will begin Saturday at 8:30 a.m. with a Rosary to be said at 9 a.m. and a funeral mass at 10:00 a.m. Burial will follow at the St. Henry Cemetery. Seating in the St. Henry Church will be limited, and masks are required for all events.
Memorials may be made to Memorial Hospital Lange-Fuhs Cancer Center in Jasper, Ind.,, or the Dubois County Community Foundation designated for the Clem and Mary Lange, Best Chairs Endowment for the benefit of the towns of Ferdinand, Holland and St. Henry, Ind.